Wi-Fi routers play the primary role in determining your modem's internet speed and functioning. Whether you are scrolling Instagram, chatting with your friend on Messenger or streaming movies on Hurawatch or Netflix, it depends on the internet connection the routers provide. They transform the wired modem signals into wireless ones so you can get internet access on your mobile or laptop while sitting anywhere under a particular range. However, the network speed influences your experience, as slow speed will spoil the whole charm. Therefore, we develop this guide showing the top 5 best Wi-Fi routers for high-speed internet.
5 Best Wi-Fi Routers For High-Speed Internet Connection
After sorting the online market on some essential factors, we selected the top 5 routers.
1 – TP-Link AX6600 WiFi Router
Accompanied by multiple connectivity ports, the TP-Link AX6600 Wi-Fi router serves as the best choice for gamers and online streamers. The 1.5 GHz Quad-Core CPU readily processes the internet connection to ensure a high-speed connection. Additionally, antivirus, QoS, and parental control allow a higher level of safety and make it error-free. Lastly, the OFDMA and MU-MIMO technology spread the network to confirm the supply to almost every device within a specific range.
What We Like The Most?
Excellent Connectivity
Detachable Antennas
Efficient Processor
One Mesh Supported Range
Perfect For Gaming
What Are The Cons?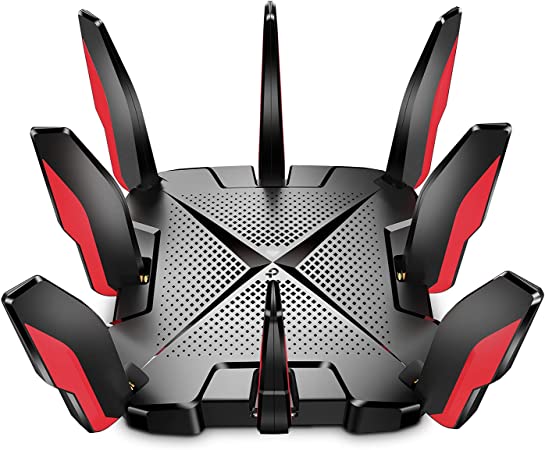 2 – TP-Link AX5400 WiFi Router
TP-Link has made another statement by creating this amazing AX5400 router that provides a dual bandwidth connection, allowing the frequency up to 5 GHz. Thus, you can enjoy movie streams, browsing, gaming experience and downloading at very high speed with minimal buffering. The 3 USB slots allow you to share the data conveniently and store them in cloud-based systems. An equally important feature is six antennas to provide an extensive connection range. Besides, the AX5400 also ensures classical security to prevent any external interference.
What We Like The Most?
5GHz Bandwidth Frequency
Extensive Range
Convenient Data Sharing
Premium Security
Best For Home
What Are The Cons?
Modem Required For Several ISPs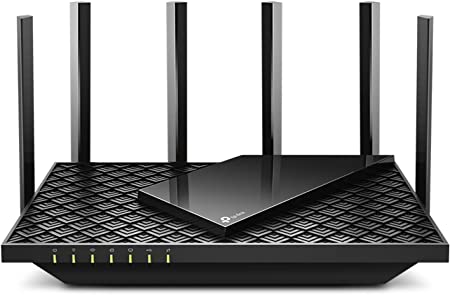 3 – Linksys MX4200 Mesh WiFi Router
Linksys has gone one step further and designed a triple band mesh Wi-Fi router to provide bandwidth frequencies up to 6 GHz. Thus, it has 3 times more capacity to provide high-speed internet than the ordinary one. Also, it can connect more than 40 devices and still provides them with an ultimate internet connection. In addition, the long-range of 2700 square feet allows you to connect with this router to enjoy streaming everywhere inside the kitchen or bedroom.
What We Like The Most?
Easy Setup
Efficient Control
Long Range
Extended Bandwidth Frequency
Ergonomic Design
What Are The Cons?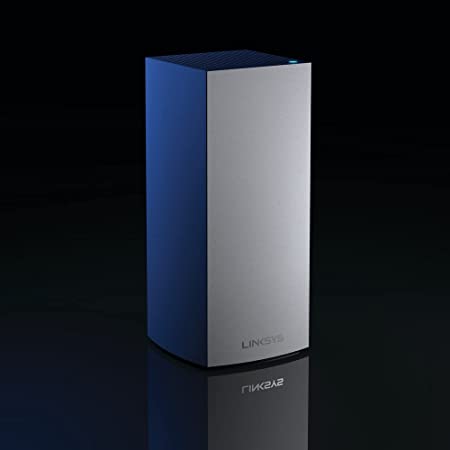 4 – Gryphon Tower Super-Fast Mesh WiFi Router
With an excellent ergonomic structure, the Gryphon Tower router is designed to provide an enhanced speed internet connection. Besides, possessing additional parental controls features, this Wi-Fi router offers useful insights to monitor the usage time and ensures increased safety. Furthermore, the router is easy to set up. Additionally, it can be controlled with the help of the official app, available on the Play Store. The 5 GHz frequency prevents buffering in online streams and gaming activities.
What We Like The Most?
Enhanced Parental Control
Mobile App Control
Tri-Band Radios
Bluetooth Supported
Excellent Structure
What Are The Cons?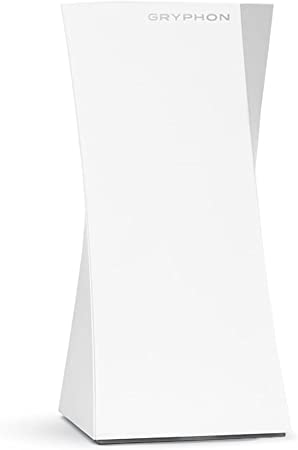 5 – TP-Link AC1750 Smart WiFi Router
One of the most budget-friendly picks, the TP-Link AC1750 smart Wi-Fi router is the best choice for home use. With dual-band frequencies, it helps enjoy seamless connectivity and an online streaming experience. Further, you can easily adjust the frequency range as per requirement. Moreover, a USB port is available to transfer the data for enhanced control easily. While the 3 external antennas help to increase the Wi-Fi range.
What We Like The Most?
Adjustable Frequency
Compatible With All ISPs
USB Port
Dual Bandwidth
Best For Home
What Are The Cons?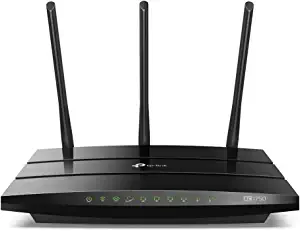 Things To Consider Before Buying A Wi-Fi Router
There are certain crucial factors based on which we have selected the products mentioned above in the list. Look at them to get a proper idea of the things to consider before buying a high-speed Wi-Fi router.
1 – WiFi Range
It is essential to note the range of the router if you live in a big house or have a capacious office. Thus, you can ensure the perfect supply of high-speed connection to all the desired parts. Besides, choose a router that allows making a mesh network to that you can perform every activity without suffering from lagging.
Read More:
2 – Smart Routers
Smart Routers have incredible features as they allow you to control the internet speed and mesh network for some particular experience. The best example is that you can increase the internet speed for streaming games and movies. Further, these smart routers help you control the bandwidth range for your desired actions. Moreover, you can also manage them through mobile apps for security purposes.
3 – Frequency Of Bandwidth
With the technological advancements, Wi-Fi routers are now available in 2 different bandwidths, 2.4GHz and 5GHz. However, choosing the one entirely depends upon your surroundings and how they influence your internet connection. Furthermore, if you need an advanced level of safety from external interference, choose a 5GHz router, as it allows you both frequencies, and you can utilize them according to the situation. Also, a 2.4GHz router is good but only for remote or unpopulated areas.
4 – Budget
How much you want to spend on Wi-Fi routers is again based on your desired purpose. If you wish to purchase a router for your small home, there is no need to spend a huge sum on an expensive product. However, if you are running a large industry and want to provide workers with a high-speed network, allocate a considerable budget to pick the best available choice in the market.
Final Verdicts
That's all about the top 5 best Wi-Fi routers for high-speed internet available on the web. All these products promise to provide the best-desired outcomes as we have selected them after testing on multiple criteria, including Wi-Fi range, bandwidth frequency and smart control. However, the only main factor you must consider is how much you want to spend purchasing a high-quality product. Furthermore, in the case of a business, you must go with one of the expensive ones as it provides you with exceptional features and performance attributes.