Gaming
Reach New Levels of Fun with Your Xbox
The Xbox is a powerful gaming console that can provide hours of entertainment and fun. With its wide range of games, apps and streaming services, you can easily find something to do on your Xbox. To get the most out of your Xbox experience, it's important to understand how to use the console properly. This includes learning how to navigate the menus, set up parental controls, connect with friends online and more.
It would be best if you familiarized yourself with the various accessories available for your Xbox, such as controllers, headsets and external storage devices. Check GAMIVO and find the best deals for the Xbox Game Pass. With these tools at your disposal, you can take your gaming experience to new heights and unlock even more possibilities for fun.
Unlock Exciting Possibilities
Unlocking exciting possibilities with your Xbox is easier than you think. The first step is to ensure your console is connected to the internet. Once connected, you can access a wide range of features and services, such as streaming movies and TV shows, playing online games with friends, downloading new content from the Xbox Store and so much more. You can also join Xbox Live Gold for exclusive games and other content discounts.
Furthermore, you can use your Xbox to control your smart home devices or stream music from popular services like Spotify or Pandora. With an Xbox One console, you can even use voice commands to control your TV or play games with Kinect motion-sensing technology. With so many possibilities available at your fingertips, there's no limit to what you can do with your Xbox.
Budget-friendly Gaming with Xbox Game Pass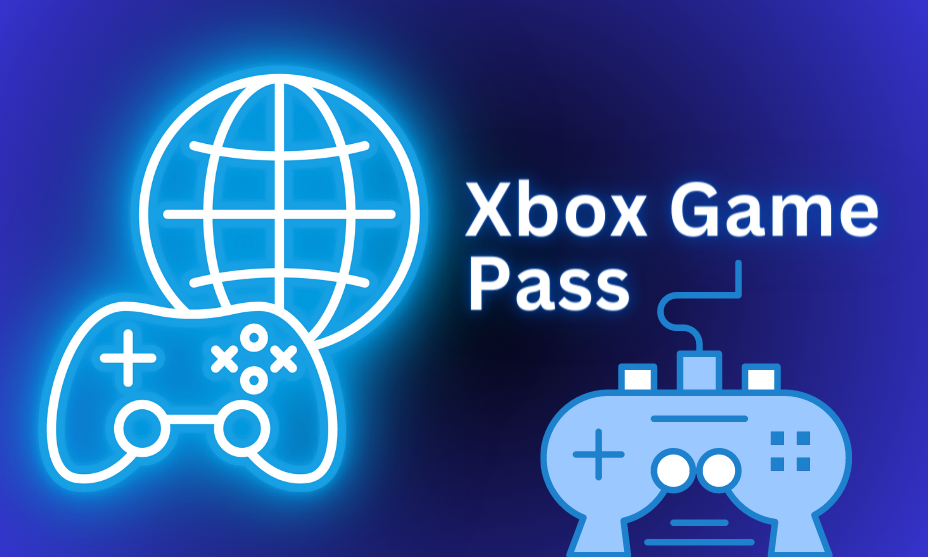 Xbox Game Pass is a great way to enjoy gaming on a budget. Purchasing a subscription gives you access to over 100 high-quality games – including the most popular titles. Sometimes up to 20% off game purchases and a 10% discount on related add-ons. You'll also get exclusive discounts and offers only available to Xbox Game Pass members. The most outstanding part is that you can play all these games on your Xbox console or PC, so you don't have to worry about buying expensive hardware. Take advantage of the Xbox Game Pass Ultimate Trial offer to try a game before committing to it. So if you're looking for an affordable way to enjoy gaming without breaking the bank Xbox Game Pass is worth considering.
To find Xbox Game Pass, you must first turn on your Xbox console and sign in to your account. Navigate to the Xbox Game Pass tab on the home screen and browse the available games – then select the one you want to play. If you don't have an Xbox Game Pass subscription, you can sign up for one by selecting the "Join Game Pass" option. Follow the prompts to complete the subscription and start playing your favourite games. You can also access Xbox Game Pass on your PC by downloading the Xbox app from the Microsoft Store and signing in with your Xbox account. From there, you can browse and download games to play on your computer. With an Xbox Game Pass, you can try out a variety of games without having to purchase them individually, which can be quite a cost-effective option for trying out different games.
Boost the Fun Factor
Xbox consoles are a great way to have fun with friends and family. Take advantage of all the features it offers – such as the Xbox Live service to play online with other gamers worldwide. You can join clubs and tournaments to compete against others in your favorite games and make new friends. Play games together and stay connected with friends and family using the Xbox app on your phone or tablet. You can also use the app to access exclusive content, such as game demos and trailers. Customize your gaming experience and create new memories with friends and family with a wide range of accessories for your console, including controllers and headsets.
While playing games is fun in and of itself, Xbox multiplayer games can doubtlessly boost the fun factor of gaming. Playing multiplayer games will surely bring your gaming experience to a new level of fun – whether playing with buddies in the same room or connecting with others online. You may connect with others worldwide using Xbox Live, making it simple to locate others to play with.
In order to meet new individuals, you can play a game with friends or a multiplayer game with other gamers. You can select a multiplayer game on Xbox Live that piques your interest among a number of options, including sports games and first-person shooters. You may learn from other players and create new methods when you play with others, which can help you become a better player.
Harness the Full Potential of Your Game System
If you're an avid gamer, you know that storage space is a precious commodity. With the ever-increasing size of game files, running out of space on your Xbox console is easy. Fortunately, adding an external hard drive allows you to expand your storage capacity and keep all your favourite games in one place. First, you must purchase an external hard drive compatible with your Xbox console. Once you have your hard drive, plug it into your Xbox and follow the on-screen instructions to format it for your console. When your hard drive is set up, you can start transferring games and other content.
Keeping your games organized and easy to find is one of the main benefits of external storage. You can set up folders to arrange your games alphabetically or by genre. As a result, you won't have to wade through a big list of games to select the one you want to play. External storage might also make your Xbox run faster, another benefit. You can make room on your console's internal hard drive by moving part of the data to an external hard disk. Performance can be enhanced and load times decreased as a result.