Business
Top 8 Outdoor Team Building Activities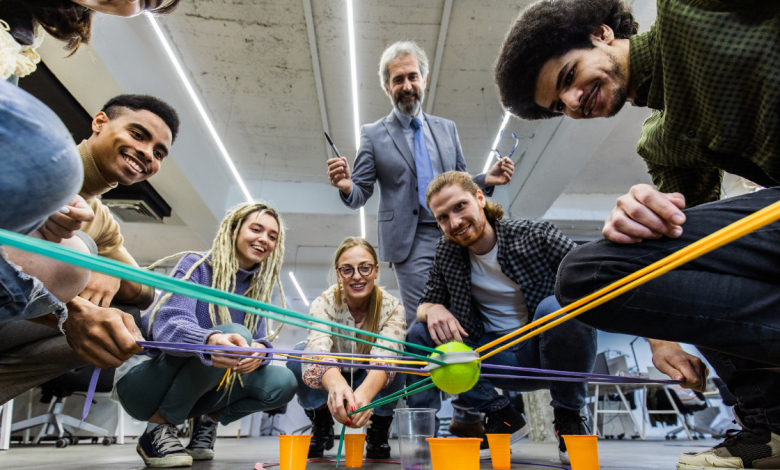 Would you like to foster a stronger sense of camaraderie among your staff? Within your sports team or organization, are there cliques or outsiders? Or perhaps you want to boost morale and teamwork on your sports team?
You have come to the right place!
A wonderful approach to add excitement to any employee team-building activity in this day of virtual everything is to hold it outside! Outdoor team-building exercises demonstrate that getting fresh air is healthy for the body and the team. They also provide your team with a change of scenery.
Here is a list of the top outdoor team-building exercises that will make you laugh and help you get to know your coworkers and team members better.
Raft Building
Each team member must contribute to constructing a raft that floats within a set amount of time.
Wooden planks, empty barrels or containers, and rope can be used to construct the rafts.
Let's face it, everyone will need to build the ideal raft to float, but that's what makes it so exciting!
Who wouldn't want to watch their team members run aground and get wet?
Objectives:
Teamwork
Leadership Communication Relaxation
Laughter
Canoeing
Because floating on a lake is so calming and therapeutic, canoeing is a fantastic aquatic sport for team building.
If they aren't terrified of the water, activities like these will help the group members unwind and help them come out of their shell more. Even if some group members fear water, this is a great method to encourage people to challenge their fears and overcome them.
Canoeing is a fantastic form of exercise in addition to being incredibly soothing. It's perfect for developing teams because of this, especially sports teams.
You can all take in the splendor of the lakes and their environs, challenge yourselves to try something new, and squeeze in an extra workout session.
Objectives:
Relaxation
Teamwork
Mindfulness
Increasing your limit
Exercise
Gutter Ball
This team-building activity is a fantastic way to get your group to cooperate.
Instructors will set up a course where participants must cooperate to move a ball between gutters that each member will be holding while moving it from one end of the course to the other.
The first player will line up along the course, pass the ball from their gutter to the next player, and then go to the end of the line to prepare to receive it again later. Since the ball is not allowed to touch the ground, it is crucial that everyone cooperates and effectively communicates to prevent its fall.
Objectives:
Coordination
Communication
Patience
Laughter
Plank Walking
Are you looking for an outdoor team-building activity with a guaranteed laugh? Plank walking is a great option!
This game, also known as centipede, tests the team's ability to move together while standing on two planks with rope handles. This team game is utter chaos, but that's exactly why it's so much fun!
To be successful while engaging in plank walking, everyone needs to properly communicate, establish a structure, and discover a decent rhythm.
The objective of this quick icebreaker could be to complete 10 successful stages collectively.
It is possible to put up a course that the group must complete in a certain time. One option is to choose two teams, which will then compete against one another in a race between two points.
Objectives:
Administration
Coordination
Communication
Patience
Camping
You will see a side of your coworkers and team members that you haven't seen before by camping for the night as an outdoor team-building exercise. In addition, you will feel like you have accomplished something by helping each other set up a tent and construct a campground, making the drinks around the campfire taste even better!
You could also kick things up a notch and go camping on an island or at the top of a mountain after a strenuous climb. You could also go on an atv tour california, ride to your destination, and ride on local trails. There are many ATV service and rental places that offer great prices for rentals and repairs.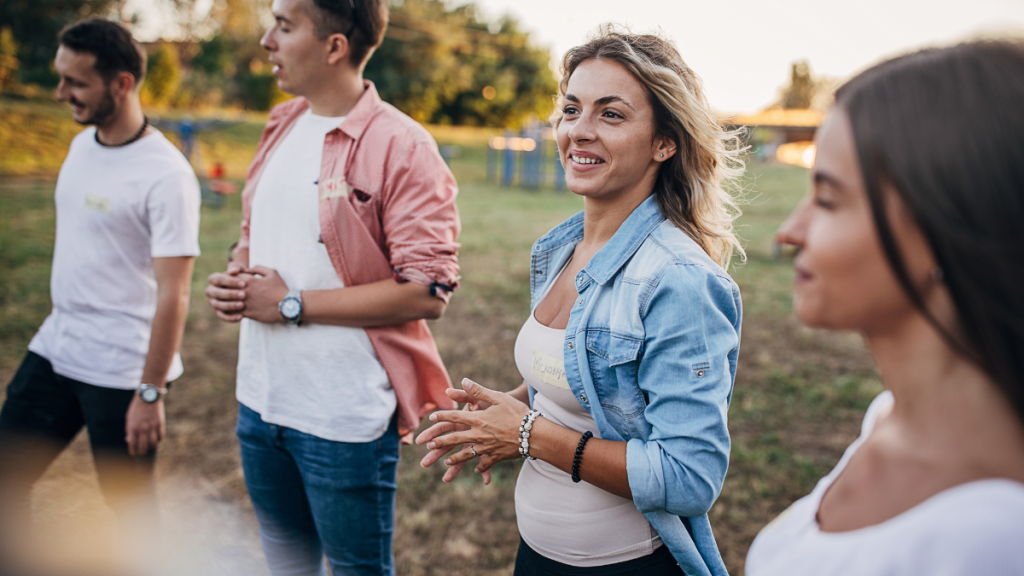 Objectives:
Teamwork
Endurance
Patience
Mindfulness
Bushcraft
Bushcraft enables groups to collaborate, get outside, and learn new things.
Everyone taking part will engage in a variety of activities, including gathering firewood, constructing campfires, cooking outside, and constructing shelters. Anyone who appreciates the great outdoors will have a great time participating in these outdoor team-building activities.
Objectives:
Survival skills
Leadership
Mindfulness
Patience
Human Table Football
This is a funny combination of football and table football!
The goal of the game is to outscore the adversary in goals scored. However, in order to move the bar they are tied to across the football field to collect the ball, the players will need to demonstrate good communication abilities. This can only be accomplished if all team members attached to the same bar move simultaneously in the same direction.
Human table football can be played indoors or outdoors.
Objectives:
Coordination
Communication
Teamwork
Laughter
Pinball Team Game
Pinball is a quick, enjoyable, and simple team game.
The pinball table may have a hexagonal shape, with each team member holding a side to maintain the table's airborne position. Everybody must cooperate to guide the ball out of the middle and through one of the gaps at the edge of the table's maze.
Unless everyone cooperates, the ball will not go in the right direction. Everyone will have a great time playing pinball. This is an excellent icebreaker.
Objectives:
Collaboration
Coordination
Patience
Teamwork
Additional Outdoor Activities to Consider
Here are just a few more ideas for outdoor team-building activities:
Axe Throwing
Grow a Community Garden
White Water Rafting
Orienteering Hike
Play Volleyball or Ultimate Frisbee
Go on a Group Bike Ride
Take an Outdoor Cooking Class
Go-Karting
Better Teams = Better Businesses
Strong interpersonal ties within teams can result in longer employee retention, higher productivity rates, and a stronger sense of employee satisfaction, making team development an essential component of any business.
However, it is wise to always speak with your coworkers or team members before selecting your outdoor team-building activities. That way you can determine which activities will work best for them, avoid any problems that might arise, and be sure to have an enjoyable time together.