The Lenovo Ideapad 720s-15 is a slim and lightweight laptop created by Lenovo as part of their Ideapad series. Lenovo is a well-recognized and excellent brand for laptops in the marketplace. It has manufactured marvelous laptops with great functionality. Nowadays, searching for a perfect and reliable laptop on the market has become very difficult for people. Because a variety of brands are now available with the best technology in laptops. That's why choosing the most efficient and best-performance laptop is not easy. This detailed note will guide you briefly developped review of this laptop along with it specs,features and price.
Lenovo Ideapad 720s-15 Review:
The Lenovo Ideapad 720s-15 laptops are unique and the best on the market. The Lenovo 720s-15 is the brilliant laptop of the Lenovo IdeaPad series, which is distinguished by its slimmer and lighter designs and general-use laptop layouts.
For people who require a transportable and potent device for routine technology needs, the IdeaPad 720s-15 is a trustworthy and reasonably priced laptop. It is a wonderful option for those on a limited budget because of its inexpensive price. It is suitable to do various activities, including internet browsing, performance and efficiency, and simple gameplay.
This laptop has a little more power for casual gaming because of a specialized graphics card and fast processor. Extended battery life, a glassy keyboard, a fantastic screen, and illuminated keys that allow you to operate at night are all things you want. From the time people take it from its box, they'll be able to see that this laptop is exceptionally designed. This laptop has a design with a slim rhombus because both sides of the laptop, either the front or the back, slant in the same direction.
Specifications of Lenovo Ideapad 720s-15:
The users of laptops should consider this laptop due to its specifications. The specs of this brilliantly designed Lenovo laptop are discussed below:
| | |
| --- | --- |
| | |
| Model Number | 81AC003EUS |
| Weight | 4.41 lbs. |
| Color | White |
| Display | 15.6 inches |
| Web camera | HD web camera with 720 pixels. |
| Processor | Core i7 (8th generation) |
| Memory | 8GB RAM |
| Connectivity | Bluetooth, USB-C type, Wi-Fi |
Features of Lenovo Ideapad 720s-15:
The general features of this Lenovo series laptop are brilliant and impressive for people. Some of the bestfeatures of the this Lenovo Ideapad are given below in details.
Design:
It has an excellent design when we talk about the design of Lenovo Ideapad 720s-15. People can use this laptop for both business and enjoyment because of its stylish metal frame structure, brilliant and vibrant screen, robust audio, and comfortable keyboard. It has a wonderful texture, does not show any fingerprints on this color variation, and should last for a long time.
The Lenovo Ideapad 720s-15 back is made up of precious metal. This metal protects the laptop from damage. The base of the laptop just slightly turns even when significant pressure is applied, and this Lenovo machine makes no complaints other than a little crackling audio. The laptop's speakers are also present on the bottom and back sides of this laptop. The voice quality of this IdeaPad is good.
Display: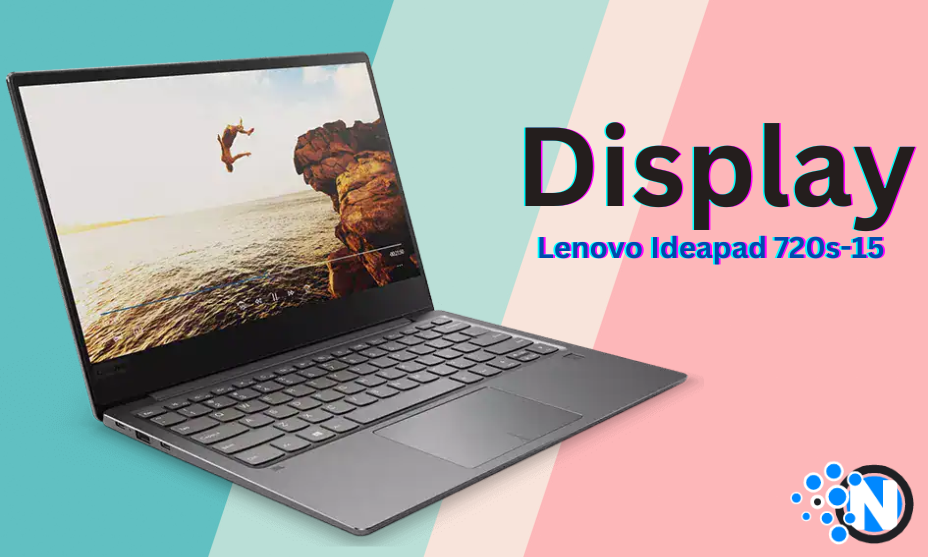 The screen size of this Lenovo series is 15.6 inches which is a fantastic display for multimedia. The display is very glossy and with a powerful resolution power of 1920 x 1080 pixels. This laptop has a non-touchscreen feature. Better color accuracy and contrast are offered by IPS panels.
The coverage of RGBs is almost ninety-six percent. The coverage of NTSC is about seventy percent and AdobeRGB coverage is seventy-five percent. An IPS display provides greater viewing-angle flexibility.
Dimensions:
The perfectly designed Lenovo laptop has a height of 0.7 x 9.6 inches. According to the laptop design and size of the screen and keyboard, the laptop has ideally designed for its users. The length of this amazing laptop is 35.81 cm x 1.78 cm.
Keyboard with Touchpad:
The Lenovo Ideapad 720s-15 has a quadrilateral-shaped keyboard. People can easily and conveniently type on this keyboard. When users swipe their fingertips across the trackpad or press a key, the backlighting system turns on. It has a pleasant feel and makes it easy for fingertips to move across its surface.
The touchpad of this laptop is the perfect size at 4.1 x 2.6 inches. This fantastic touchpad can accurately track the finger senses.
Storage and Processor:
The SSD storage has a capacity of 256 GB. The storage has a 1 terabyte capacity and 5400 rpm HDDs. This storage is more than enough for business persons and also a great fit for gamers. The Processor of this Lenovo Ideapad 720s-15 is an Intel Core i7. The laptop is from the 8th generation of core i7.
Camera:
The camera of the laptop is 720p. The web camera also consists of a small microphone. This web camera has very clear results when capturing selfies or pictures. The result of this web camera is amazing. People can use this web camera for office video calls and meetings.
Battery:
The major attribute of a laptop is its extended battery time. The Lenovo laptop has the best battery placed in the laptop technology. The battery capacity offered by Lenovo is of 8-12 hours. It depends on the usage of the laptop and how much time the battery lasts. People can enhance and improve their laptop battery time by regularly recharging the battery.
The major advice for the users of laptops is don't leave the battery below 30% because when a battery is at its lower levels it starts to self-discharge slowly.
Performance:
The performance of any laptop is its core feature. When this Lenovo best laptop is tested to check and monitor performance, it has inspired and influenced the users with its 8GB RAM and fast speed of strong graphic cards that improve the performance of the laptop. The heat disperse system is also available in the laptop to provide it from overheating and avoid affecting the functioning of the laptop.
The settings of this branded laptop are very useful and fantastic. This is very useful in downloading and installing a variety of software for business purposes and games.
Price of Lenovo Ideapad 720s-15:
People with limited budgets or low income for laptops or computers should purchase this series from Lenovo. The suitable price of this Lenovo Ideapad 720s-15 is $1199–$1200.
Final Words:
The Lenovo Ideapad 720s-15 is a great laptop for budget conscious users. This laptop is a great all-around option for those of us who want a device that can work and play without spending too much money. It has a great display with good viewing angles, a decent processor and storage combination, a backlit keyboard with comfortable touchpad, and long battery life. The laptop is also relatively light and thin, making it perfect for travelers or those who need to carry their laptop around with them. Therefore, if you are in need of a portable and powerful device for your daily use, the reliable and affordable laptop is definitely worth considering.