Amazon
The Power of Optimization: How to Optimize Your Amazon Listings for Maximum Impact
If you're ready to start selling your products on Amazon, we're here to bring you up to speed on the power of Amazon listing optimization. With the platform itself having a catalog of 12 million products across different categories and services, you must work harder if your items are going to be seen and found. And after doing that, you have to persuade users to click and buy.
So, how do you get noticed to hit high conversion rates and generate revenue? And what are the benefits of engaging a reputable Amazon listing optimization service? This article highlights what you need to do to improve listing optimization on Amazon from the onset. Keep reading to learn more.
Understanding the Importance of Amazon Listing Optimization
Amazon product listing optimization entails making strategic improvements on various elements of your products, such as titles, images, descriptions, pricing, and keywords, to enhance visibility. Implementing this strategy aligns your products with Amazon's search engine algorithm for improved search rankings. In addition to that, it enhances the appeal of your items when they appear on search results to drive sales and revenues.
Besides increased conversion rates, listing optimization also gives you a competitive edge by differentiating your brand from the crowd. With a well-researched and executed strategy, you can optimize descriptions to showcase the uniqueness of your items and create a positive first-time impression that builds credibility and fosters customer loyalty in the long haul.
Now that you understand what is Amazon listing optimization and its importance, you can get started by:
Conducting Keyword Research: Uncovering the Right Keywords for Your Listing
Start by conducting keyword research to understand relevant phrases that customers often use when searching for items similar to yours. Amazon offers a keyword research tool, and you can leverage it to find these phrases. The tool uses an autocomplete functionality to reveal keywords that users leverage the most when looking for items on sale. Alternatively, you can use an all-around Amazon listing optimization tool with keyword research functionality to find unique and most searched phrases on the platform.
Crafting Compelling Titles and Descriptions: Grabbing Attention and Driving Conversions
Don't overstuff keywords in your titles and descriptions, as that only taints your reputation. Instead, use compelling and persuasive words that appeal to emotion, assuring buyers that the items on sale will indeed fulfill their desires. Make it clear and concise with minimal punctuation or special characters for easy understanding. Most importantly, don't forget to ensure the titles and descriptions follow Amazon's guidelines and policies that forbid misleading marketing information, such as exaggerated claims.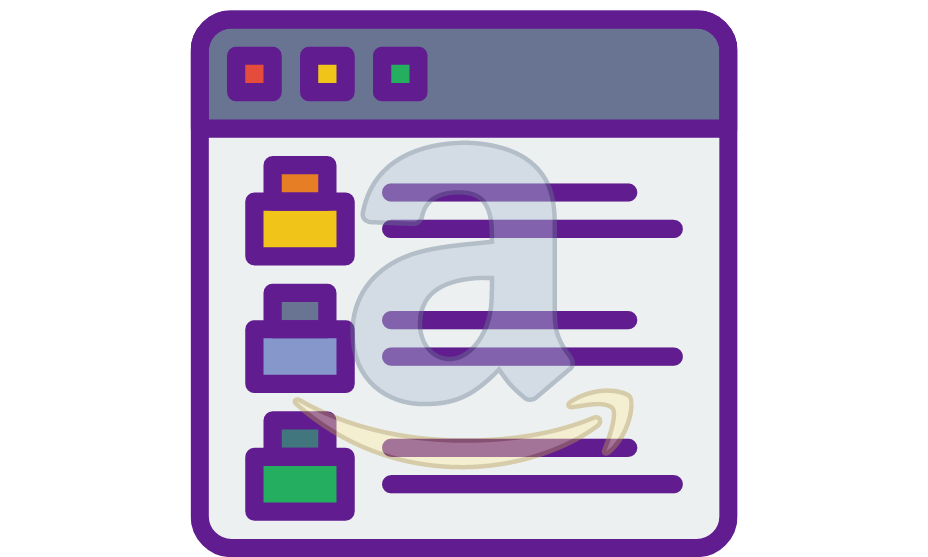 Optimizing Product Images: Visuals that Showcase and Sell
It will help if you use high-quality professional images that are well-lit and can be zoomed on any device, whether PC or mobile phone, to highlight vivid details. This also means ensuring that the images are cropped to perfection and well-centered so that their dimensions and composition can appeal to visitors without distracting them. Also, you can take close-up shots of your items to highlight unique brand slogans, selling points, or functionalities. If this sounds complicated, get in touch with a trusted Amazon product listing optimization service for help.
Enhancing Bullet Points and Product Features: Informing and Persuading Buyers
Formatting your descriptions using enhanced bullet points and product features is a compelling way of informing and persuading buyers to add your items to their shopping carts. Bullet points are short phrases that are distinct and easy to read. These phrases feature persuasive language that highlights how your commodity solves problems or fulfills certain needs to enhance the buyer's life. In other words, your bullet points should directly address consumer pain points with corresponding quantifiable benefits.
Harnessing the Power of Customer Reviews: Building Trust and Social Proof
Your brand should offer stellar customer support to encourage buyers to leave positive reviews under your listings. This means maintaining open communication lines for a swift response to customer queries and concerns or going the extra mile to ensure buyers are always satisfied. And after you get positive reviews that recommend your items, use the platform's "customer reviews" widget to display them directly on the product page. This will enhance visibility and credibility.
Pricing Strategies for Maximum Impact: Balancing Competitiveness and Profitability
You can improve listing optimization Amazon by implementing an effective pricing strategy that strikes a balance between competitiveness and profitability. This approach will help you maximize the impact of your listings on the platform and leverage different pricing models that resonate better with diverse target audiences. This includes competitive, value-based, promotional, and dynamic pricing strategies. Whichever option you choose, ensure it offers buyers value for their money while still generating profits.
A+ Content and Enhanced Brand Content: Elevating Your Brand's Story and Value
In addition to your Amazon listing optimization software, leverage the platform's A+ Content and Enhanced Brand Content (EBC) tool to share the story behind your commodities. Tell the story while focusing on benefits and positive customer testimonials to establish trust and credibility from the onset. Most importantly, format the content with consistent font, colors, shapes, and design elements to convey one brand message across all listings. However, every piece of content should be customized to match the respective items on sale.
Leveraging Backend Keywords and Search Terms: Maximizing Discoverability
Backend keywords and search terms placement are critical, especially if you're going to improve the discoverability of your commodities. While these phrases are invisible customers, they play an integral role in ensuring your listings appear on relevant searches. Partner with a reputable Amazon product listing optimization agency to help you conduct research on these phrases and optimize them to reflect the unique features and benefits of your commodities.
Testing, Analyzing, and Iterating: Continuous Optimization for Long-Term Success
Once all done, test, analyze, and iterate on your optimization strategies as much as needed for long-term success. It will help if you use third-party tools that allow you to track and measure the impact of your strategies, as well as suggest areas of improvement. For better, faster, and more reliable long-term results, you can engage an Amazon product listing optimization company to analyze the competition and help you develop a winning strategy.
Use this guide to optimize your Amazon listings for greater visibility and leapfrog the competition in positive reviews, repeat purchases, and stimulated reviews. And if you're stuck, don't hesitate to get in touch with the best Amazon listing optimization service in your area for professional assistance.