With the modern world moving at such a frenetic pace, it's obvious that having an online presence is key to your business' success. Buyers now crave data on demand and have numerous sources from which to obtain it. An effective eCommerce store is one way for business owners to provide customers with fast and easy access to their products and services.
Conversion rate is one of the most important metrics for any eCommerce store. A low conversion rate can be the difference between a profitable business and one that just breaks even. There are a few simple things you can do to improve your store's conversion rate. We'll share some expert tips on how to boost your eCommerce conversion rate.
What is eCommerce Store Conversation Rate?
eCommerce store conversion rate is the percentage of visitors that make a purchase or take some other desired action on your website. It is calculated by dividing the number of conversions (purchases) by the total number of visitors.
For example, if your online store had 10,000 visitors in a month and 1,000 of them made a purchase, your conversion rate would be 10%.
Formula: (Number of Purchases/Total Number of Visitors) x 100
Why Improve eCommerce Conversation Rate?
Having a high eCommerce conversation rate means that the majority of visitors to your site are taking the desired action. This could be signing up for a newsletter, purchasing a product, or downloading an app. A higher conversion rate could mean more sales and increased revenue for your business. It also reflects that your website is doing a good job of delivering the right message to customers and providing them with an enjoyable shopping experience.
Tips for Improving eCommerce Conversion Rate:
Mobile Friendly Interface:
Mobile-friendliness is no longer a luxury, it's a requirement. We can all agree that the need to have access to information and services on mobile devices such as smartphones and tablets continues to grow. In order to compete in today's digital landscape and keep customers engaged, businesses must ensure their website is optimized for mobile. It means ensuring pages are easy to read on smaller screens and content can be quickly downloaded; eliminating any slow loading times, compatibility issues, or other technical stuff getting in the way of customer satisfaction.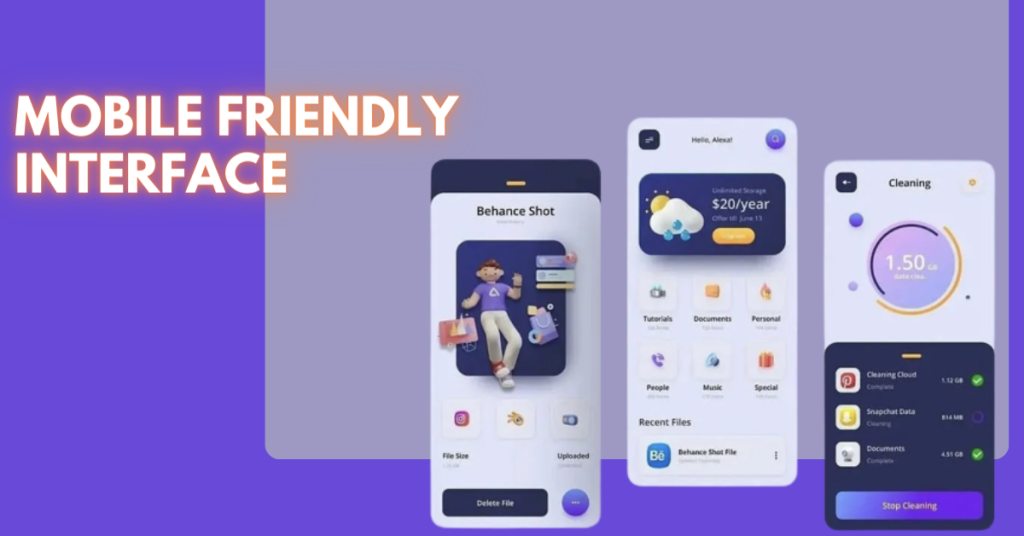 With an emphasis on responsive design and an even greater focus on user experience, developers must make sure the user interface remains intuitive when transferring from desktop to mobile, increasing overall customer experience. Providing a great digital presence for your customers isn't just about having a flashy website or design – it's about creating structures that make it easy for your users to access what they need when they need it – so providing them with mobile-friendly technology is paramount.
Easy to Navigate Interface:
Designing a simple and easy-to-navigate interface should be the goal for any website or software developer; it helps make users feel more comfortable and at ease while they are working. Having an easy-to-navigate interface is essential for providing users with a smooth, enjoyable experience. A great design plan can make all the difference in how quickly and fluidly users can move through a website or program – no one likes to spend extra time trying to search for an item or click on the wrong link.
At the same time, it's important that user interfaces have enough features to deliver maximum performance – no matter what task you're trying to complete. That way, you can be sure that your interface is keeping up with your needs, no matter how complex they may become. Investing in an interface with expert design today can save you plenty of headaches down the line.
Offer Free Shipping for Orders Over a Certain Amount:
As a business, providing free shipping for orders above a certain amount can be an effective way to acquire more customers and increase your sales. It has been proven that shoppers are drawn to the convenience and cost-effectiveness of free shipping when selecting vendors to purchase from, so utilizing this offer is an intelligent strategy. You don't need to provide free shipping on every item you sell, just the ones which fall into your designated price range – it could even be something as low as anything over $25 – allowing your business to remain profitable while being able to offer additional value to potential buyers. Doing this will demonstrate that you are willing to go the extra mile for your customers and may potentially lead them to make larger purchases.
Offer Free Return Shipping:
Another way to increase customer loyalty and conversion rates is to offer free return shipping. This will help encourage customers to purchase more items from your website while also eliminating one of the biggest obstacles that keep shoppers from buying online – having to pay for return shipping. By providing customers with free returns, you show them that you really care about their satisfaction and that you are willing to take responsibility for your products if something goes wrong. It's also a great way to build trust and increase customer loyalty.
Quality Visuals of Products:
Quality visuals can be the difference between shoppers making a purchase from your business or walking away empty-handed. In a competitive online market, it's essential for companies to feature sharp, appealing photos of their products that confidently display their unique style and personality for a better conversion rate. Having quality images also encourages customers to trust that the items they buy online look as advertised and will last them longer than cheap alternatives elsewhere. By investing in higher-quality photography, you'll provide potential customers with a preview of exactly what they are buying and ensure satisfaction upon delivery.
A/B Testing: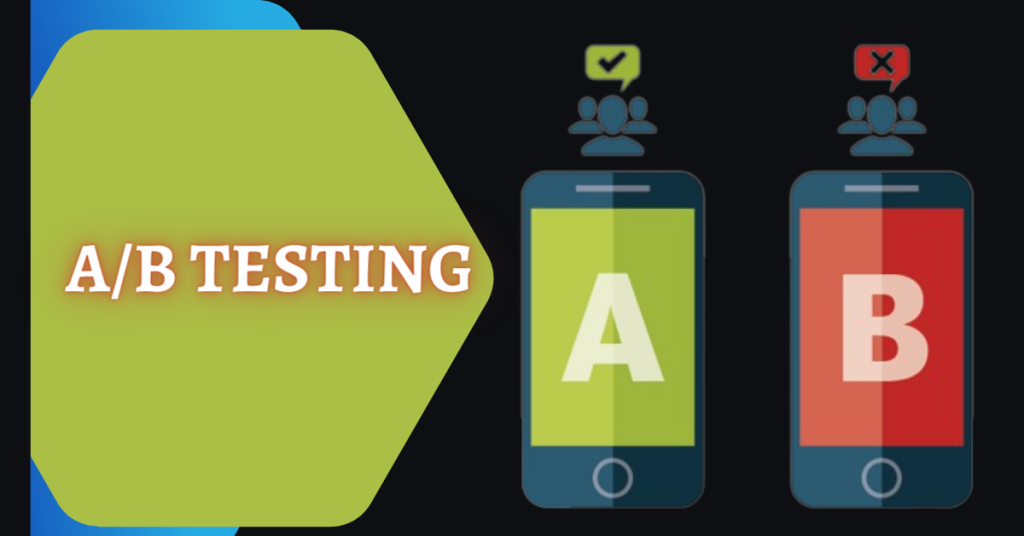 A/B Testing is a powerful tool for making informed and confident decisions about conversion rate. It is used to compare two versions of the same page on your site, allowing you to discover which one performs better. Through careful analysis of user behavior and activity, A/B testing enables marketers and web developers to isolate factors that are resulting in higher click-through rates, conversion rates, time spent on a page, or other desired outcomes. The insight generated from an A/B test can be invaluable when it comes to improving the effectiveness of a website while also ensuring an optimal user experience.
Offer Discounts or Coupons:
Offering discounts or coupons on products is one of the most effective ways to attract more customers and increase sales. It's a great way to reward loyal customers and encourage new shoppers to purchase your products or services. You can offer discounts on specific items, create general promo codes that apply to all purchases, or even give away freebies for customers that spend a certain amount. Discounts and coupons will bring in more buyers, boost sales revenue, and help build your brand's recognition in the market. You can also use discounts as a way to test out new products or services while gaining customer feedback.
Provide Incentives for Product Reviews:
Incentives are a great way to encourage customers to leave reviews, which can be incredibly beneficial for your business. Positive reviews from customers give potential shoppers a good idea of the quality of products you offer and can be trusted more than in-house marketing. Asking customers to leave a review in exchange for a discount or free item is an effective way to get more reviews and increase the number of people who purchase from your website. Consumers like to hear what other customers have to say about a product, so providing incentives for reviews can be a great way to increase customer loyalty and boost conversion rates.
Utilize Live Chat:
Live chat is an effective way to build relationships with customers and create a more personalized shopping experience. People can ask questions in real-time and get immediate answers, meaning they are much less likely to abandon the purchase process. It also provides valuable insight into customer behavior and preferences that can be used to improve your services and products, as well as create better-targeted marketing campaigns. Live chat is also more cost-efficient than other customer service methods, allowing businesses to provide better support without a major investment.
Conclusion:
These are just some of the many strategies that can be used to improve the conversion rate. Even though SEO has proven to be a highly successful source of web traffic for most e-commerce experts, it doesn't mean that your website can't find another method of generating even better outcomes. With the right strategy and tactics, you could possibly surpass SEO as your top converting traffic source. By utilizing the strategies outlined above, you can increase your website's conversion rate and make the most out of your online business. 
Never underestimate the power of experimentation when it comes to optimizing your website and improving conversions. Keep testing different ideas, and you may be surprised by the results.