Internet
How to Convert PDF to Image in Three Ways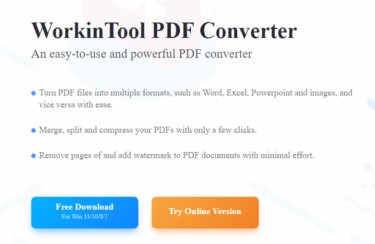 In the daily work of the office, people will always encounter thousands of possibilities to do some format changes. Take PDF as an example, the common office software format, for example, and turn it into an image format (in general, we use the most common JPG).
It could be a situation which your client specifically needs you to embed the PDF file into an email but in image format. Or you would like to put it into an image editing software for some processes. Whatever your reason is, we understand, and we are here to help. To help repair PDF documents we have added a useful guide here How to Repair Damaged PDF Files for Dropbox Users.
Here we provide three different methods to let you convert PDF into Image with the least effort. Two of them come from a new PDF Converter – WorkinTool PDF Converter. And the third one, of course, has to be the famous Adobe. Let's take a look.
Using WorkinTool PDF Converter
Using Online WorkinTool PDF Converter
Adobe Acrobat DC
| | | | | |
| --- | --- | --- | --- | --- |
| | Membership | Size limit | Batch convert | Daily convert |
| WorkinTool PDF Converter | X | X | √ | No limit |
| Adobe Acrobat DC | √ | X | X | No limit |
| Online WorkinTool | X | 50MB | 4 tops | No limit |
WorkinTool PDF Converter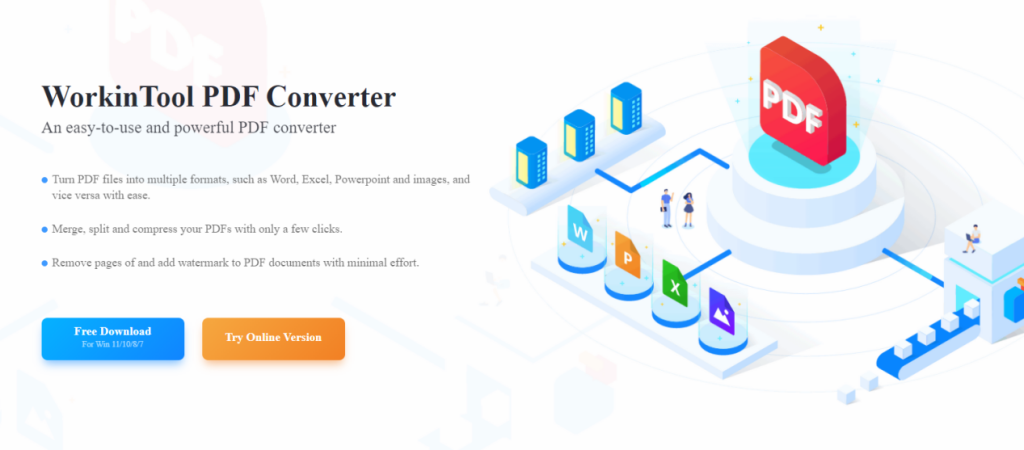 WorkinTool is a new company that specializes in how to facilitate people's life. As its first product, WorkinTool spent a lot of time researching what the user might want and what the user might need and kept perfecting the software on top of it.
It has the cleanest interface that I have seen among all these PDF converters. This is particularly friendly to the average user and saves unnecessary learning time. All the features are real users can be used in daily life and work. You can totally see it as a simple version of Adobe. But the biggest difference from Adobe is that it's completely free software.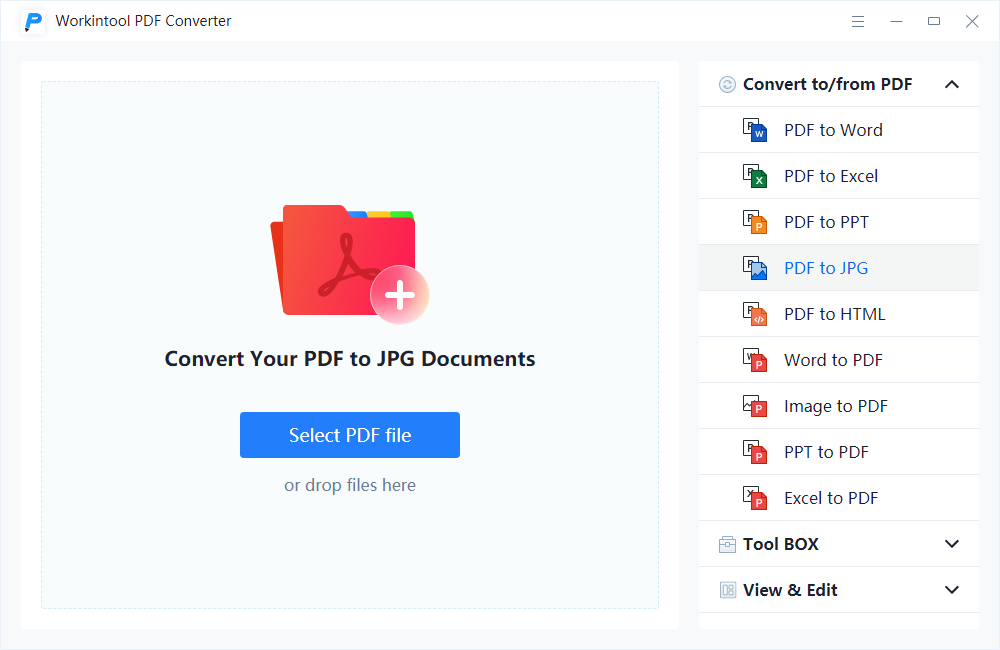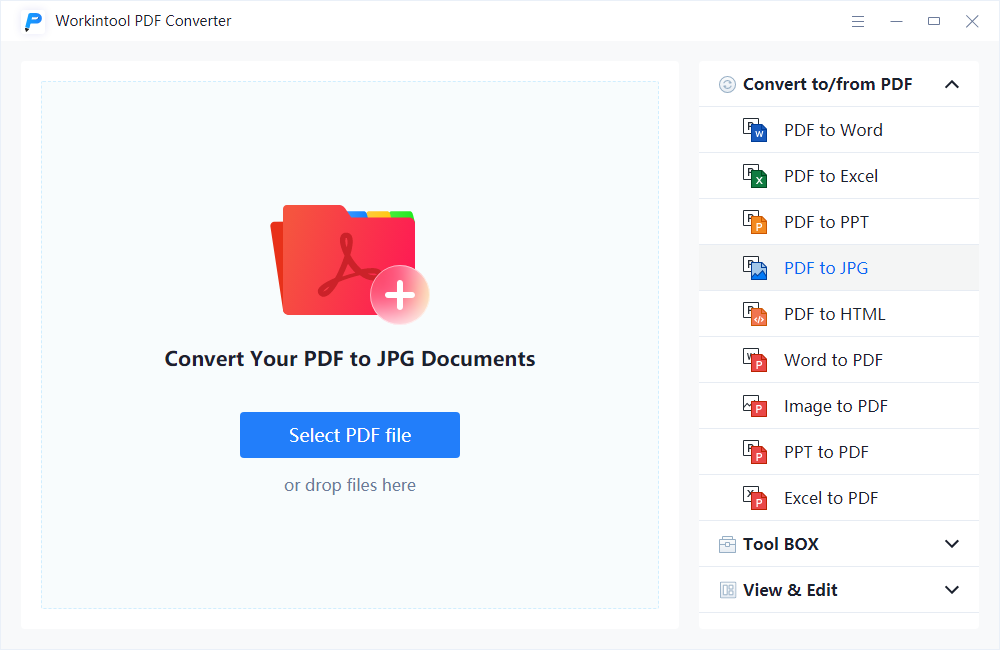 1: When you have downloaded and installed this PDF Converter from the Internet, you will see the beginning interface like this. Find PDF to JPG in this list of conversion options. (In order to simplify the use and reduce the software load on the computer, WorkinTool decided to select JPG, the most used image format for conversion)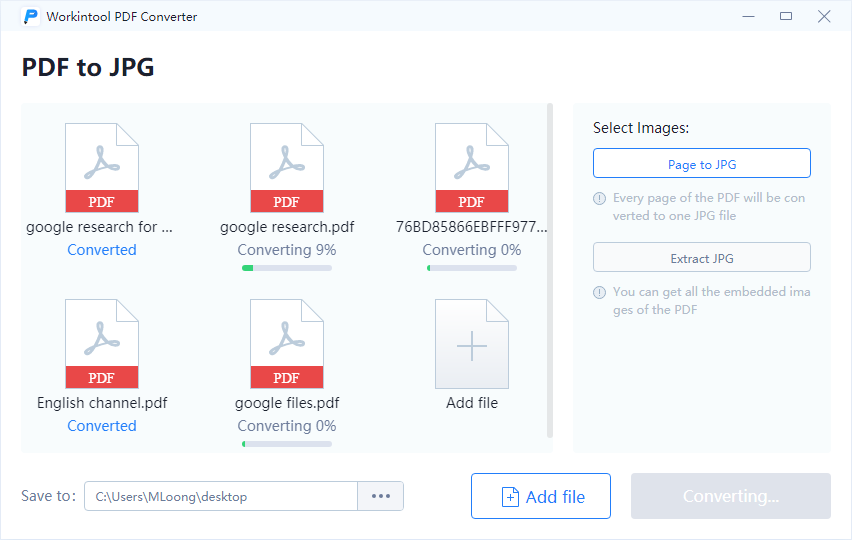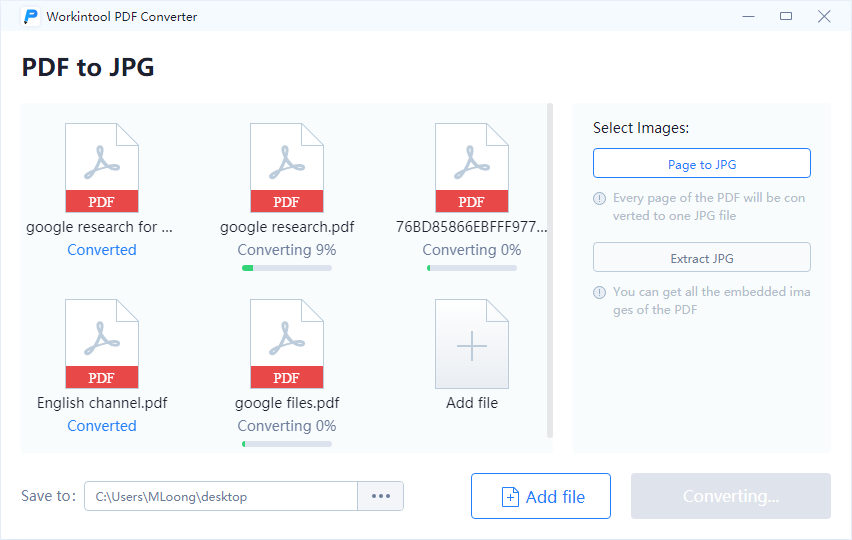 2: Drag and drop your PDF files into the process window. This PDF tool supports batch conversation. You can choose to convert a single or Multiple PDFs according to your needs. Then this PDF Converter will provide you with two different image modes. Page to JPG converts your PDF to JPG image by page. However, Extract JPG, just as the name, takes the image elements out of the PDFs. You can choose one of them to suit your needs
3: When you are done, click "Export" to start converting. Page mode directly converts the whole page to image format. And Extract JPG drags all elements into a folder. Either way, I am satisfied enough with the result.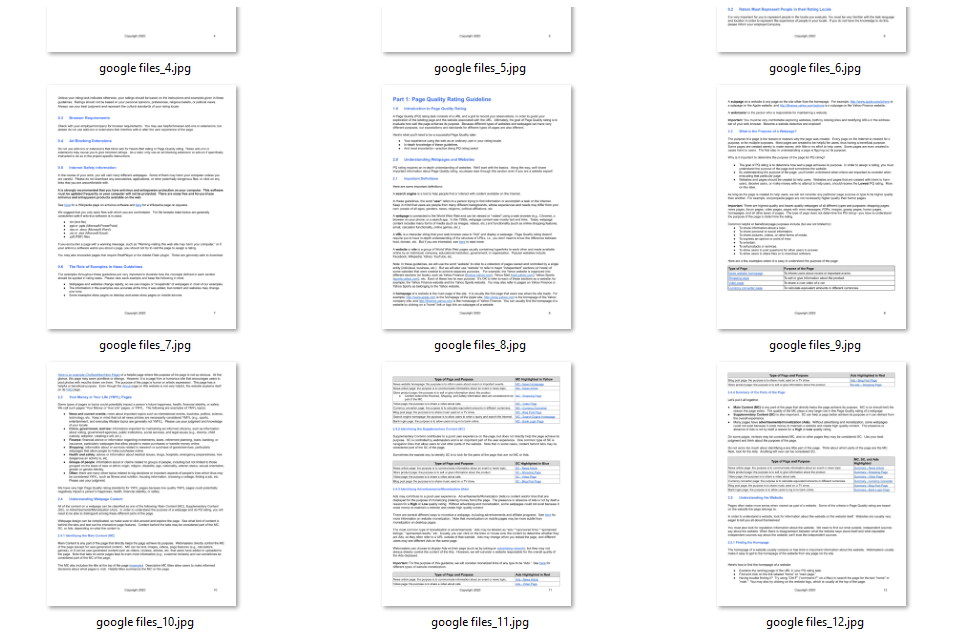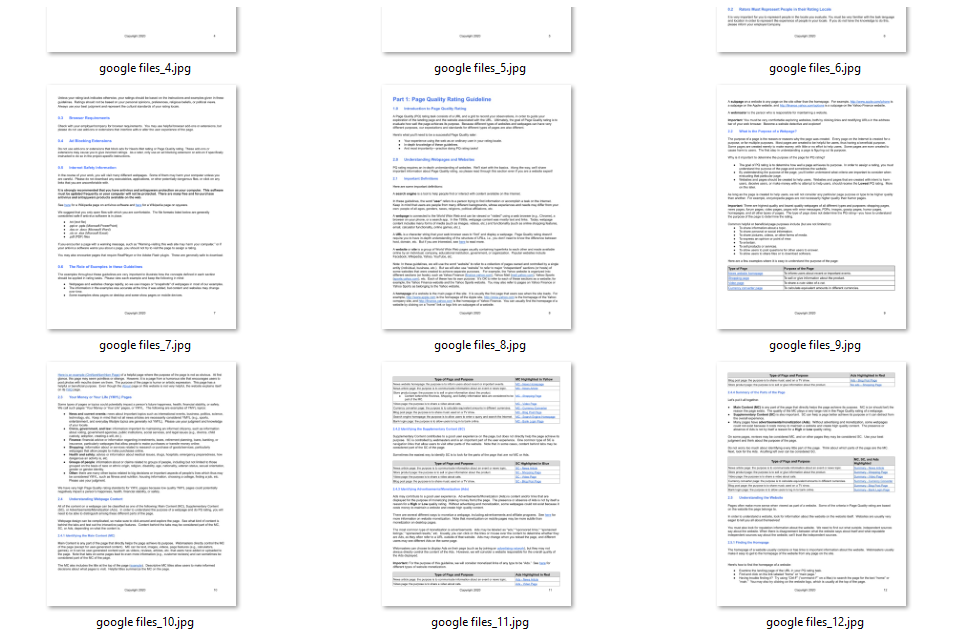 Page to JPG
Vs
Extract JPG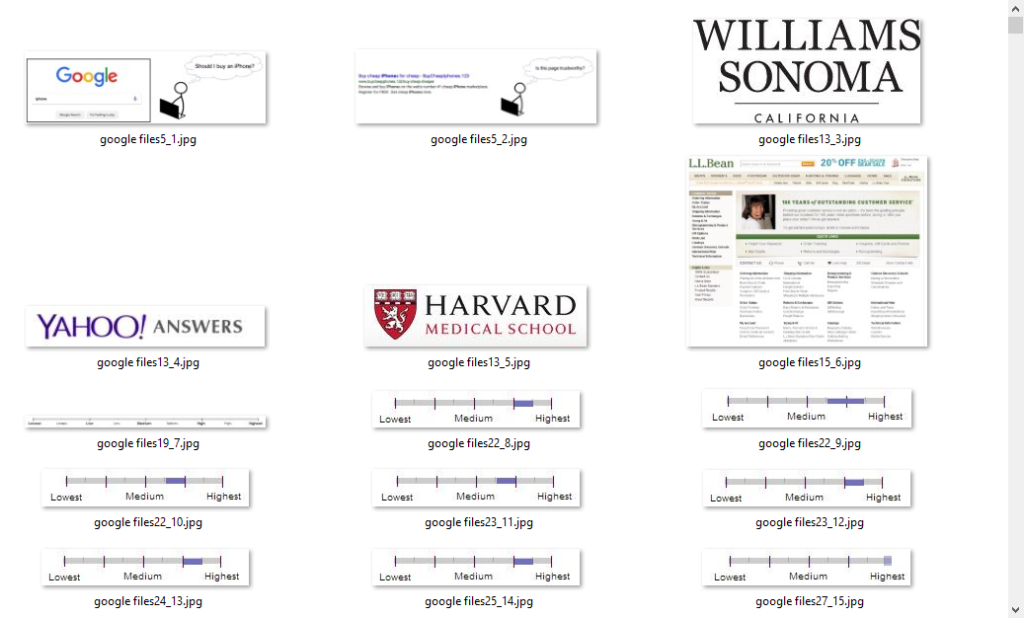 Online WorkinTool PDF Converter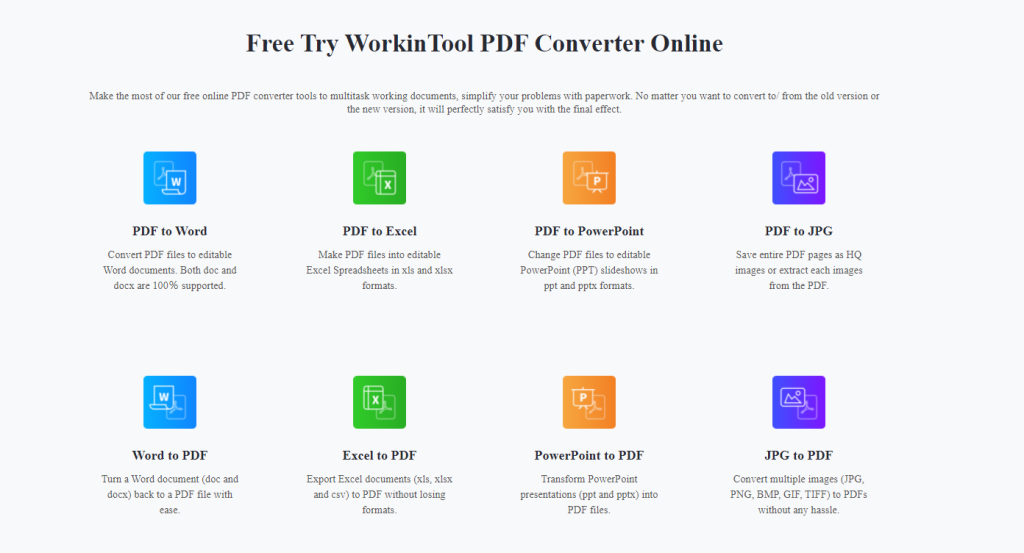 This is an Online PDF Converter provided by WorkinTool, If you don't want to download the desktop version, maybe you can try the free online PDF Converter. No matter where you are, as long as you got the Internet, you will always have access to the best services WorkinTool has to offer.
Basically, the functions are the same as the desktop version. However, there are some limitations. Also, if you use online conversion, you can convert up to four PDFs simultaneously and limit the size to 50 MB.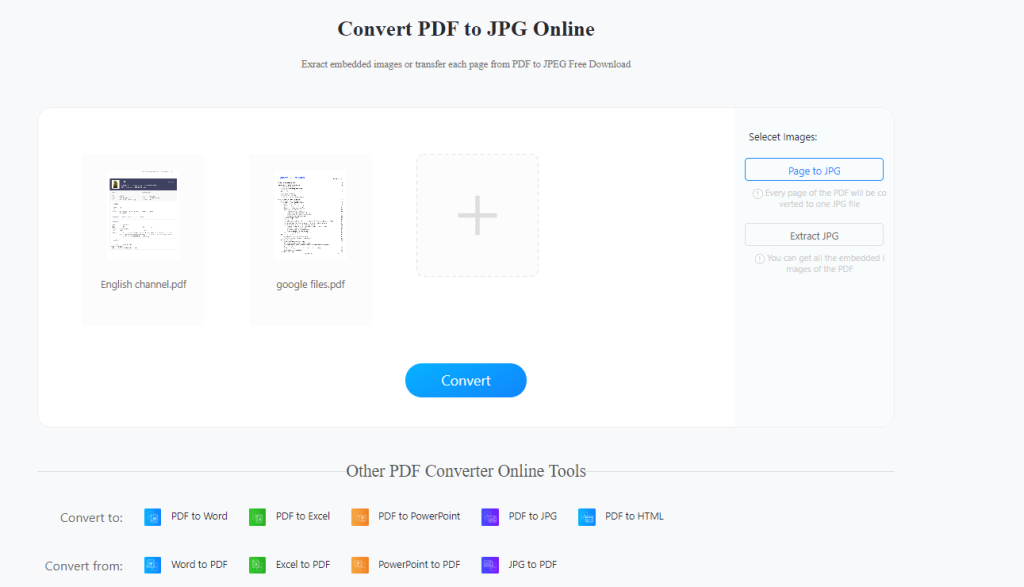 1: Go to the official website and select PDF to JPG. Put your target PDFs into the window and you will see the same as the desktop version.
2: Decide if you want to convert PDF pages or extract the image elements
3: Wait for the conversion to complete and then you can download the images to your computer. The conversion speed totally counts on your Internet.
As we learned from the WorkinTool folks, while the online version isn't nearly as rich as the desktop version so far, there will be other PDF functions that comes up later this year.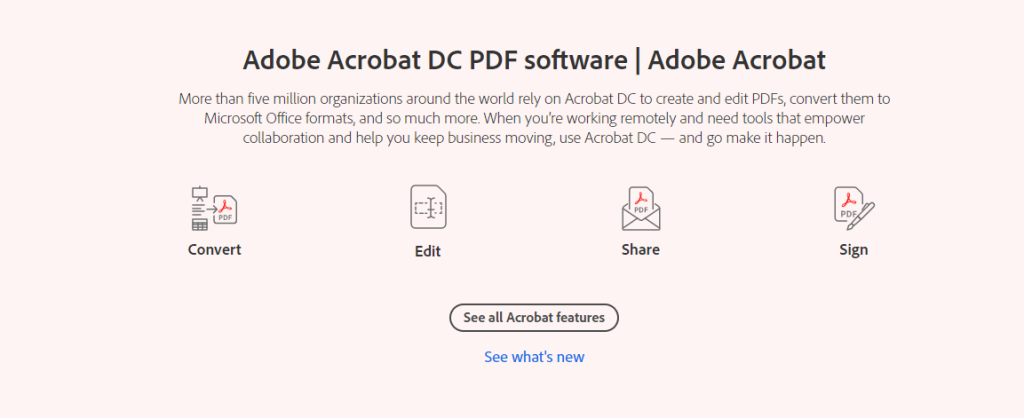 While we're talking about PDF conversion, we can't help but mention Adobe, PDF's founder. Adobe has its well-developed PDF editor – Adobe Acrobat DC. It includes the ability to convert PDFs to images as well. You can choose to convert your PDF files to JPG, PNG, and TIFF in three different image formats. And Adobe Acrobat DC supports millions of colors and works perfectly on any system.
However, although it is the creator of PDF format, we still have to say that, though it gives new users a trial period, once the trial past, the expensive membership will shout many users out. Moreover, its interface is not clean enough, editing features for novice users or a certain degree of difficulty in getting started. Plus, it doesn't support batch conversion. If you have lots of PDFs ready to be images, we don't recommend you use Adobe.
1: Open your PDF in Adobe Acrobat DC.
2: File > Export To > Image > Pick the image format you want.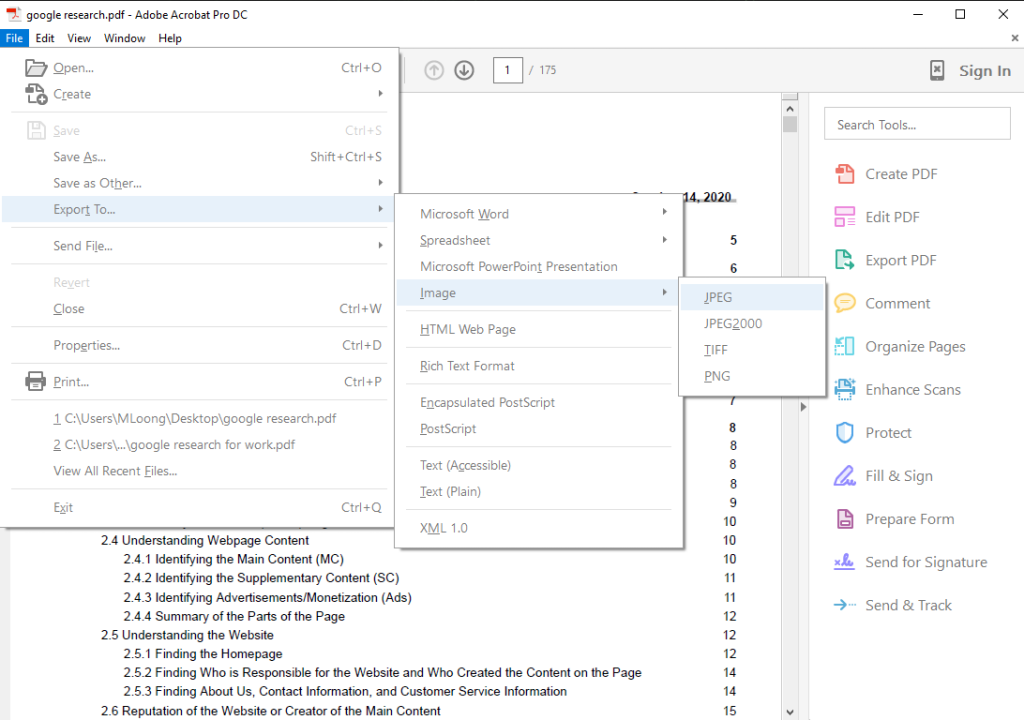 3: Get your images a good saving folder, change the file name and click Save to finish the conversion. Then you will have your converted images on your computer.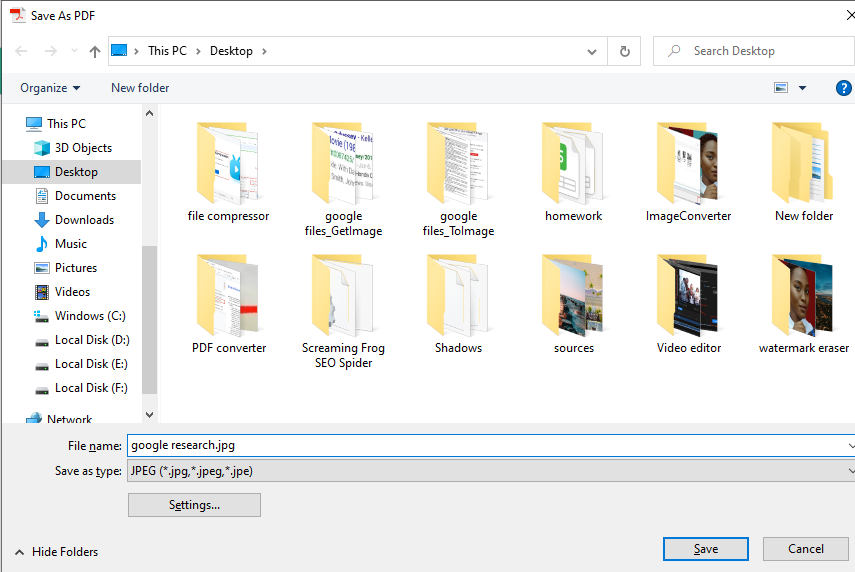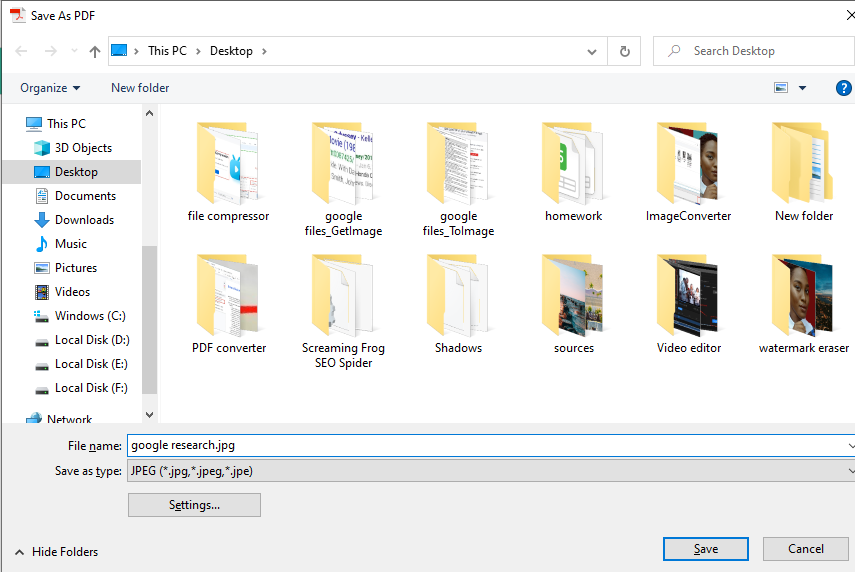 Conclusion
After thorough comparison and experience, we believe that, for PDF to Image functions, WorkinTool PDF Converter is definitely worth a try. Except for the outstanding output quality, it offers two different image converting modes that other PDF Converters don't have. I have to say that WorkinTool truly stands in users' shoes and thinks thoughtfully for them. Whether it is the desktop version or the online version, I am sure you will get a satisfying experience with WorkinTool service.