Web Dev
Geolocation API in Web Development- How it Can Improve Your Projects?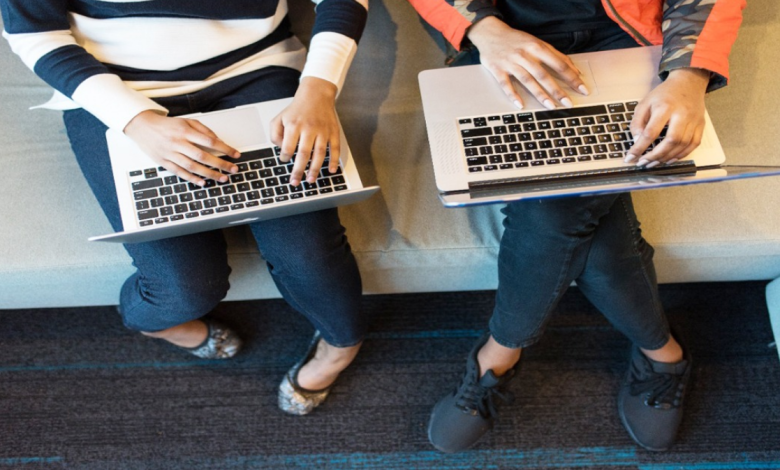 Thanks to the advanced WebDev technologies, now we can find the best deals in town, get real-time weather forecasts, and order meals from a nearby restaurant conveniently. These websites and apps use location data to provide users with exact results based on their location details. They use tools like location API to collect location details of users to present them with the best local offers, the right products, and highly targeted content according to their current location.
What is Geolocation API?
Geolocation API is a location technology tool used by web developers and webmasters to access the geolocation data of people visiting a website or application. Such tools are designed to translate IP addresses into useful location information such as latitude & longitude, country, region, country code, currency, time zone, and more. An IP geolocation API can be used for a variety of purposes by different business industries and organizations. Web developers use such APIs to detect the location data of website visitors or app users to improve the overall location-based user experience.
How Geolocation API can Improve Your Website or Application?
Presenting particular content or products to users in specific areas is one of the best ways web developers and businesses use location APIs. For instance, if you are an online store selling products in different parts of the world, you can set location boundaries for areas where the products are unavailable. You can also set notifications for people visiting your store to let them know that the product is unavailable in the area and what other products can be ordered from that particular location.
Similarly, if you are a weather forecaster, you can use location API in your weather app to provide users with authentic and accurate weather details according to the current location. Webmasters can also use the location information of users via APIs to adjust their materials, products, or contents to better suit users' needs.
Ways Geolocation API can improve the Web Development Projects
Location or IP lookup API can be used in several ways to enhance application and web development. Developers are better able to filter more appropriate and relevant information when they know the exact location of a visitor. As a result, they offer personalized end results according to the user's location to improve the overall user experience. This also saves developers time and effort.
Below are some proven ways geolocation APIs can be used to improve web development projects.
Know the Website Analytics
Geolocation APIs help developers find out the current location of a mobile device, PC, or any other mobile device used for visiting a website. In this way, developers can easily understand the source of traffic, devices people use to access a website or app, and the location from where a website is accessed. The data gives them an opportunity to learn how users visit your site and engage. Location data can also be sent to the marketing department so they can create personalized marketing strategies to reach the target audience in a great way and present them with the right products or ads. Some websites also use the location information of users to personalize content based on local preferences and needs.
Locate the Visitors' Current Location
Access to precise and authentic location information of users can incredibly improve web and app development projects. Location data is commonly used to improve location-based software and apps like maps and weather forecasts. As a result, they are better able to improve their projects as per local trends to engage users in the best way possible.
Improved Customer Experience
Location data is an integral element of both web and app development projects these days. By having real-time access to users' locations, developers can modify and present the most relevant features, information, and content to improve the overall user experience. for instance, when someone uses a ride booking app to book a ride, the app uses the location data of the users to find and show suitable rides nearby. This data can easily be collected and integrated into websites and apps by using a reliable IP Geolocation API.
Specify the Required Information
Websites like business directories and travel guides use location APIs to find out the current location of users and present them with the right and relevant information such as businesses in the town or the best destination to visit in a particular area. They can also improve their website contents and elements to entertain location visitors in the best way possible.
Block Unwanted Visitors
Web developers often block web visitors visiting a website from different areas for a variety of reasons. For instance, if you are a service-providing business and not serving a particular region or state, you can block all other countries or regions from visiting your business website. This will help you gain qualified traffic that you can easily convert. Some webmasters also use location data and block traffic from unwanted areas to build a strong online reputation in a particular area. As a business selling products that are illegal in other states, you can also use a location API to select and block those particular areas where you don't want to promote your products or services.
Track the User's Movement
Geolocation APIs and tools not only provide real-time location data of users but also help developers track the movement of users when they are using a website or application. Movement information of users then can be used to provide a better experience, improve navigation on the website and enhance marketing efforts. For instance, if an application is allowed to be used in a particular area or territory, the user's movement tracking can help you generate instant notifications to inform the user and suggest them to stay in that particular area for using your app without facing any issues.
Automation
Modern consumers are impatient and they don't want to spend a lot of time on activities they really don't like. Filling out lengthy contact and order forms is one of them. This is where using location data comes into play and helps web developers automate form filling process. An IP lookup API can help web developers detect accurate location details of users and autofill forms on behalf of their users. These tools can help them fill in user information like city name, country name, ZIP code, currency, country phone code, etc. This helps users fill out forms within moments just by putting minimal required details.