Samsung PL120 is one of those old cameras that are still in high demand due to their outstanding image-capturing capabilities and sturdy manufacturing. The first model was released in 2011 and is pretty useful for creating self-portraits. Additionally, some associated components have improved their functioning and ensure a seamless experience. Thus, you can enjoy high-end pictures of yourself with this camera. Although technological advancements have made companies generate incredible products, people are still looking for this fantastic camera. We have developed this guide to cover all of its features and pricing details.
Features of Samsung PL120
After researching the web as well as testing the product, we have compiled a complete list of the top features of the Samsung PL120 camera. You must understand them before making a purchase decision.
1 – Design 
Samsung is always famous for providing elegant product designs that give a stylish and classic look. The same happened in the case of Samsung PL120 when it was launched in 2011. The manufacturers have focussed intensely on using not only sturdy but also lightweight components. As a result, they made this product highly portable and easy to carry to any place. Also, it is available in several colors to enable you to pick the one that matches your preferences.
2 – Build Quality
In the previous section, we talked about the sturdy manufacturing of this camera. This point will also elaborate on the same. The Samsung PL120 features a solid design with aluminum and steel components. Thus, it gives sturdiness and strength to this gadget which makes it highly resistant to everyday wear and tear. In addition, the stainless coating prevents it from rusting and other environmental damages, allowing you to leverage the benefits for an extended duration.
3 – Sensor
The Samsung PL120 features a brilliant CCD sensor of 14.2 megapixels with a size of 6.17 x 4.55 mm. Thus, you can capture images of relatively high quality. The sensor provides a maximum resolution of 4608 x 3456 pixels, making your pics and videos more immersive and engaging.
4 – Lens
Samsung PL120 is wholly integrated with several features and components that are widely trending in the modern world. It represents the advanced manufacturing model of Samsung and its biases towards the latest technological advancements. They have incorporated a 5x optical zoom lens into this camera, equivalent to 26 mm. As a result, it can provide the maximum aperture of f/3.3 for better picture quality.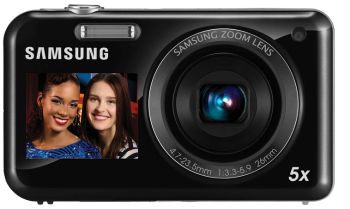 5 – Autofocus
Autofocus is a feature that is missing in most cameras even with modern technology. However, you can enjoy this perk with Samsung PL120 as it exhibits several autofocus modes to focus on the desired things only inside the picture. In this way, you can dethrone all the unnecessary things or items in your videos and images. The top autofocus modes are Center-weighted Auto Focus, Multi Point Auto Focus, Face tracking, and Single Auto Focus.
6 – LCD Screen
The Samsung PL120 has a bright and clear LCD screen of 1.5 inches. Consequently, it becomes easier to shoot self-portraits in unique pixels and quality. Above all, the screen is more radiant and clear. In this way, you can see the subject clearly and make sure that you are capturing the images at the best angle. In addition, the 2.7-inch rear screen delivers the same benefits.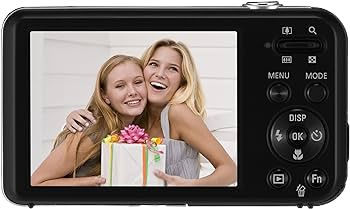 7 – Smart Auto Mode
Another exciting feature of this masterpiece camera is its Smart Auto Mode. The involvement of this technology in the Samsung PL120 camera has made it stunningly beneficial for beginners. It can automatically adjust different elements like brightness and aspect ratios. Also, the auto mode senses the weather and surrounding conditions to apply the best filters for enhanced photos. You need not worry about the camera settings with this camera and simply save your memories.
8 – HD Video Recording
We detailed previously that the Samsung PL120 was developed in 2011 when there was not so much technology available. Still, this outstanding item can record videos in 720p HD quality with a speed or frequency of 30 frames per second. Besides, a built-in microphone lets you capture clear audio. Hence, you can utilize its potential to make quality vlogs or adventurous videos.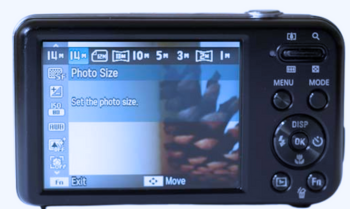 9 – Shooting Modes
Samsung PL120 is not only meant for simple images or videos but also for adding different layers of filters and themes. Several shooting modes are present, including Movie, Scene, and Camera. In this way, you can enjoy the required type of photos and videos.
10 – Special Effects
Unlike the other traditional cameras, which lack special effects to make pictures and videos more engaging, the Samsung PL120 has a range of special effects and filters. You can apply to any of them just after clicking the photos to determine which will deliver more compelling outcomes. Some special effects in this gadget are Soft Focus, Old Film, and Half Tone Dot.
11 – Other Features
Besides the features mentioned in the above paragraphs, the Samsung PL120 has several others. It supports electronic image stabilization to ensure that you can click steady shots. In addition, it has a built-in flash to enhance picture quality even in the dark. 
Pricing of Samsung PL120 Camera
Samsung PL120 is now getting famous again because of its budget-friendly price. You can purchase it from the local stores as well as from online platforms just for $149.99. Thus, it is the top priority for photographers who want to shoot exceptional images without breaking the bank.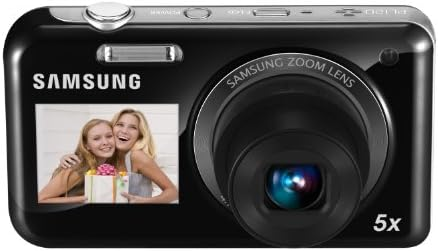 Final Verdicts
The Samsung PL120 has influenced the world with its incredible features and design since its launch back in 2011. The manufacturers have incorporated sturdy elements into its development, making it usable for extended periods. Besides the stylish design, the front and rear screens enable you to capture perfect photos and videos. Also, you can add filters and special effects to your click with the help of built-in tools. The auto-focus and smart-auto modes streamline several critical elements to enhance the results. Above all, the budget-friendly price has made it accessible for everyone.