Laptops
Dell Inspiron 15 5585 – The Ultimate Computing Experience
Laptops are a necessary component of the present life. The laptop is convenient and simple to use because it is lighter and slim. It is a flexible and powerful laptop that can handle a variety of tasks.
Always buy a laptop that can offer a variety of advantages and chances. If an individual is searching for nice flexible features, the Dell Inspiron is a great option. The Dell Inspiron 15 5585 is only one of several laptops on the marketplace with comparable characteristics and capabilities. All of the important programs can run on it with adequate performance.
Functionality, battery capacity, and a beautiful design are a few benefits of this device. A decent, reasonably-priced laptop with lots of amazing features is the Dell Inspiron.
Ultimately, the Inspiron 5585 is a good option for individuals who require a trustworthy and functional laptop for daily tasks.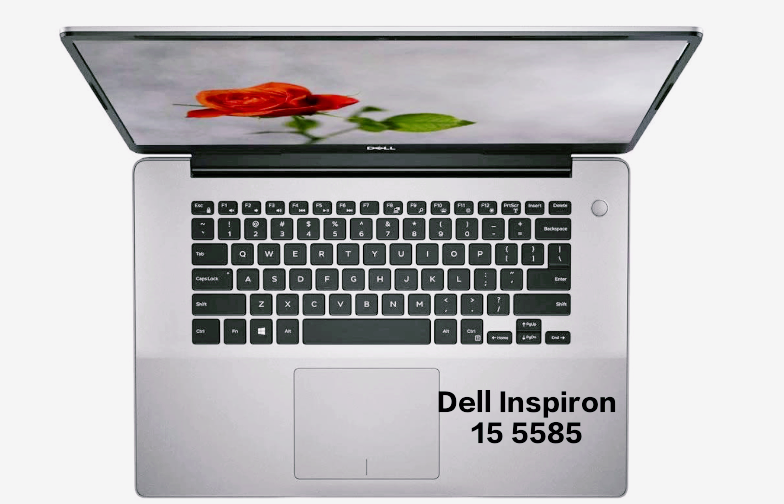 Dell Inspiron 15 5585- A Wonderful Computing experience
There is no need to introduce Dell. Dell has manufactured a new and advanced laptop with wonderful features for the ultimate computing experience. This Dell Inspiron has impressed many users with its advanced features and portability. It boasts outstanding durability and exceptional advantages.
One of Dell's best-selling and recognizable laptops is the Inspiron 15 5585 which influences many students and businessmen with its remarkable features.
The 5585 model of Dell is a dual-purpose computer that can function as both a touchscreen and a laptop. It is a fantastic value for the investment because Inspiron is loaded with functions like a fingerprint sensor, faster charging, 8GB RAM, and keyboard backlighting.
Benefits of buying Inspiron 15 5585
This has a very unique design and appears to be a very high-quality laptop. Here are a few fantastic features and characteristics that make it superior to other laptops in the market.
The best characteristic of this Dell laptop series is a fast charger and the battery can last a maximum of twelve hours.
The Inspiron 15 5585 display screen has a wonderful viewing experience and is very colorful.
Even though it is a very inexpensive laptop, it nevertheless has a lot of advantages, the best speed, and great performance.
It is quite easy to work with the touchscreen and keys.
The manufacturing quality of this Dell laptop is excellent.
The built-in speakers of the Inspiron 15 5585 produce remarkably decent music sound quality.
Although it lacks several features needed by hardcore gamers, this can effectively handle the majority of casual games.
Due to its strong frame and design, it can also function best in extra workloads and usage.
Specifications
Brand: Dell
Model Number: Inspiron 15 5585
Resolution: 1920 x1080 pixels
Screen size: 15.6 inches
RAM: 8GB
Storage: 256 GB and 1 terabyte
Weight: 2.7 kg or 5.9 lb
Processor: Ryzen 71700
Operating system: Windows 10
Memory speed: 2666 MHz
Features of the Dell Inspiron 15 5585
This Dell laptop is introduced in 2019. This Dell device can be used in four distinct positions because of the 360º rotation and its lightweight, thin aluminum frame. This device's features are described below:
The display screen of Inspiron 5585 is very nice and bright. The size of the display is estimated at 15.6 inches. It is also a feature of LED-backlit. The screen has beautiful and sharp viewing angles.
The resolution of this Dell laptop is about 1920 x1080 pixels. It has excellent color consistency and is ideal for picture editing and web browsing.
This laptop is a two-in-one with an excellent design that provides a perfect balance between design and functionality. It incorporates anti-glare advanced technologies, which decrease glare and enhance visibility in low lighting.
It has a very beautiful, stylish, and easy-to-use keyboard. The key's size is small and backlit. The Dell Inspiron 15 has a numeric keypad, which is very convenient for people to use. This laptop also facilitates the users with a touchpad. The touchpad is very fast and responsive.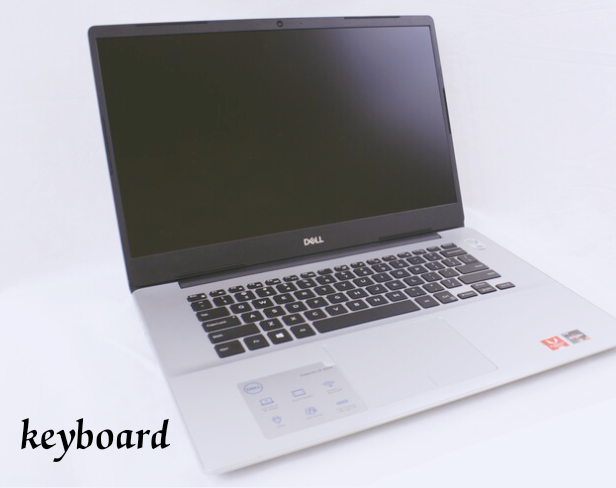 It has a very updated processor and allows multitasking to people. The Processor of this Dell series has Core i5. This laptop can also afford workloads without affecting any functionality of the device.
The Dell Inspiron 15 5585 has a storage space of 256 GB which is enough for students' usage. Solid State Drive (SSD) and a hard drive are two reliable storage devices for this laptop. The storage space of Solid State Drive provides storage of about 512 GB.
While HDD provides storage of about one terabyte. If necessary, the HDD can be updated to a larger capacity, however, the Solid State Drive cannot. The speed of the hard drive is about 7200 RPM which ensures that the laptop can retrieve data quickly.
This laptop offers excellent connectivity. It has a connection of Ethernet and wireless Lan of 802.11 lac. This Dell series has a separate jack for headphones and three USB ports.
The bright, clear images make watching films and gameplay more fun and interesting. This laptop is designed for those who love to play light games, not for professional gamers. It is best for students with a low budget and regular use.
With the graphics card, people can enjoy games with low graphic demands and simply watch HD films on this laptop.
One of the best features of this Dell series is the long battery life which is necessary for the demanding laptop. Among its best qualities is how long the battery lasts, which makes it a solid laptop that will keep fruitful the whole day. To make their laptop battery last longer, users can also adjust their power settings.
Its battery capacity is up to twelve hours which is more than enough for the whole day. You can perform your whole day's tasks with one-time charging of the battery of the laptop.
Price of the Dell Inspiron 15 5585
The major factor in purchasing a laptop is its price. The price of this wonderful Dell laptop is very suitable and affordable for all people with regular usage. This Dell series is very inexpensive. The price of this laptop is between $445-$500 which is suitable for all laptop users.