Apps
Chronic Disease Management Apps Overview for 2023
Once the COVID pandemic hit, the global healthcare landscape experienced major changes. And while medical facilities had to deal with progressively increasing workloads, the population paid closer attention to telemedicine and healthcare software. Such a request from the audience resulted in a medical app development boost. Some entrepreneurs opted for software that helps to create healthy habits, others decided to build platforms that provide online consultations or created online pharmacies. But one of the most promising and sought-after types of solutions is chronic disease management apps.
From this text, you will get a bunch of insights that will be useful if you decide to create a chronic disease management app and monetize it. The goal is to make the process as smooth and trouble-free as possible by helping entrepreneurs avoid common mistakes that are typically made along the way.
The perception
While chronic disease management apps come in different shapes and forms (which we will discuss later), they all have one thing in common—they help patients be more proactive with their health and essentially receive better care.
Depending on the application, the user can either stick to a self-care regimen more effectively or improve communication with their PCP, relieve specific symptoms, take all the relevant health-related data under control, or do all those things at once.
The Classification
Now, let's map out kinds of chronic disease management apps a business owner might be interested in creating in 2023.
Symptom Trackers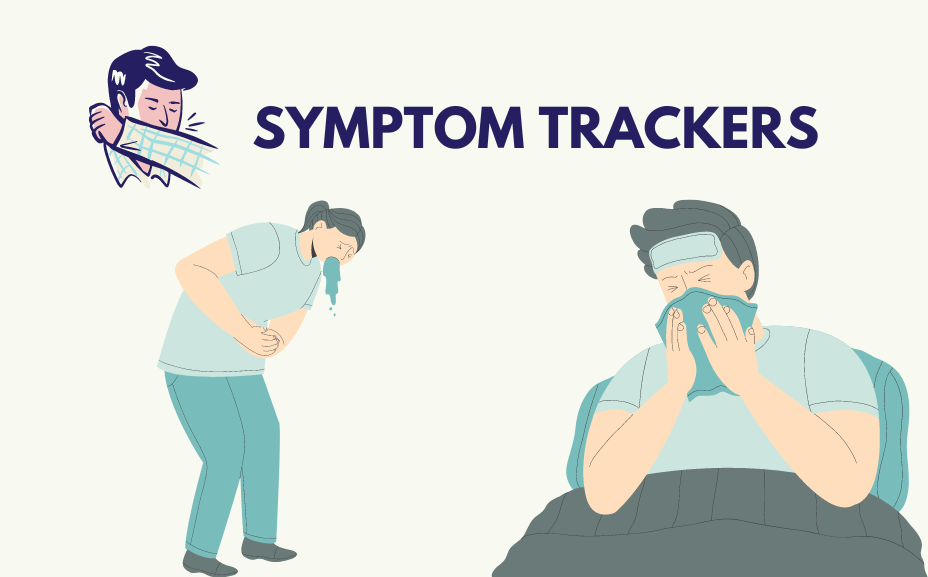 This app can be considered a personal healthcare journal. The goal is to help the patient track their symptoms daily and identify specific factors, patterns, or triggers that contribute to positive or negative changes in the person's well-being. Said factors could be both internal (diet, weight, level of physical activity, etc.) and external (weather, environment, etc.).
Medication Management Apps
Approximately one-third of the global adult population suffers from some chronic condition. This means that the demand for medical app development and software simplifying medication intake is higher than ever. People will download and use an app that will remind them to take their meds, refill prescriptions on time, and adhere to a regimen suggested by their healthcare provider. And that's exactly what medication management solutions are doing. 
Wellness Applications
This kind of chronic disease management app focuses on those aspects of a person's well-being that are not directly related to healthcare but are more lifestyle-oriented. They make it easier for the user to follow a diet, hit a certain level of physical activity, or work out by performing only specific safe exercises. And because wellness is an umbrella term, the applications that fit this category may also vary when it comes to functionality. One can create a calorie tracker, a food journal, a personal trainer app, a meditation guide, etc., and all of those will be wellness applications.  
Apps for People with Specific Diagnoses
People suffering from a particular chronic disease form a community to support each other, exchange knowledge, and share their experiences. So it makes sense for entrepreneurs to target them, offering chronic disease management apps that are developed to assist people suffering from a certain life-long illness.
Five of the most common chronic illnesses in the US are cancer, diabetes, heart disease, arthritis, and stroke. And those are among examples of conditions that may require digital solutions to improve care quality.
The Features
While every chronic disease management app is unique, and the entrepreneur is free to include whichever functionality they find necessary, it's always an advantage for a business owner to understand what the general trend is and what the general public has already proven to like or dislike.
In this section, we will list only the features that are absolutely essential for modern chronic disease management apps, which means you definitely should include them if you plan to develop such an app in the future. However, remember that it's not the ultimate list, and you can add more features to help your software stand out.
A Dashboard
The user should always have a nice and clear dashboard providing them with a comprehensive overview of their activity and vitals.
Analytics
The system should not just store data over time but analyze those and warn the user if something goes wrong. For example, the app might create personalized charts displaying the user's progress or one health aspect requiring close monitoring (sugar level, blood pressure, pulse, number of daily steps, etc.)
Notifications
Even if you're about to create an app that is not a medication management solution, the notification system should still be included. The app should notify the patient if they have an important task that hasn't been done yet, there's an appointment scheduled, or a specific action needs to be taken.
A log
Chronic disease management apps should allow users to share health-related information easily and conveniently. The more data they can put in, the better the analysis outcome will be.
Support Tools
Whether it's a live text chat, a video conference, or just email support, the patient should always have at least one option that helps them to connect with their healthcare professional.
The Benefits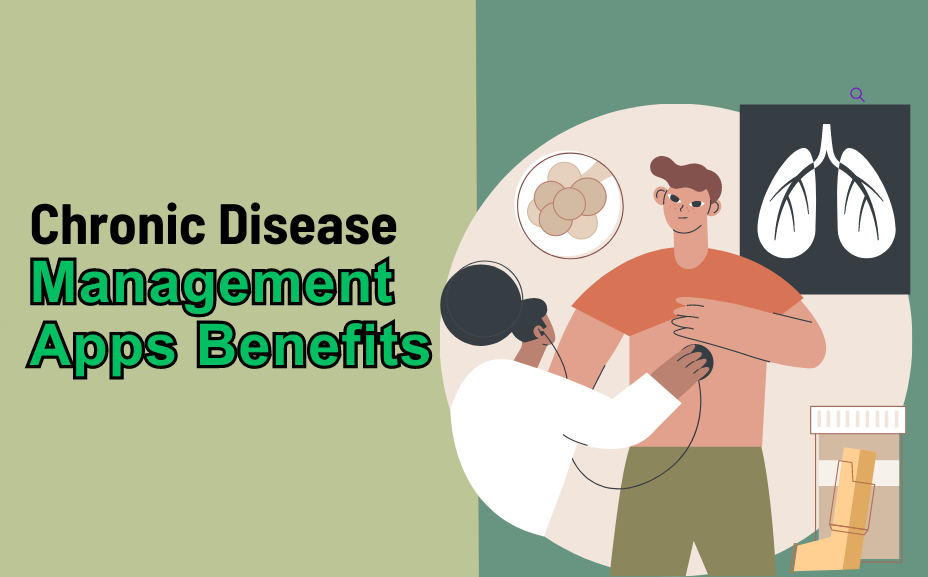 Let's wrap this overview up by indicating the major benefits chronic disease management apps offer both patients and healthcare business owners.
Care Quality Improvement
Modern applications help achieve a high level of customization, leading to better patient care results. Besides, technology helps people understand that it is possible to directly influence their own well-being by staying informed and being proactive. As a result, the quality of care increases, and patients eventually start to take their health more seriously.
Offer and Receive Specific Services Easily
This is a major advantage for patients and entrepreneurs alike. Via an application, the business owner can offer the customers certain health-related products and services, and due to well-calculated targeting, these offerings are actually useful for the audience.
More Useful Insights
An outcome that benefits both healthcare professionals and patients. By having continuous access to the dynamic picture of a person's health, doctors are able to work with data that weren't accessible before, find out patterns and traits that were previously overlooked, and help patients manage their chronic conditions more effectively. On the other hand, users can find out how certain actions change their well-being and how great lifestyle improvements can be achieved by taking smaller steps.
Fewer Emergencies
Self-monitoring is one of the primary use cases for chronic disease management apps, and it's one of the most valuable ones. Regular tracking and monitoring of multiple health-related aspects at once help a person understand if something is wrong or requires attention. Consequently, the number of medical emergencies goes down, which is great both for the population and healthcare professionals around the world.
Final Words
Chronic disease management apps development is a niche that has a lot of potentials. Such software brings so much value to medical professionals and patients, makes their lives easier, and helps many people live their best lives despite battling life-long conditions. Yet, the competition in this market sector is lower than in the other healthcare software niches. This means that it is easier for business owner to find their audience and get their place on the market. 2023 is a great year to invest in this kind of software, and we hope the following editorial will be the first step to your next successful digital product!