Business
The Changing Landscape of Know Your Customer (KYC) in 2021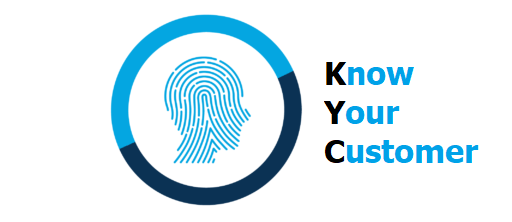 2020 was the year of digital transformation. Due to the COVID-19 outbreak, businesses and consumers had to switch to digital services. The rapid shift towards the digital sphere resulted in the heightened need for fraud prevention, redefining the future of Know your customer, or most probably identity verification, in the digital era. Businesses are now in dire need of advanced KYC checks to secure businesses as well as consumers from falling prey to potential online frauds.
KYC Transformation from Physical to Digital
KYC or know your customer is the process of verifying individuals' identities through government-issued ID documents to know if they are who they claim to be. Traditionally, the KYC process is performed face-to-face in which the customers are required to physically present their identity documents to the KYC officers and they perform various checks to confirm the user's identity.
Moving forward to a digitally transformed world, physical verification is no longer an option. The reason is traditional KYC is cumbersome, time-consuming and costly. Moreover, with the current pandemic situation going on, most of the businesses are under lockdown and physical interactions are prohibited. This leaves no room for traditional KYC. Digital are what enterprises need in this crucial time.
Digital KYC is the online version of KYC in which the customer or user remotely submits their identity documents to the business portal and AI-powered identity verification services authenticate the user's identity in real-time. Advanced KYC solutions are not just more secure but enhance user experience as well since they can get themselves verified from the comfort of their homes.
Online identity verification- Doing more with less
Living in the technologically advanced world, doing more with less is a significant challenge. While cost reduction is the key concern, other core functions can't be a trade-off, they must be adequately delivered. Firstly, companies must oblige with KYC laws to minimize the risk of fines and any potential brand damage in the future for corporate and social governance. Secondly, KYC processes need to be fast and efficient to reduce turnaround time and cost. Lastly, the most important one, KYC checks must offer a great customer experience through seamless and quick onboarding in real-time. These days, organizations need a KYC solution that can facilitate updating and maintaining KYC information on an ongoing basis and provide customers with easy to access services remotely.
Optimised Procedures to Balance Security and Customer Experience
Most of the KYC solutions are designed to pass regulatory scrutiny instead of meeting customer expectations. The complex checks and extended workflows in place often add friction to the customer journey enforcing them to abandon the process midway. According to the research by Microsoft, 47% of the customers have decided to switch to a different brand due to poor customer experience, over the last year. This is an alarming situation for the businesses thriving hard to survive in the competitive world.
The need to come up with an optimized solution that can perfectly balance security and customer experience is vital. The key challenge is to adopt a KYC process that doesn't follow a simple check-box exercise, but it needs to be logical, concise, and judgmental as well. Modern KYC solutions leverage advanced artificial intelligence technology that can efficiently verify a user's identity in real-time while enhancing customer experience.
With AI-powered checks in place, identity verification services serve as a line of defense against online frauds including identity theft, account takeover, and other financial crimes such as money laundering and terrorism financing. These intelligent checks automatically detect stolen and forged entities in real-time providing ultimate fraud protection to businesses. Moreover, the digital IDV workflow is quite simple and convenient that merely takes a few seconds for customers to enhance their user journey.
Key Takeaways
(KYC) is obligatory for financial institutions to combat digital frauds and financial crimes. But over the past few years, technology has been continuously evolving that calls for more efficient and intelligent methods to verify user identity. Digital KYC solutions are redefining the user verification landscape. They are not only more secure and reliable but also offer enhanced customer experience to users, ultimately optimizing the conversion rates.