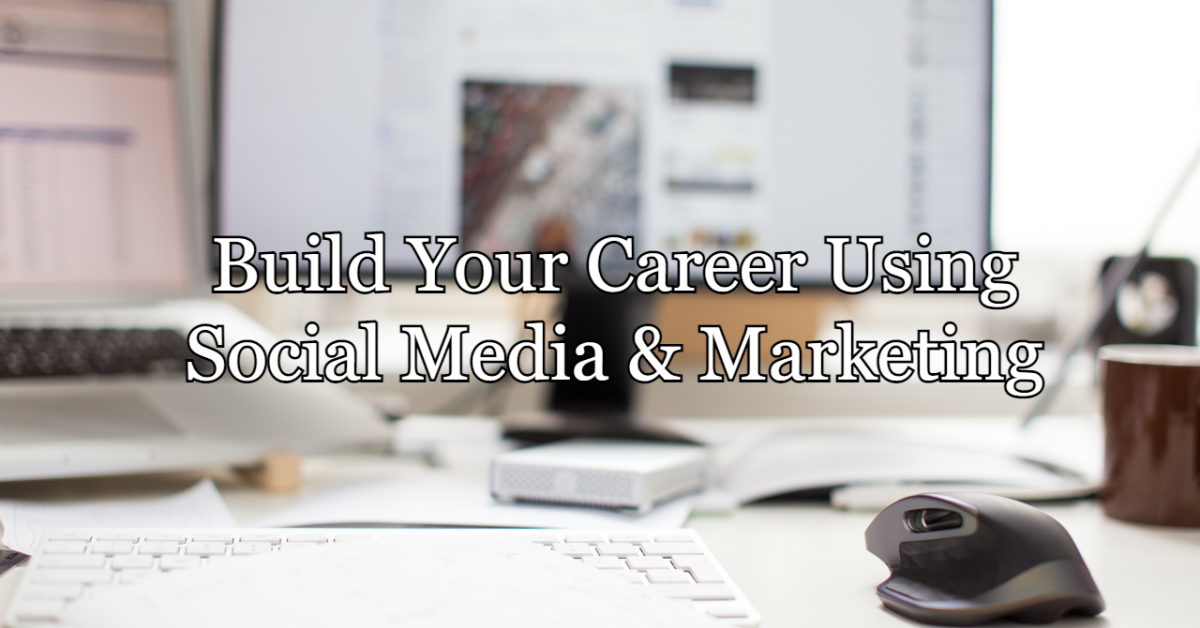 Social media has completely changed the way people conduct business and even how people progress through their careers. In the past, career progression was almost solely up to whether you could get a promotion and if you could open up a business on your own. With the Internet, you can grow and build an audience that allows you to make a brand out of yourself.
Having the attention of others in this increasingly attention-deficit world is one of the most valuable commodities that anyone could have. It takes a lot of time, effort, and energy, but with a thriving community and engaged following, you can use them to further your own goals. You can work freelance, you can become a success coach, and you can use your audience to win you your next job opportunity.
Having an audience on your website and social profiles means you have options that many simply don't. You are an asset beyond what you bring to the table in terms of skills. With a large following, you can get better job offers, make pitches, and even take your work freelance and become a business-owning professional.
This is particularly important when the job you want and love is competitive. Journalism, for example, is highly competitive, and you can do a lot to push your career forward if you also have a thriving digital presence. Have an audience that will read or watch your work, and you will have more publications interested in publishing you.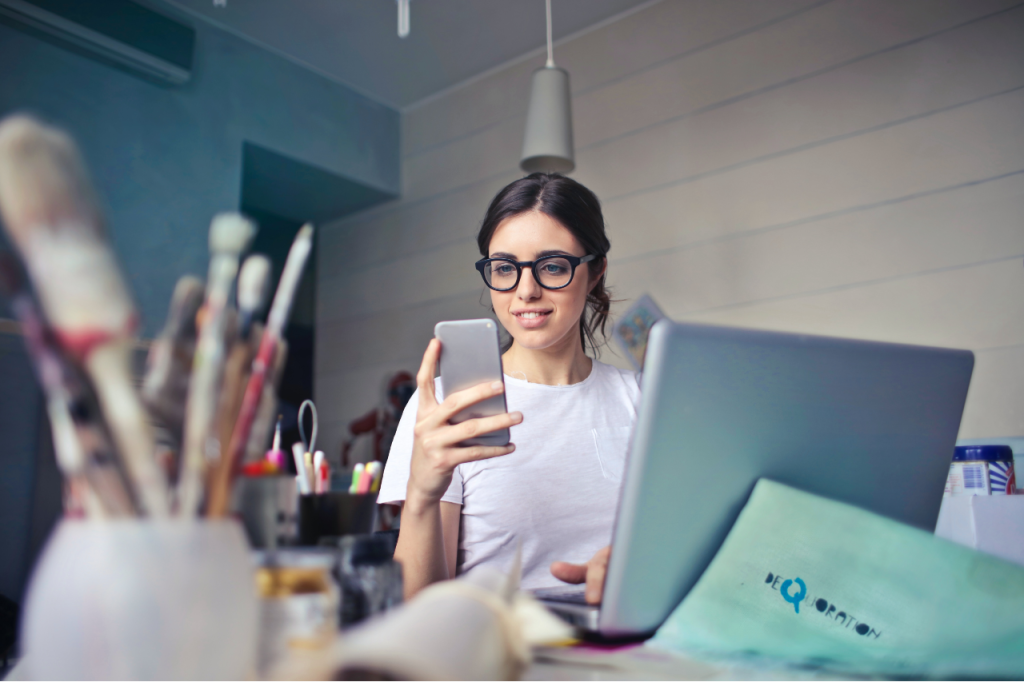 Not only can a social media presence give you job offers, but it can also open doors. Take that journalism example. If you are a sports journalist with a very large following, you may find it far easier to secure interviews and find sources than if you were a fairly regularly published staff writer.
Having a large following on social media and online makes you into something of a celebrity, and that celebrity status can be used towards your career in many ways. Before you can get to utilizing your celebrity status, however, you need to first work on building up your personal brand.
1. Define Who You Are
One of the best ways to get started with using social media for your personal brand is to define who you are. The good news is that if your goal is to use your social media presence for your career, your niche will be fairly easy to narrow down.

If you want to become a sports journalist, for example, your niche will be in sports journalism. You can narrow it down further and use your current situation to your benefit as well.
For example, if you are currently completing a top Sports Journalism Masters, then you can showcase your work and grow alongside your social media accounts. This is a particularly useful way to get more out of your coursework and make what you learn more engaging.
If you go on an internship, document it. If you enter a competition, document it.
2. Finding Your Marketing Style
You will need to play around with different marketing strategies to find the one that works with your specific journey. To help you get started, pay attention to what is trending within your niche. The sounds being used, the tropes, and more can all help you practice and find your own unique voice.
Starting your personal brand during your masters is a really interesting way to frame your niche. Not only that but you will be guided through the top issues of the day, giving you very topical points that you can use to grow your audience and really build a voice in the industry.
3. Focus on Only a Few Social Media Platforms
Every social media platform needs to have its own strategy in order for you to see the biggest results. The platforms that are right for you will depend entirely on your career and ambitions. A sports journalist might not have a lot of use with Pinterest, for example, unless they are a photojournalist and want to get the photos that have been published circulating more widely.
For sports journalists, Twitter, Instagram, and even TikTok might be a better fit for short-form content. For artists, the more visual-first platforms like Instagram, Pinterest, and TikTok would be preferred.
The worst thing that you can do is stretch yourself too thin. Aim to have a maximum of three platforms that you regularly use and update. If this is too much to manage properly, however, then cut that back to two, or even one.
There are social media tools out there that can make it much easier to manage your following, interactions, and engagement.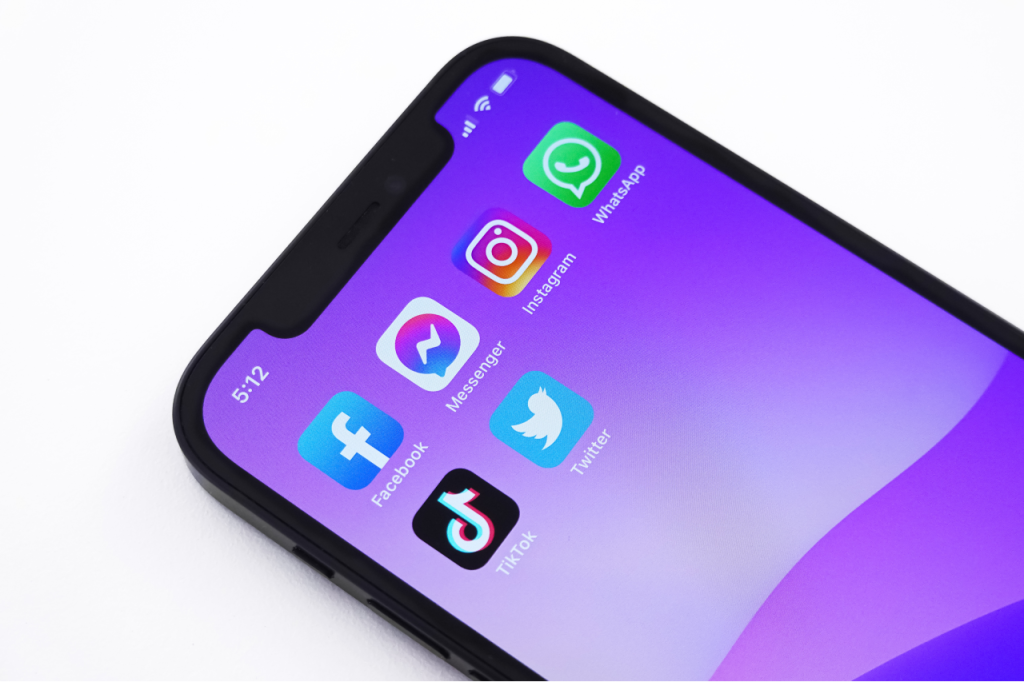 4. Direct Traffic to a Website
You need your followers to move beyond that social media account and go directly to the pages you want them to see. Your website could be your own personal website where they can find all the articles you have published, for example, or it could be your YouTube page.
Think of your website as your home office. You want everyone to visit, see, and engage with what your business has to offer. For that to happen, they need to go from social media to that home base.
Your home base could be anything, and what page you use as your home page will depend on your career and what you do. If you primarily write content, then have a website as a journalist. If you create videos, YouTube is a great alternative. If you are a photojournalist, then having either your own website or a professional page on a portfolio website can be a good idea.
As social media accounts only allow you to have one link, you will need to use a third-party service if you want to send your followers to other links. If you want them to be able to read up on everything you publish using a service that allows you to link the articles or videos directly to a copy of your Instagram profile, for example, it is possible.
Otherwise, you can have a visually-appealing drop-down list that works as a simple directory. This way, you can send your followers to all the online destinations you want them to go with ease.
Don't forget to use the on-platform link tools as well. Instagram now allows every account the ability to attach a link to their stories so that you can immediately send followers to the web page right from the app. You can also tag products if you have any by linking a business Facebook account to your store and then to your Instagram profile.
These are all tools designed to make it more useful for professionals and business owners to connect and engage with their audiences. Understand what tools are available on the platforms you use, and then commit to the effort of maximizing their use.
5. Monetize Your Website
A high social media following and great engagement can really open doors, but that shouldn't be the only benefit you are getting out of your efforts. You should also monetize your efforts by installing passive income streams. Passive income streams mean that you earn money again and again once you have finished doing the project.
However, before you worry about that, you should first set up a Patreon. Patreon is a system that allows content creators to offer premium content or services to those that pay a subscription for them. Have multiple different tiers to encourage higher donations per month, simply for the same content you already have.
Patreon is designed to help fans support content creators and to keep the content coming. It is easy to set up and can help you start earning a consistent income from your fans from day one.
You will also want to consider other ways that you can monetize. You can partner with brands with sponsored posts, for example. You can also create merchandise that you sell directly.
How you monetize will depend on what you do. A sports journalist will find that Patreon and non-sports-related advertising can be a great way to keep their integrity while being paid for the additional work they put into their blog and social media accounts.
You may need to negotiate a deal with the publications and those you work with to ensure that you get the best possible deal for yourself and your fans.
It would help if you also looked into developing longer-term monetization projects as well. You can create a digital course or workshop to help others interested in becoming sports journalist and sell that course directly. As it is a digital workshop, most of the work will already be done; you would only really need to be available to respond to some questions from your course attendees and students when they get in touch with you.
If your work is visual, then you can sell prints, and have those images printed on t-shirts, mugs, and so on.
There are many ways to expand what you do and increase your profits and income at the same time. As it can become difficult to manage your accounts, especially when it comes to paying taxes, it is recommended that you use a bookkeeping service and even consider hiring an accountant to help you properly file your taxes and get the most back.
6.   Use Your Audience to Gain Professional Opportunities
Just because you have a large audience does not mean that people will flock to you. It is important that your audience is interested in your niche. For example, if you have a thriving meme account, it will be hard to use that audience towards getting job opportunities in journalism.
Similarly, many accounts and brands online with a high following are not often interested in extra professional work. If you have brands that you want to work with, interview, or publications you want to have your work published on, then don't wait for them to come to you – you need to go to them.
Your social presence is a boon, but it is not going to be enough. You need to create winning pitches when it comes to getting the work or project you want. Identifying the best candidates in advance will show them that they specifically mean something to you, and that you are serious about your intentions.
This works for all types of professional development. It works when you are on the job market; it works to get clients; it works to get your work published. It even works when it comes to getting work done itself. If you are a sports journalist, you can use your audience and online reputation to secure more direct interviews with teams or sportspeople.
7. Regularly Review and Improve Your Reputation
Always keep an eye out on your reputation and work to adjust it so that it works in your favor. Having a big audience is great, but if the people you want to work for look down on that audience or on you and your work, you will still have a hard time getting the results that you want.
PR and reputation management is a key part of every business' strategy, and therefore it needs to also be a part of your strategy. Monitor mentions of your name, use analytics, and work on improving your own reputation by getting your work published, your views published, and your name published so that employers, clients, leads, and publications can Google you and find a positive reputation.  
8. Know You Will Be Working for Yourself
When you have an audience, you will find that working for yourself as an independent contractor or as a freelancer is going to pay you more than working on staff. There are exceptions, of course. If you manage to get a high paying position in an executive position, the prestige, wage, and influence will often far outweigh your individual platform.
Always look at the pros and cons of each job you take on, especially as you grow your platform. This is how you will continue to make better choices for your career and how you can open doors of opportunity that you could only dream about before.