YouTube
How To Download Black YouTube Logo PNG For iOS Application
The Black YouTube logo is widely used by many YouTubers who like to use things in black. It is their love and attraction towards black, you can also put a black icon, on the YouTube application logo. YouTube is the world's largest online video streaming platform across the globe. It allows users to upload their video content to entertain or educate people. Users can also earn from their videos after getting four-thousand-hour watch time on their videos and one thousand subscribers in one year. YouTube promotes different ideologies and thinking ways into our minds to enhance our knowledge and to adopt wise strategies.
Where You Can Change Your Application Icon
You can change your mobile application icon on iOS 14 version devices. On an android device, you can't change the original icon of any application according to your own will, you can change the logos by applying multiple themes and wallpapers. If you want to change your iOS device icon, this article is going to be very informative for you.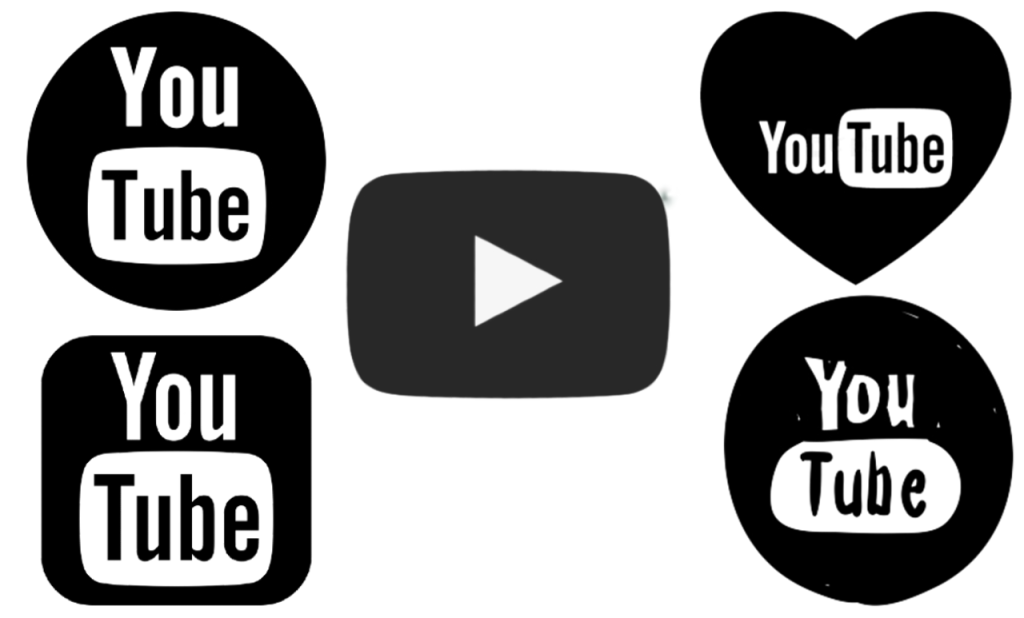 You can download YouTube black iOS icon from these sources:
Download black YouTube logo from Clipart Library:
Clipart library is a group of many PNG and graphic elements which can be used for a design or for an application icon. YouTube black logo set is also available on clipart, where you can select your favorite logo to use. You can download any image of the logo on the clipart in a freemium way. The website doesn't require any kind of registration or data to download the image.
Download from here: http://clipart-library.com/free/black-youtube-logo-png.html
Download black YouTube logo from Kindpng:
Kindpng is another internet-free PNG logo image website where you can get millions of free logos and transparent images which are ready to download without any delay. The logo images on this site are uploaded by millions of designers and users. If you want a high-quality black YouTube logo with free transparent background, then go through this site and pick up the opportunity. You can download unlimited images without registering on the platform.
Download from here: https://www.kindpng.com/free/youtube-logo-black/
Download black YouTube logo from FreeiconsPNG:
Free icons PNG also provides some free PNG and icons to download, the ratio of YouTube icons is low on this website but they are in HD quality. If you want to download the good quality black YouTube logo image the go through this website and download the icon images without spending a single penny.
Download from here: https://www.freeiconspng.com/images/youtube-logo-png
Download black YouTube logo from Pinterest:
Pinterest is also one of the best ways to get a black YouTube logo for your iOS application. Many designers from different parts of the world use to share their photos and ideas with others to get an appreciation of their work. Multiple black YouTube icons are listed on the site to choose from. You can download the icons just by signing up to the site.
Download from here: https://www.pinterest.com/search/pins/?q=black%20youtube%20logo
Download black YouTube logo from PNGtree:
Last but not least, the way to download the black YouTube logo is PNGtree. The site contains plenty of icons and images, to use as wallpaper or app icons. You have to register on the site and sometimes to pay for downloading the logo image.
Download from here: https://pngtree.com/so/black-youtube
Moreover, you can also create or design your own black logo for YouTube on Adobe Photoshop or Canva easily according to your own interest and choice.
Conclusion
You can download the black YouTube logo by using these sites easily. In this article, we have concluded the top five sites from where you can get a black logo for your YouTube application on iOS. Using a black logo will make your application unique from others applications.