Software
10 Best Photo Editors for Product Photography in 2024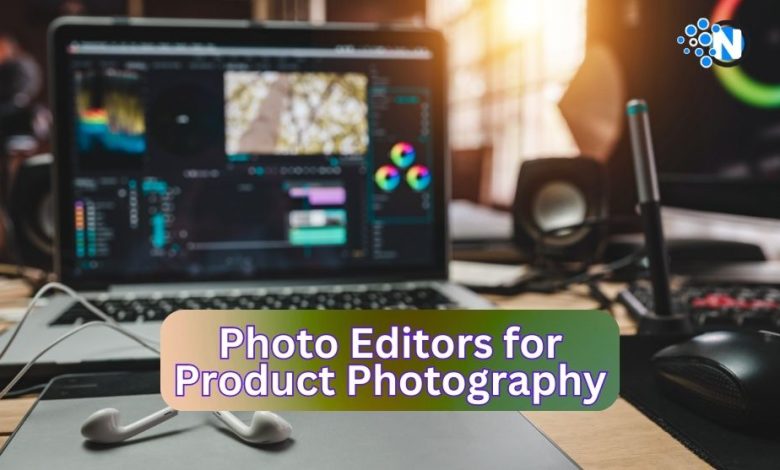 Product photography has become essential for brands to showcase their products online more effectively, in today's highly competitive digital market. High-quality images can make a huge difference in attracting customers and driving sales. The right photo editing software is crucial in enhancing your product photos and making them stand out in crowded online spaces.
This blog post will discuss some of the best photo editors to help take your product photography to the next level.
Importance of Photo Editors for Product Photography
High-quality images are important in showcasing a brand's products and influencing customer purchase decisions. With the rise of online shopping and social media, visually appealing images help attract potential buyers and make a lasting impression. Photo editors enable photographers and businesses to enhance their images, correct imperfections, and create a consistent visual style across their product range. Advanced editing tools improve image quality and help create product mockups and design promotional materials.
10 Best Photo Editors for Product Photography
Now, let's get to the good stuff. Here are the top 10 photo editors you need to know about in 2024.
1. Adobe Lightroom

Adobe Lightroom is a professional photo editing software offering comprehensive tools for optimizing and organizing images. Its user-friendly interface and cloud-based storage make it an ideal choice for both beginners and seasoned photographers.
Key Features:
Advanced color correction and toning tools
Presets for quick and easy editing
Seamless integration with Adobe Photoshop for more complex edits
Mobile app for editing on-the-go
2. Adobe Photoshop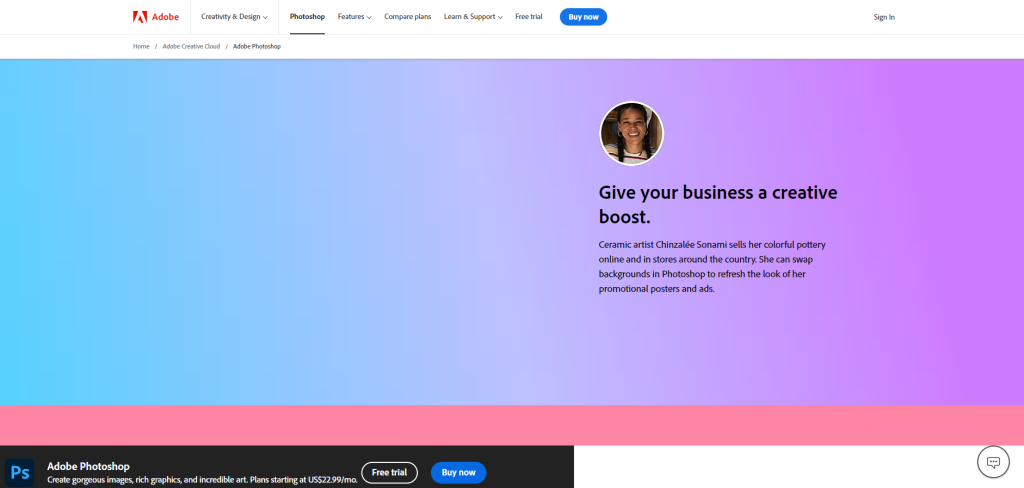 Adobe Photoshop is the industry standard for photo editing and offers many tools to enhance your product images. This powerful software provides unparalleled control over every aspect of your image, making it ideal for professionals and serious hobbyists.
Key Features:
Extensive selection of retouching tools
Advanced layer management for non-destructive editing
Customizable workspace for optimal workflow
3D design capabilities for product mockups
3. Canva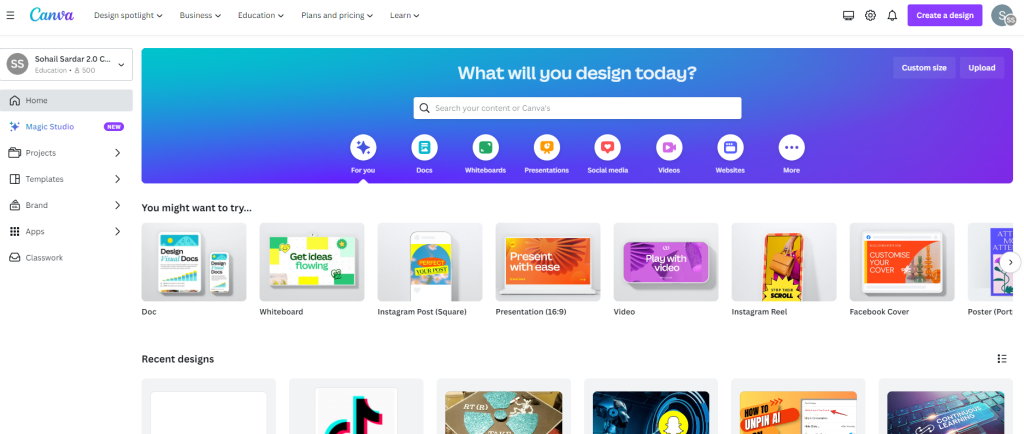 Canva is an easy-to-use online graphic design and photo editing platform perfect for creating product images for social media and marketing materials. While it may not offer the advanced editing tools found in other software on this list, Canva's simplicity and range of pre-designed templates make it an excellent choice for those looking for a quick and efficient solution.
Key Features:
Drag-and-drop interface for easy design creation
Thousands of customizable templates and design elements
Basic photo editing tools, such as cropping, filters, and adjustments
Collaboration features for working with teams on design projects
4. GIMP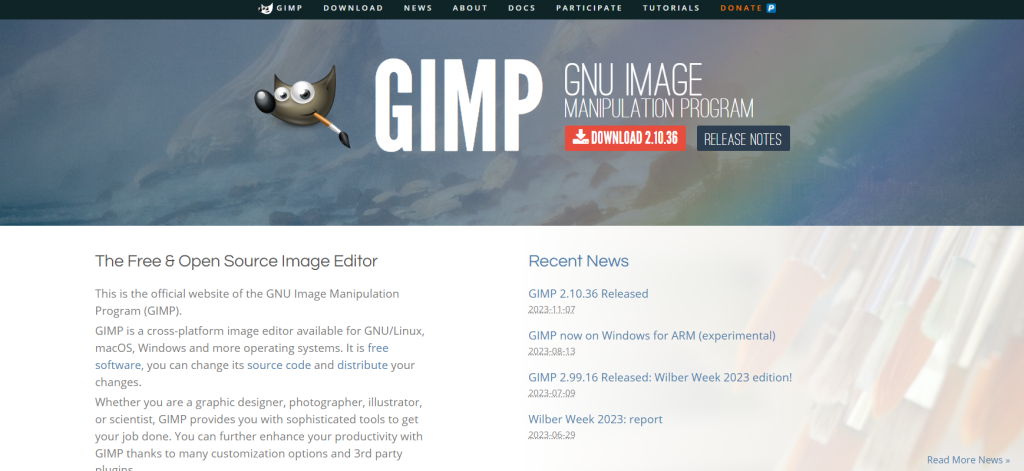 GIMP (GNU Image Manipulation Program) is a free, open-source photo editing software that offers a wide range of tools and features similar to Adobe Photoshop. Its customizable interface and extensive plugin support make GIMP a versatile option for product photographers on a budget.
Key Features:
Layer-based editing for non-destructive adjustments
Advanced selection and masking tools
Extensive plugin support for expanded functionality
Customizable brushes and patterns for creative edits
5. Luminar AI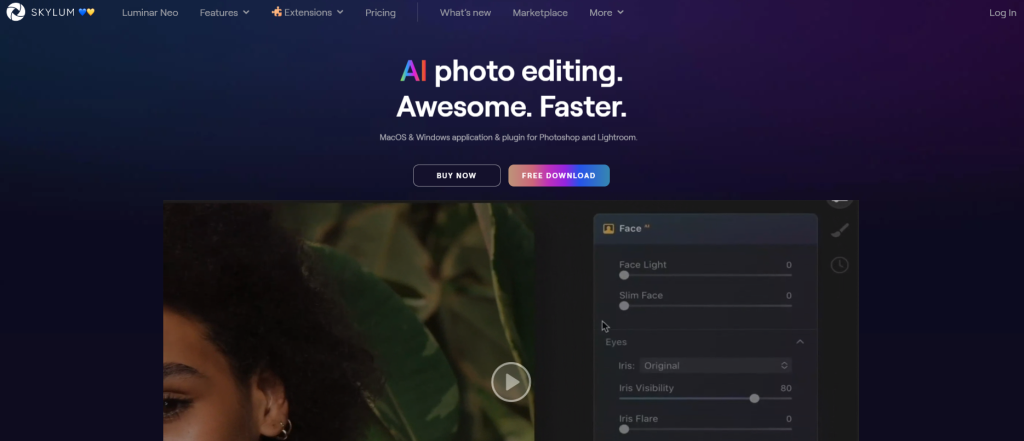 Luminar AI is a unique photo editor that uses artificial intelligence to automate many aspects of the editing process. It is an excellent option for those who want to save time on photo editing without sacrificing quality. Luminar AI offers a range of AI-powered tools to enhance your product images quickly and easily.
Key Features:
AI-powered sky replacement for perfect product backdrops
AI structure for enhancing details without over-processing
AI portrait tools for improving images of models wearing products
Customizable templates for consistent editing styles
6. Affinity Photo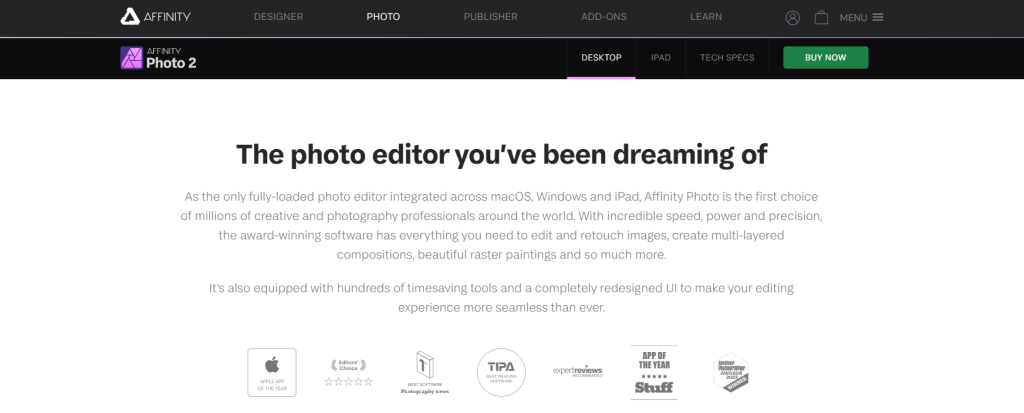 Affinity Photo is a powerful and affordable alternative to Adobe Photoshop, offering many of the same features and tools. It is a non-subscription-based software, making it an attractive option for those who prefer a one-time purchase.
Key Features:
Comprehensive retouching tools
RAW image processing
HDR merge and tone mapping
Focus stacking for increased depth of field in product images
7. Capture One

Capture One is a professional image editing software that has gained popularity among product photographers for its advanced tethering capabilities and robust RAW image processing. Designed primarily for studio photographers, Capture One offers a range of features that can help elevate your product images.
Key Features:
Customizable interface for an efficient workflow
Advanced color management tools
Tethered shooting for real-time image adjustments
Lens correction and keystone adjustments for precise image control
8. DxO PhotoLab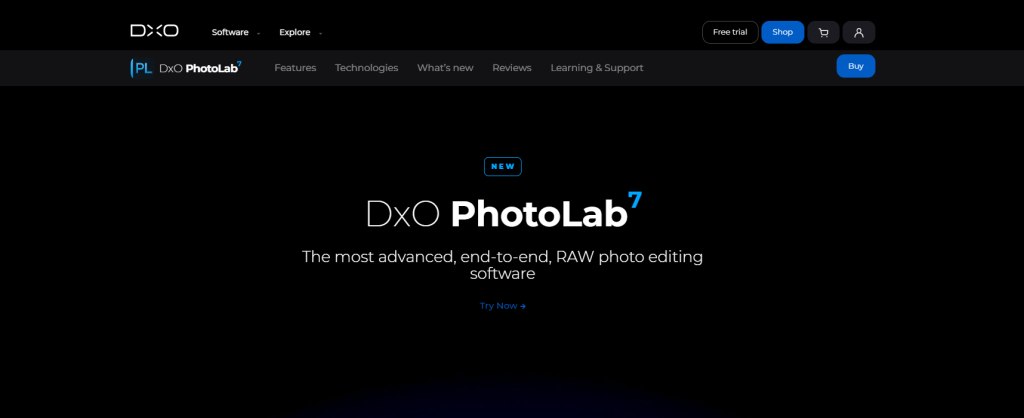 DxO PhotoLab is a high-quality photo editing software known for its advanced lens and camera corrections. With its unique DxO Optics Modules, PhotoLab automatically corrects for lens distortions, chromatic aberrations, and other optical flaws, ensuring your product images look their best.
Key Features:
DxO Optics Modules for automatic lens and camera corrections
Advanced RAW processing and noise reduction
Local adjustment tools for precise image control
U Point technology for selective edits without masking
9. Pixelmator Pro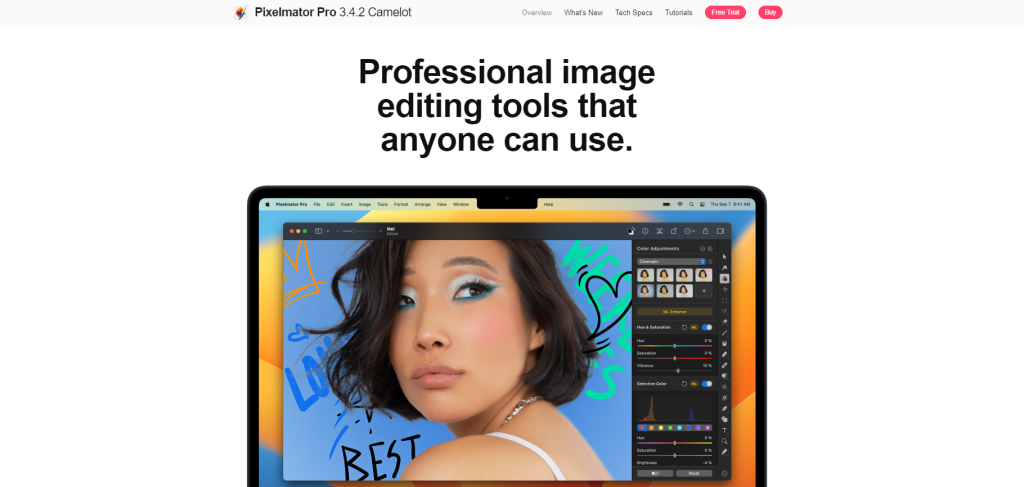 Pixelmator Pro is a high-quality and affordable photo editor designed specifically for Mac users. This tool offers an intuitive and efficient editing experience with its sleek, single-window interface and machine-learning-enhanced tools. This helps brands and marketers edit product images creatively in the best way possible.
Key Features:
Non-destructive layer-based editing
Advanced color adjustments and blending modes
ML Super Resolution for enhancing image quality
Vector tools for creating product graphics and logos
10. ON1 Photo RAW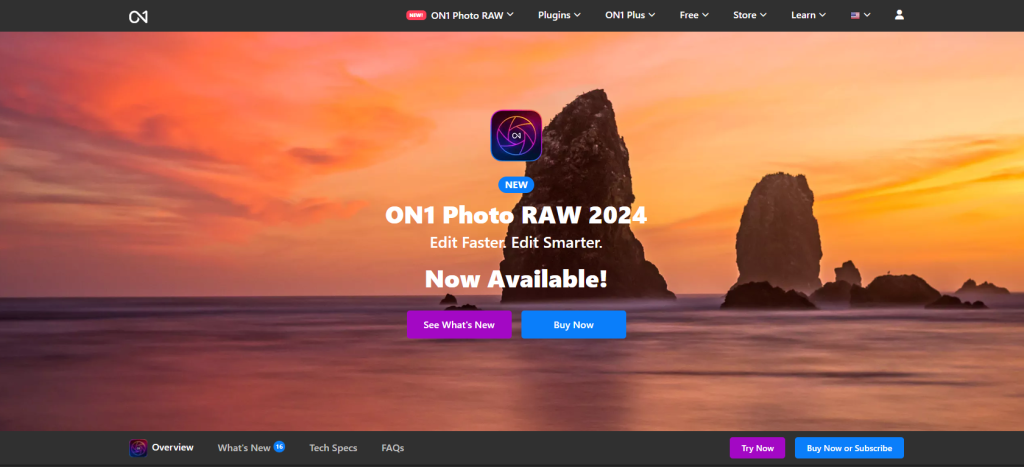 ON1 Photo RAW is one of the best photo editors that combines the flexibility of a non-destructive workflow with advanced RAW processing capabilities. Designed for both beginners and professionals, ON1 Photo RAW offers a range of tools to help you create stunning product images.
Key Features:
Advanced RAW processing and noise reduction
Non-destructive layers and masking tools
HDR and panoramic stitching for product backdrops
Focus stacking for increased depth of field in product images
Conclusion
Choosing the right photo editing solution can make a difference in the quality of your product images. Whether you're a professional photographer or a business owner looking to improve your online presence, investing in the right tools can help you create eye-catching images that drive sales and elevate your brand. The best photo editor for you will depend on your skill level, specific needs, and personal preferences. You can find the perfect software to take your product photography to the next level by exploring the options listed in this blog post.