Microsoft
Best Microsoft Project Alternatives & Competitors
Microsoft Project is regarded as one of the best project management programs available, helping project managers create plans, allocate staff, monitor progress, prepare budgets, and analyse workloads.
Though Microsoft Project remains popular, there are a plethora of Microsoft Project alternatives that provide incredible features and excellent functionality. That is why we have compiled a list of five fantastic programs that are worthy of being referred to be Microsoft Project alternatives. But before we start, let us understand the need for alternatives.
MS Project is a robust software that includes all of the capabilities you'll need for project management. However, it is not suitable for everyone. The following are three major reasons why you should consider an alternative to MS Project:
Collaboration obstacles
The epidemic of 2020 has altered the way we work. Even after the pandemic, almost 250 percent more individuals will work full-time from home.
Typically, Microsoft Project has been a desktop program. As a result, it struggles to work with scattered teams. Furthermore, desktop apps make teamwork and task management difficult.
Complexity
MS Project's features make it effective, but they also make it complicated. It includes all of the following features:
Preparation, budgeting, and planning
Management of resources
Management of portfolios
Communication & collaboration
Reporting
Nevertheless, not every staff member needs all of these functions. Therefore, while MS Project is excellent for top executives, it is not yet appropriate for the full team.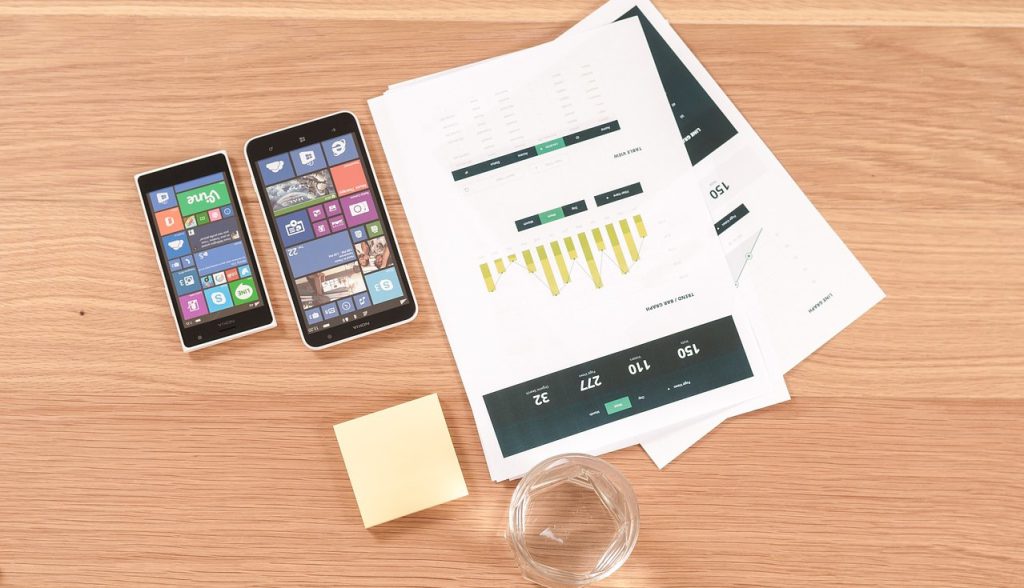 Let's look at potential MS Project alternatives now that you know the reasons why to look for alternatives.
GanttPRO
GanttPRO is a powerful project management application that uses Gantt charts as its foundation. If you look for GanttPRO reviews, you'll discover that many people consider it to be the greatest Microsoft Project alternative. Task management, progress monitoring, budget and time management, teamworking, portfolio management, and other project management functions are included in the platform.
Why is GanttPRO such a good MS Project alternative?
GanttPRO offers an easy-to-use interface that requires little training. In contrast to MS Project, this is unquestionably a game-changer. Furthermore, unlike Microsoft Project, team cooperation is a snap with this Gantt chart creator. The pricing appears to be considerably more appealing. There are also iOS and Android applications available. GanttPRO starts from $7.99 for the basic plan while the business plan costs around $19.99 per month per user. GanttPRO is rated 4.8 out of 5 stars (according to G2).
ProofHub
ProofHub is an all-in-one project management solution with a plethora of useful features. This MS Project alternative combines everything together in one spot, from your teammates to clients to tasks. You can define tasks on ProofHub, assign them to different teammates, and monitor project progress. You may quickly and simply assess and share comments using its fantastic marking features.
Why is ProofHub such a good MS Project alternative?
Gantt charts, online chats, annotations, reports, and more are just a few of the tools available in ProofHub. These capabilities allow you to remain in control of your projects and work with your colleagues and collaborators in a seamless manner. It's also offered as a mobile app for iOS and Android. Pricing for ProofHub starts at flat pricing of $45 and extends to $89 for the ultimate plan. PrrofHub is rated 4.5 out of 5 stars.
Read More:
Teamwork Projects
As the name implies, the program was created to facilitate cooperation and teamwork between team members. Teamwork Projects, world-class project management, and workflow solution that helps you get organised and get things done is a great MS Project alternative. You may use it to establish project tasks, delegate them to individuals, and track their progress.
Why is Teamwork Projects such a good alternative for MS Project?
Task listings, timesheets, file submissions, and messaging are the core aspects of Teamwork. It also has high-level security, as well as interoperability with Web, Windows, Android, and iOS devices. Prices for Teamwork Projects start at $10 per user per month for the Deliver plan, while the Grow plan starts at $18 per user per month. There is also an enterprise edition called the Scale plan. The pricing for this plan is given out only after inquiries. Teamwork projects are rated 4.4 stars out of 5, making it a terrific MS project alternative.
Scoro
Scoro is an end-to-end business planning solution for entrepreneurs and creative services that helps them simplify their work and minimize tedious duties. Its key capabilities as a Microsoft alternative are task planning, billing, timesheets, and project management. In this cloud-based program, you can also create tasks, link them to clients, and assign different access levels to the users.
Why is Scoro such a good MS Project alternative?
Scoro's budgeting and invoicing features are well-known. Its flexibility to manage and sync several calendars in one UI will help you stay organised at work. It's also simple to link with programmes like MailChimp, Onedrive, Outlook, and others. Pricing is more expensive for Scoro with plans starting at €19 per user per month for the Essential plan while the Pro plan can cost €49 per user per month. Scoro also offers an enterprise plan called Ultimate for which pricings are only given out after enquiry. Scoro scores a hefty 4.5 stars out of 5 making it an excellent choice for users looking for a great alternative to MS Projects if they are willing to pay extra for the additional features Scoro has on offer.
Basecamp
Basecamp is an excellent Microsoft Project alternative since it can be utilised by small businesses, huge corporations, and freelancers alike. Basecamp is used by people with various jobs, duties, and goals to collaborate around a shared aim of completing a project.
What makes Basecamp such a good MS Project alternative?
Dynamic Gantt charts, reoccurring tasks, a calendar, project templates, and scheduling options set Basecamp apart from other MS Project competitors. Windows, Android, iPhone/iPad, and Mac are all supported by Basecamp using its robust online and desktop applications. Pricing for Basecamp makes it appealing for bigger teams as the Basecamp offers a single plan that costs $99 per month without any limitations on the number of users. Basecamp is one of the most robust professional tools and rated 4.1 out of 5 stars.
How to choose the best MS Project alternative from the list?
We've gone over five potential Microsoft Project alternatives thus far. Each of the solutions listed above has its own set of advantages and disadvantages.
So, how do you pick the best project management solution for your needs?
Here's how to do it:
If you are a one-person team with a simple requirement for team collaboration, you can use the free Teamwork projects plans or the GanttPRO basic plan.
If team collaboration and other features like invoicing are vital to you, though, Scoro is a good solution. If you choose flat pricing to extend your operations, Basecamp and ProofHub are ideal alternatives to MS Project for larger software development teams.
Closing thoughts
Despite this, there is still a slew of Microsoft Project alternatives that we haven't examined, like Zoho Project, Trello, Mavenlink, Asana, Team Gantt, and so on…
MS Project is, without a doubt, the industry leader in project management software.
Many of these excellent applications, though, are eroding that reputation.
Even with some of the advantages, the disadvantages of MS Projects push people away.
There isn't an easy way for teams to cooperate efficiently, there aren't many tutorials, and it works in a blocky manner, similar to Excel project templates. This isn't the most enticing option, especially with the abundance of excellent cloud-based project management tools.
It's time to waste Microsoft Project in favour of a new, interactive project management solution when your team needs something the entire business can rely on. You'll complete more tasks and encounter fewer roadblocks.