If you're wondering about what alternatives to Microsoft platforms such as Teams, Excel, or Office are available, you've come to the right place. All the software listed below not only makes for great alternatives but is free to use, too.
It can be easy to continue to use the software that we always have done, especially where it came pre-loaded with our PC or another device. Switching can seem like a hassle we don't need. But this will surprise you at just what a big difference moving to another platform can make to your daily life. Have a look at our pick of the best Microsoft alternatives below with a view to whether they could serve you better than the software you're currently using.
Best Alternative to Microsoft Office: LibreOffice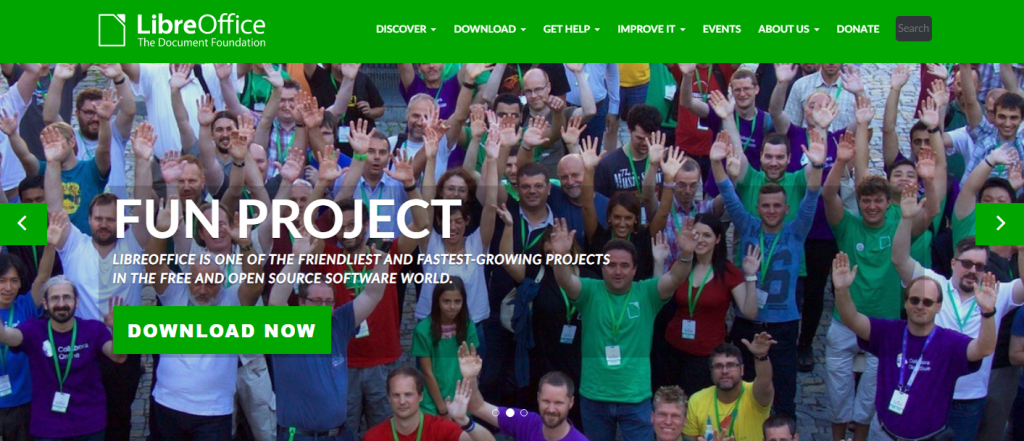 An open-source, powerful, free-to-use suite – what's not to love? LibreOffice incorporates a word processor, spreadsheet, presentation software, and more and is available in 110 languages.
And there's no need for the hassle of converting files; this suite is compatible with all Microsoft file formats. It also features a handy NotebookBar, which makes navigating around the platform a breeze.
If you're looking for Microsoft alternatives that offer plenty of templates, then LibreOffice scores well here, too. There's a huge online library of downloadable templates available, and you can also choose from a range of plug-ins to make the platform work as well as possible for your needs. These include extra language packs, advanced grammar tools, and additional accessibility options.
Best Alternative to Microsoft Teams: Spike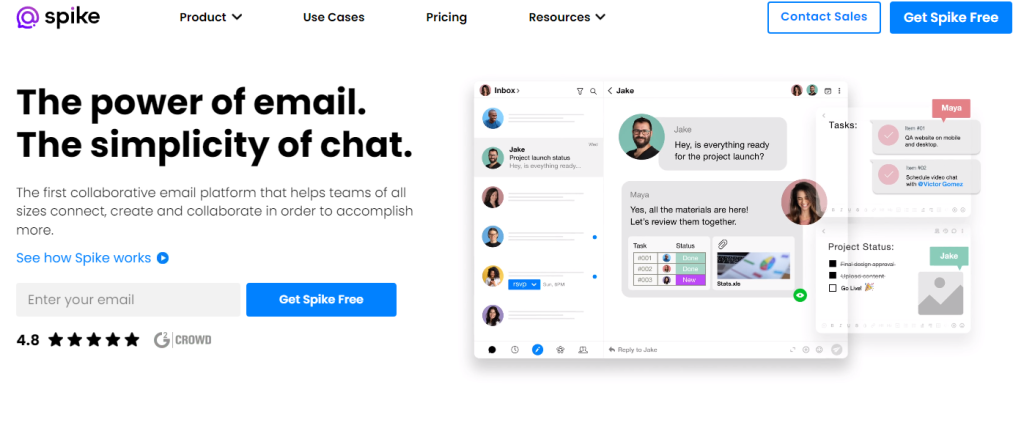 If you're looking for a Microsoft Teams alternative, then Spike could be the perfect option. The platform acts as a productivity and collaboration one-stop-shop, offering priority in boxes and a slew of tools designed to streamline workflow and help your team connect better.
Best of all, staff members can switch to video calling or conferencing in-app. So whether a couple of team members want to hop onto video for a quick chat about the progress of a project or whether you have a hybrid team and want best-in-class video conferencing provision, Spike is worth looking into.
If you'd like to find out more about Spike, head over to our blog post dedicated to the software. We share an in-depth look at how to use it and why it's a great Microsoft Teams alternative. And if you're concerned about onboarding – don't worry. Spike incorporates a familiar, intuitive interface, meaning your team can hit the ground running when it comes to using the platform without the need for lengthy training.
Best Alternative to Microsoft Excel: Google Sheets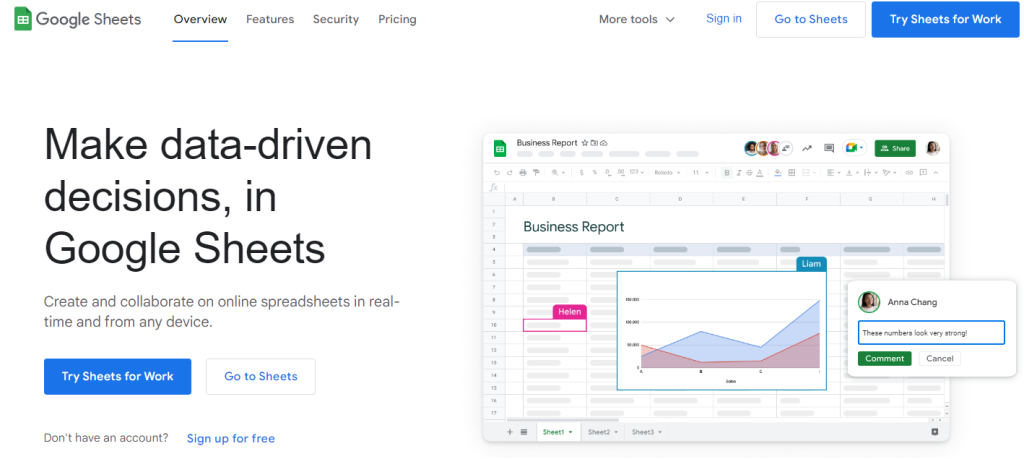 This cloud-based Excel alternative allows team members to collaborate on spreadsheets in real-time and does away with the hassle of having to figure out which version of a file is the most up-to-date. Google Sheets incorporates a built-in chat area, too, so you can discuss your project with colleagues as you go.
Google Sheets has become an extremely popular platform – rivaling Microsoft Excel itself – not least because it's free to use! It incorporates all the tools and features you need and integrates seamlessly with other Google platforms, such as Google Docs, for even greater convenience.
Pivot tables, templates, and conditional formatting are just a few of the tools that can save you time, while the customizable graphs and charts offer you the chance to visualize your data – and these elements update automatically as you make changes to each sheet.
Best Alternative to Microsoft Powerpoint: Canva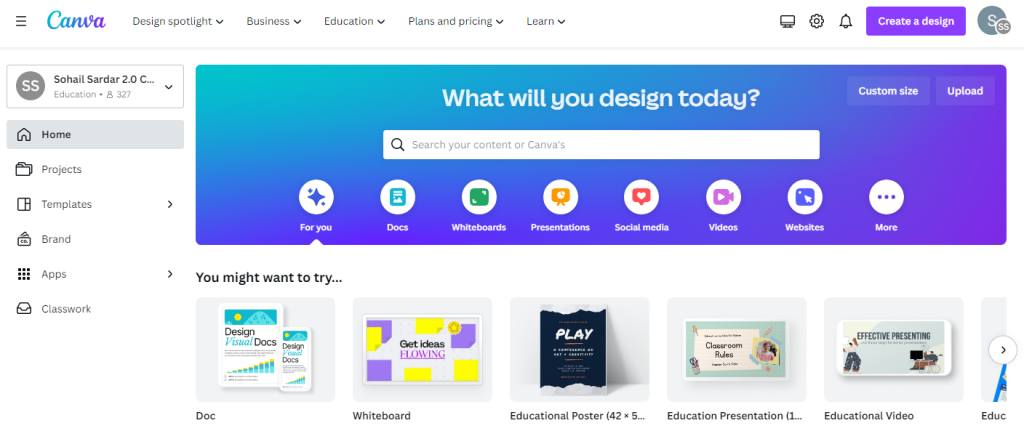 Are you in search of a free platform that provides the same features offered by Powerpoint? Look no further! Canva is our top pick for all your presentation needs. While it first gained fame as a design and photo-editing tool, its versatility now also makes it an excellent substitute for Microsoft PowerPoint.
One of the best things about this platform is its minimalistic user interface: it is extremely easy to use, and even complete beginners will quickly learn the ropes. Users can access more than 8,000 presentation templates, and creating charts and infographics is a quick and simple process.
Best Alternative to Microsoft Access: Kexi
Another open-source platform, Kexi, gives users access to a range of database tools, including queries, forms, data entry, tables, reports, and lots more. Kexi was designed to be powerful, open-standards driven, and highly portable. As such, the software can be used across a wide range of operating systems and hardware platforms, including Microsoft Office, Linux, macOS, and the GNOME desktop.
As well as offering most – if not all – of the features you'd expect from a database platform, Kexi boasts a Microsoft Access migration wizard, making switching over easy. It's also designed to make sharing files simple and allows advanced users to create their own database applications and customize the interface of the platform.
Best-in-Class Microsoft Alternatives
Microsoft may long have been seen as the standard provider of a range of office platforms and tools, but things have changed, and there is now a range of options out there – many of which may even suit you or your business better than the traditional Microsoft offerings.
The open-source design of the platforms mentioned here means you won't have to pay a dime and will benefit from ideas that keep rolling in from around the world. Why not give one or more of these solutions today a try? You'll be astonished by how much productivity and ease it can add to your daily life.
This is just the tip of the iceberg – there are plenty more Microsoft alternatives out there. With a little bit of research, you'll soon find the perfect tool for any job.
Conclusion:
The above content provides a brief overview of some of the best alternatives to Microsoft's suite of software. Each platform mentioned has a range of features and advantages that make them well-suited to different tasks, depending on your specific needs and requirements. With a little bit of exploration, you can find the perfect platform to suit your needs and make day-to-day life simpler and more efficient.