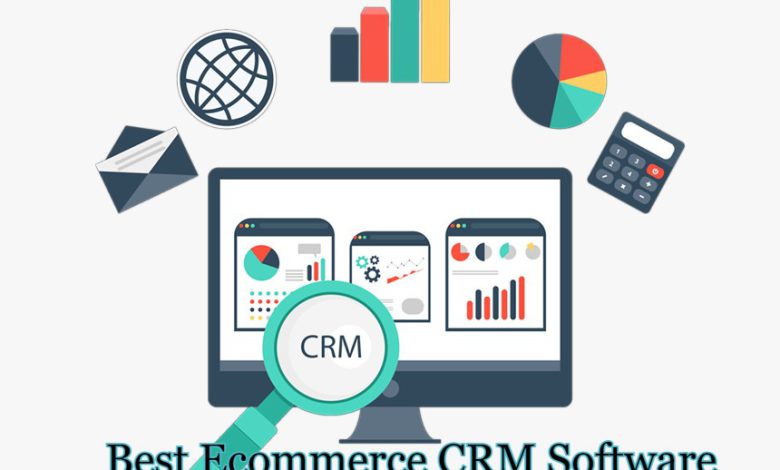 For every eCommerce business, it is very much important to keep proper track of customer details in the best way possible. Effective customer relationship management helps businesses build strong relationships with customers to gain insights into customer behavior and spending habits. This in return builds loyalty and ensures that customers are presented with what exactly they need. Once a business grows greatly, customer relationship management becomes impossible without using a professional eCommerce CRM software or ECRM.
What is eCommerce CRM software?
Ecommerce CRM (customer relationship management) software is a tool used by online businesses for managing their customer data and sales including inventory, marketing, orders, and payments, etc. A CRM solution helps you know your customers better when you are keeping a proper record of their personal details and orders. This helps brands build strong bonding with customers that drive a business to a new success level.
7 Best eCommerce CRM Software Tools on the Market
The best eCommerce CRM tool addresses all your customer relationship management needs by offering a variety of features and benefits. Below is a list of the best CRM software solutions you can use for your eCommerce business in 2022 and beyond.
1. Hubspot CRM
HubSpot CRM is one of the best customer relationship management tools available in the market. The software is designed for online brands that are centered on growth. All the customer details are available in one place which helps you build better relationships with customers and increase loyalty. HubSpot also helps you run automated marketing campaigns to put your marketing efforts on autopilot. The software comes with excellent Hubspot integration features and can easily be integrated into eCommerce solutions like Shopify, WooCommerce, and BigCommerce, etc.
Before you spend money on HubSpot CRM system, you can use a free trial to see how it works and how it can take your online business to a whole new level. However, you will need to buy its premium version to gain access to features like marketing automation and sales features.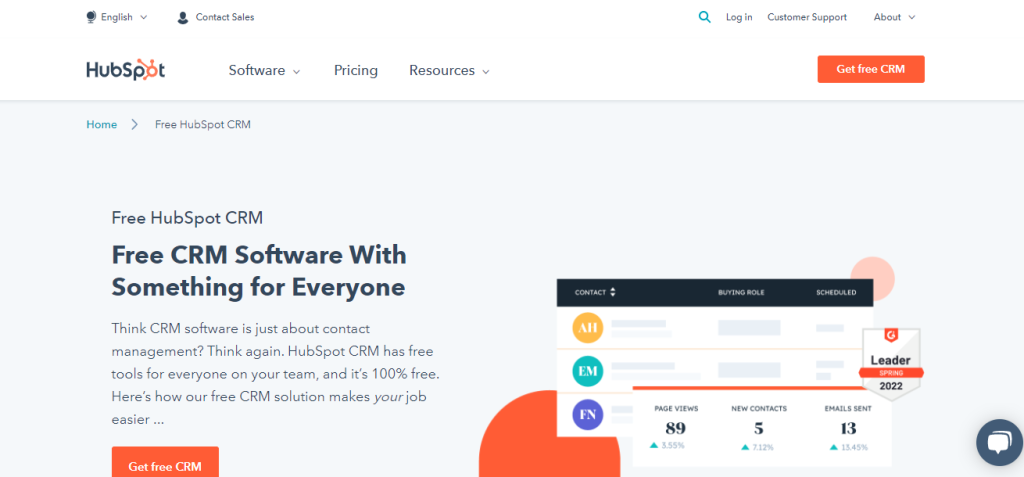 2. Salesforce Commerce Cloud
Commerce Cloud CRM is a product of Salesforce, a company that creates tools to solve a variety of business needs. It is the most popular eCommerce CRM software in the USA and around the globe as it solves problems of enterprise-level businesses who want to manage their customer information and details efficiently. Commerce Cloud is a fully equipped cloud-based eCommerce CRM that doesn't require individual installation on different devices within your company.
It helps you view the activity history of all your contacts, log telephone calls & meetings, and link to your social media profiles like LinkedIn, Facebook, and Twitter. The software is the best fit for eCommerce brands at it also lets you create email marketing campaigns, add or remove contacts from campaigns and keep a proper track of orders.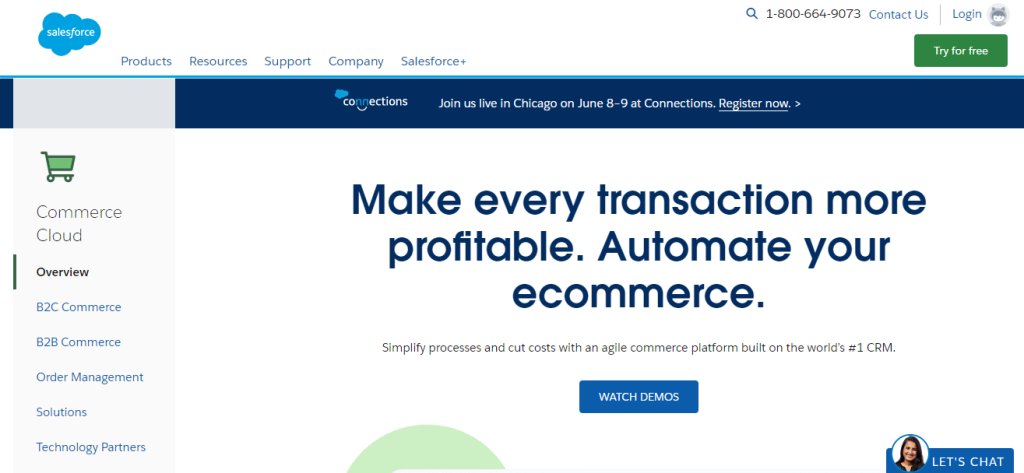 3. Zoho CRM
Zoho CRM is a great tool that helps eCommerce businesses grow revenue, manage & interact with customers more effectively and convert leads into sales. Its smart contact management features help you see how much revenue a customer brings in and which contacts are leads. It also comes with a great analytics tool that keeps track of the latest trends, future growth predictions, and performance of your sales team in different territories. Its AI-powered sales assistant allows you to quickly navigate the CRM and access required data within moments.
Zoho also tells which deals require more attention and the amount of revenue your business is about to generate upon closing a deal. Using their smart filters, you can easily sort and find the exact data and contacts your sales or marketing teams need.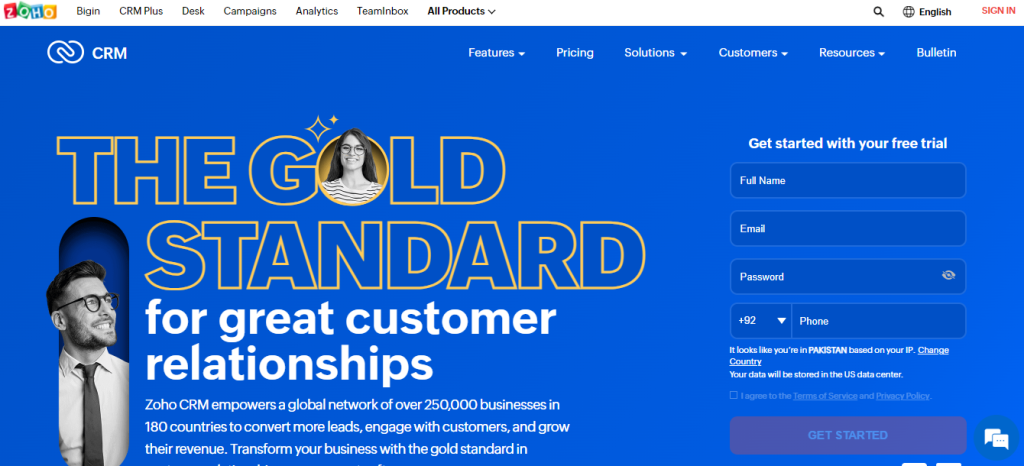 4. Freshworks / Freshsales
Freshsales is an AI-powered Ecommerce CRM software designed for SMBs. Amazing customer relationship management features of Freshsales help you record customer data, generate more leads, increase customer engagement across your POSs and convert more leads into customers. You can run AI-powered chat campaigns on your website with Freshsales to understand users' intent, put communication on autopilot and send automatic answers to customer queries.
The software also allows you to create web forms that you can place on high converting pages to generate more leads and track visitor journey to keep them engaged effectively. Furthermore, you can also have an activity timeline of your leads captured from your eCommerce website. The timeline may include online activities, conversations, appointments, and other sorts of engagement with your brand. And all you can see on one screen.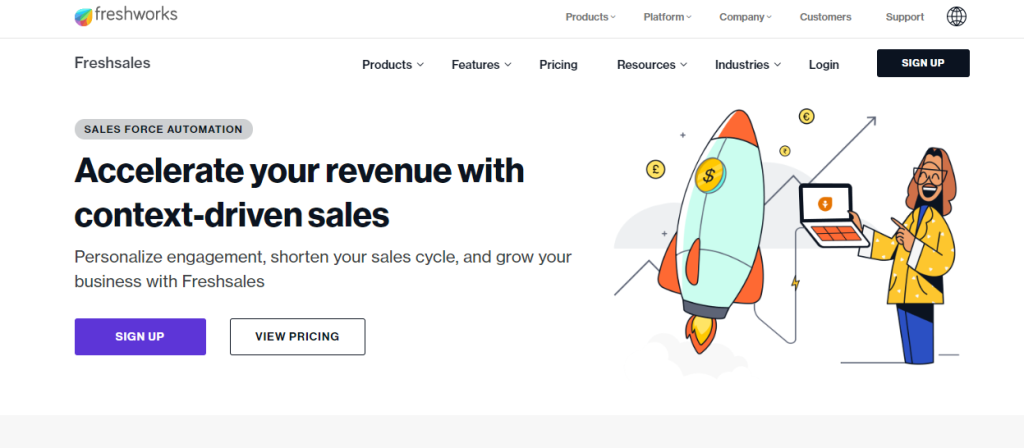 5. Pipedrive
Pipedrive is a sales-focused eCommerce CRM software designed for eCommerce teams of all sizes. More than 90000 businesses across the globe are using Pipedrive to boost online sales. An intuitive dashboard and ease of use make the software the best pick for eCommerce businesses of all sizes. The features of this eCommerce CRM tool are powerful and extensive. The features include proposals, quotes, territory management, third-party apps integration, customer segmentation, mobile access, and task management. You can get a free trial to see how it works before you spend money on a premium plan.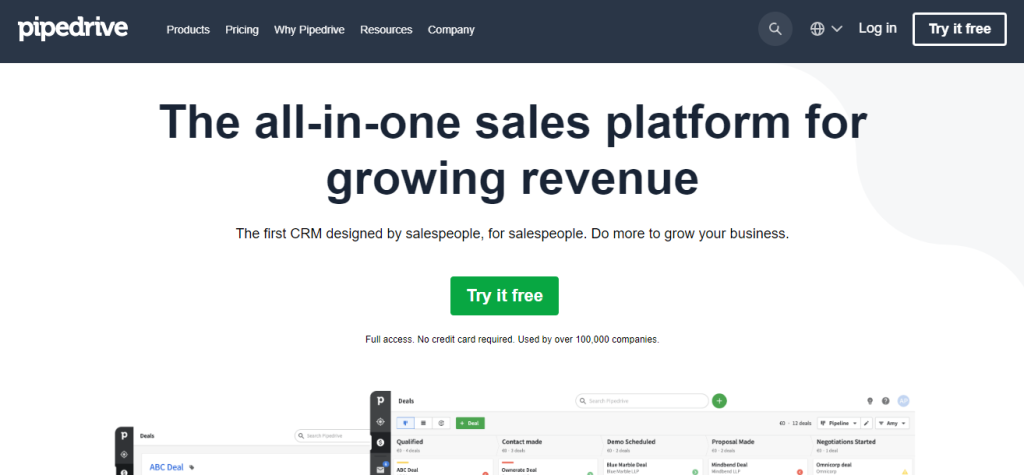 6. Copper CRM
If you are an eCommerce business looking to grow your customer base by building strong relationships with your customers, you should give Copper CRM a try. The software is designed for SMBs to record and manage a greater number of online sales. Copper can easily be integrated into eCommerce platforms, CMSs, web forms, websites, and other business productivity tools like Mailchimp, Clack and Gmail, etc. Copper comes with a free demo that helps you understand how the software works and how it can make your eCommerce business grow greatly.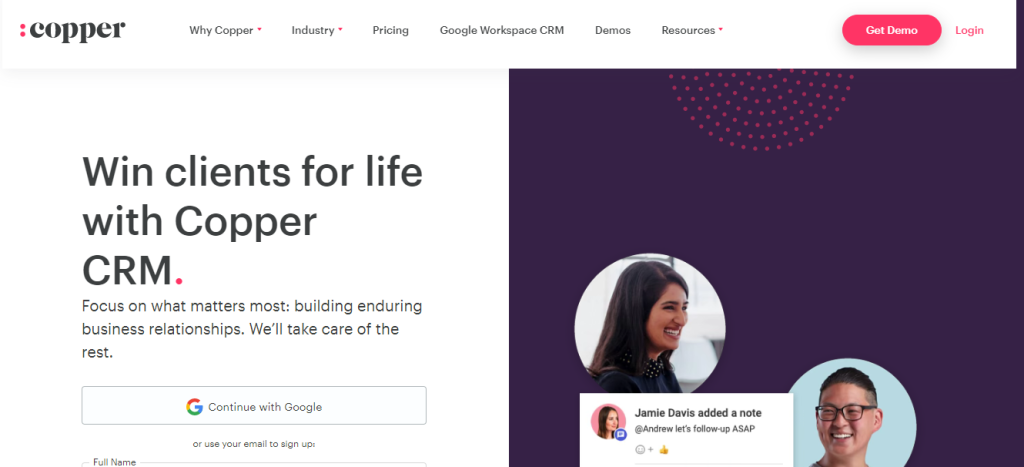 7. Capsule CRM
Since almost 15000 eCommerce businesses are using this tool, Capsule CRM is one of the best eCommerce CRM software solutions around the world. This customer relationship management tool is designed for companies with 10 to 1000 employees. Thanks to its integration features, the software can easily be integrated with popular eCommerce solutions, CMSs, and business apps like Google G suite, Mailchimp and Zapier etc. The free version of Capsule is available for beginners to help them understand how it works. You can then invest money on its paid plans as per the individual needs of your business.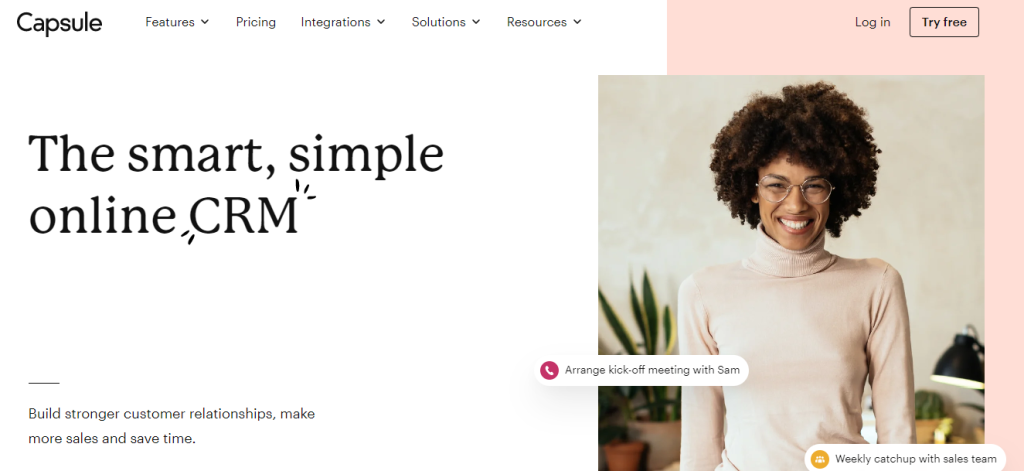 Conclusion
To determine which is the best CRM software for your eCommerce business, you should evaluate the product features, pricing, and most important ability to manage customer records of an online store. A variety of online comparison tools is also accessible over the web that can help you choose the right customer relationship management solution for the individual needs of your eCommerce business.