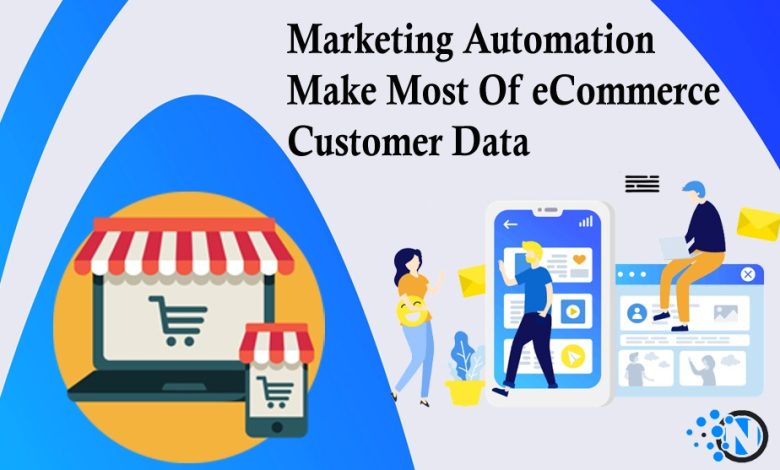 Marketing can be the make or break point for any business. However, the considerable data flow the marketing team has to deal with can also be tedious and monotonous. From gathering reports to creating personalized emails or triggering cart abandonment is something that even sounds exhausting. Analyzing every user's data point to personalize to the optimum level is pretty tough to do manually. It's a huge undertaking. You not only lose out on tons of resources but also the creativity of your team.
So, what do you think is the solution? In this day and age, technology is your friend, philosopher, and guide. It goes through piles of data, creates reports, helps the automation process, scheduling, and much more to free your cerebral faculties for much better things. More than money, it saves you the most prized asset of life: time. It does all of that with striking efficiency and accuracy as well.
So, let's look at six ways you can let marketing automation take the load off your shoulders-
What is Marketing Automation?
Marketing automation is process of utilizing software tools and technology to automate repetitive marketing tasks and activities, allowing businesses to manage their marketing efforts and improve customer engagement more efficiently. The automation can streamline tasks such as email campaigns, social media scheduling, lead nurturing, and customer segmentation, saving time and resources.
Marketing automation platforms often include features like lead scoring, behavior tracking, and analytics, enabling businesses to evaluate the effectiveness of their marketing strategies and make data-driven decisions for improvement.
Way More Efficient
Automation always helps bring up the efficiency of the team. For example, you may have many social media posts going up for a week; you can schedule and automate the process. That way, your focus can be on the strategies for your next campaign, and you can start with a brainstorming session instead of doing manual work. Not only that, but from automated reminders to thank you to random appreciation messages- you can automate all of those and create a loyal customer base with minimal effort.
Personalized Workflow
Every one of your customer's actions matters. Every click gives an added insight into your customer database. Now, if you sit and try to sort through all this data and personalize your marketing strategy, it will be a Herculean task. Every customer's need from a brand is different, so the more you add personalized touches, the better. Now you can track the real-time data, how your customers engage with your brand, and customer patterns and behavior with just a few clicks. From turning warm leads into customers to nurturing existing ones, this might help you reach the X factor your company needs. Drip is one such software that comes with website visitor tracking, lead qualification, ROI tracking, and much more. Check out Drip pricing by clicking here. 
Increasing Lead Conversion Rate
Marketing automation can help you manage your leads and convert them quite efficiently. From their activity on your website to listing them in different categories based on the information you collect, you can leave the data collection and organization on the software. Now you will be able to focus on the how and what rather than the who, when, or where. That way, it would be easier for you to figure out moves that will bring in more leads and help them stay and convert into customers. It will also help you measure the success of your campaigns and allow you to adjust strategies accordingly.
Automate Reports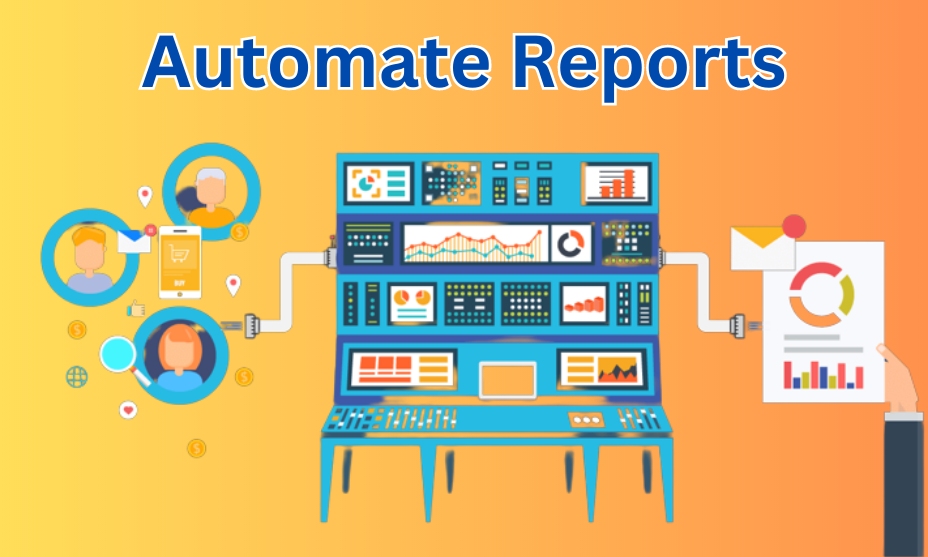 Researching and making marketing reports on customer activity can be migraine-inducing. But marketing automation is here to save the day. With this, your reports are just a few clicks away. With such flow and accuracy, you can focus on analyzing the reports more and developing new agendas. The tension of collecting and sorting through a pile of giant data is now gone, and you can focus on the friction points of your strategies and campaigns and grow. The generated reports generated are also reliable and, more importantly, timely.
Combining Sales And Marketing
It is high time to join the sales and marketing forces for optimum growth. Both sales and marketing can be automated through the same software. It helps you gather more leads and ideas in a collaborative workspace and, therefore, new approaches and insights, which will ultimately lead to a higher conversion rate. While the marketing team comes up with ways, the sales team can implement that. It is a win-win situation from every angle possible. Thats why letting marketing automation make the most of your eCommerce customer data is a great way to go.
Analyzing Customer Behavior
Marketing automation enables you to understand your customers' behavior better. You can create personalized and targeted campaigns using available data, providing customers with offers that match their interests and needs. You can also track your customers' journey across various channels, from the first time they visit your website to when they complete a purchase. This data can help you build more efficient customer profiles and segment them according to their behaviors.
Segmentation
Segmentation is another great way to make the most of eCommerce customer data. You can categorize your customers into different groups based on their characteristics like age, gender, location, or purchase history. This will help you have more information about your target audience and enable you to create personalized campaigns that suit their interests and requirements. By using marketing automation, you can effortlessly sort customers into various targeted groups and send them individualized messages through their preferred communication channels.
Conclusion:
Marketing automation is an invaluable tool that can help you maximize your eCommerce customer data and create more targeted campaigns. To better understand your customers' buying habits and improve your marketing campaigns, it's important to use techniques like segmentation, personalization, tracking analytics, leveraging AI-driven insights, and automating repetitive tasks. Using a marketing automation platform, you can use your customer data to create successful campaigns that increase customer engagement and sales while reducing manual effort.