Amazon
Amazon Web Services- Benefits of Using AWS
Amazon Web Services (AWS) is a highly demanding cloud computing platform providing complex services to users and businesses. In 2006, Amazon.com launched this platform, and since then, it has been providing significant benefits to individuals and brands. Millions of users use its services and tools worldwide to reduce business costs and improve efficiency. In this guide, we will show you how Amazon Web Services will impact your business and what benefits you will see while using AWS.
What Is Amazon Web Services?
Amazon Web Services (AWS) is a cloud computing platform that offers a wide range of productive services like storage, database, analytics, artificial intelligence, and the Internet of Things (IoT) to help businesses grow at a larger scale. You can expand your company to a global level by utilizing its applications as highly flexible infrastructure can deploy cloud computing services across more than 190 countries. Resultantly, you can earn international recognition for your brand or organization more effectively and conveniently.
Benefits Of Using AWS
AWS provides a brilliant range of services, readily helping your business earn global milestones by streamlining the activities. Some of the most significant benefits of using AWS are described below:
1 – Reduce Expenses
Amazon Web Services helps you reduce your business costs by paying only for selective services. You have the choice of picking only those services beneficial for your brand growth and paying only for them. It works on a pay-as-you-go model, permitting you to pay only for the helpful services. In this way, you can save costs by lowering the spending on unneeded tools. AWS also reduces your costs by delivering cost optimization tools. Thus, you can eliminate unproductive software from your business and spend money only on those tools that direct your company's growth.
2 – Increase Flexibility
Business flexibility is the most crucial factor to consider if you want to grow in a competitive market. Using old-fashioned tools and traditional business styles won't allow you to bring versatility to your brand, as their infrastructure is hard to change.
However, Amazon Web Services is the best way to get flexibility for your brand. It provides you to deploy the new business strategy without worrying about the previous one, as it can easily replace it. Additionally, it provides you with customizable services that you can implement to fulfill the customers' needs. Thus, it allows brands to go with the marketing trends and direct their product management more effectively, which results in increased revenue.
3 – Enhanced Security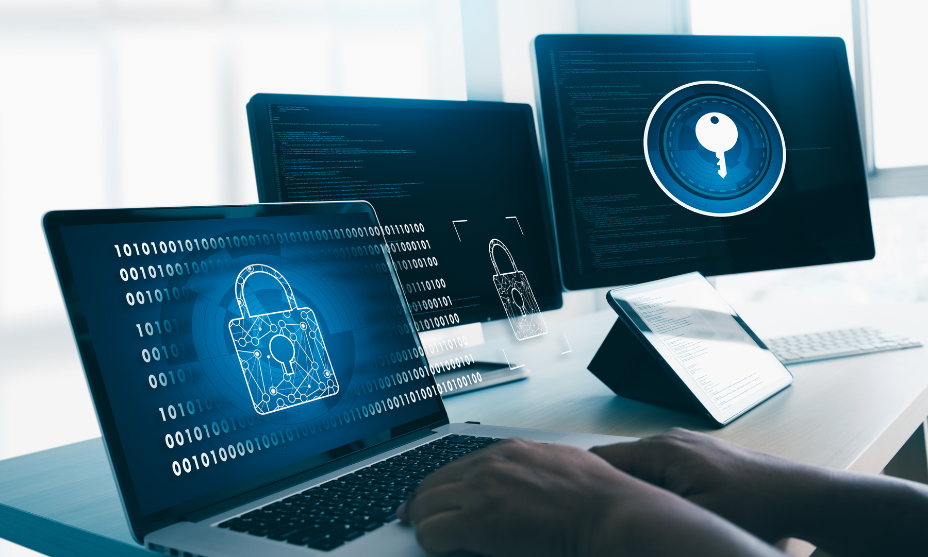 Whether you are running a big organization or have just started a new company, business security is the primary concern of everyone. Adopting all the necessary strategies to protect your business from cyber threats is compulsory. Without using a proper platform, you won't be able to secure your brand's growth. AWS has fulfilled this need by providing a highly secure cloud computing platform where you can deploy the company's information safer than anywhere. It provides you with the latest security tools you implement to deal with critical safety concerns. Thus, enhanced security will be delivered to your company's data, making it safe.
4 – Global Reach
Capturing the global market is the primary purpose of every business to generate massive revenue and increase the company's profit. Using different cloud computing platforms for accessing every country's market separately will raise your expenses, resulting in profit loss. Amazon Web Services has provided the solution by deploying its servers to more than 190 countries.
Whenever you use this platform, you can get ultimate access to a wide range of the international population. The AWS global infrastructure is immensely strong, allowing you to conveniently provide your business services in different areas for optimized performance. With the help of content delivery and the Internet of Things (IoT), you can grow your company's reputation on a global scale without putting in any extra effort.
5 – Bring Innovation
Using AWS will ease your business by providing a direct route for bringing innovation to your brand. It allows the utilization of the latest technology in your industry for developing more unique and well-defined results. Artificial Intelligence, blockchain and machine learning methods will direct your business growth more effectively than manual strategies, and you can readily achieve your business milestones. Moreover, Amazon Web Services gives you a competitive edge by providing you with the best tools and services as they do extensive research and move one step further than current marketing trends. Thus, you can manage the customers' desires by putting additional features to your products.
6 – Easy To Use
The best thing regarding the usage of AWS in your business is that it is highly convenient to set up. You can add scalability and elasticity to your infrastructure by utilizing its services. Amazon Web Services allow you to add essential infrastructure to your existing one for improved maintenance and performance. While the odd ones which are not correctly working can be removed from the brand's bases to reduce the cost. Hence, you will get more optimized and reliable results. Besides, you can also make additional changes to your system when you see an unpredictable spike in market trends.
Disadvantages
Despite enormous benefits, there are also some drawbacks of using Amazon Web Services which are described below.
Downtown Services: Due to the tremendous number of users, the servers sometimes go down, affecting the user experience.
Limited Working Force: Although AWS has been working since 2006, a limited number of individuals can grasp its complete working mechanism, which results in a limited working force.
Changing Costs: The costs of using Amazon Web Services change from area to area, affecting your total budget. So, it may cause profit reduction.
Final Verdicts
All these are the details about Amazon Web Services and its benefits. AWS provides businesses with a wide range of services and productive advantages, such as reduced expenses, improved performance and an optimized global approach. Additionally, it eases the implementation of the latest technology to your business, promising rapid growth and also provides enhanced security. There are also certain associated disadvantages, but the benefits have dominated them for improved functioning. That's all about this guide. Stay tuned for more information!