Internet
8 Internet Safety Rules for Safe Internet Use
We all use the internet and several online activities like using social media sites, playing online games, getting information from Google and buying stuff, etc. are an integral part of our day-to-day lives. Undoubtedly, we can avail tremendous benefits from the web but, the same online environment can also become dangerous and threatening for any of us. All the social networking sites, mobile apps, instant messaging apps, and chat rooms usually gather personal and private data of users (sometimes) without their consent and hide somewhere on the web, that can be used by malicious persons and hackers for several malevolent purposes like stealing your money from account or running your online repute etc.
However, there are several internet safety rules that everyone can assume for safe internet use either for personal or business use. No matter you are in the office or at home, below are some proven ways to stay safe online.
1- Opt for Safe Browsing
Cybercriminals usually use dubious content to grab the attention of internet users that can take someone to dangrous situation. A link that looks useful, could expose your personal data or information to hackers or can infect your device with dangerous malware. Safe browsing is the only way to prevent online security issues. For this purpose, one should install antivirus, antimalware and other similar security software to prevent malware and bad links while browsing the internet for personal or business use.
2- Keep Personal & Professional Information Limited on the Web
In order to stay safe online, everyone should keep personal and professional information and details limited on the internet while using social media websites or any other online communities. Careless sharing of personal and professional details on the web can hand your information out to billions of people around the globe. Don't try to share your personal details like a street address, social security number & other contact info on social media sites as these details can be used by bad guys to harm your repute or to take your money away.  
Learn how to find a person online.
3- Be Careful about Privacy Settings
ISPs and marketers really love to gather your details and interests as well that later can be used to leverage marketing campaigns to reach the target audience more effectively. But it can end up with so many advertisements and irritating promotional content when online. That is the reason, you should be careful about your privacy priorities to keep marketers and ISPs away from your personal details and whatever you share on the web. These days, almost all social media websites and other apps come with privacy settings that a user can modify as per personal interests or needs to stop them from spying.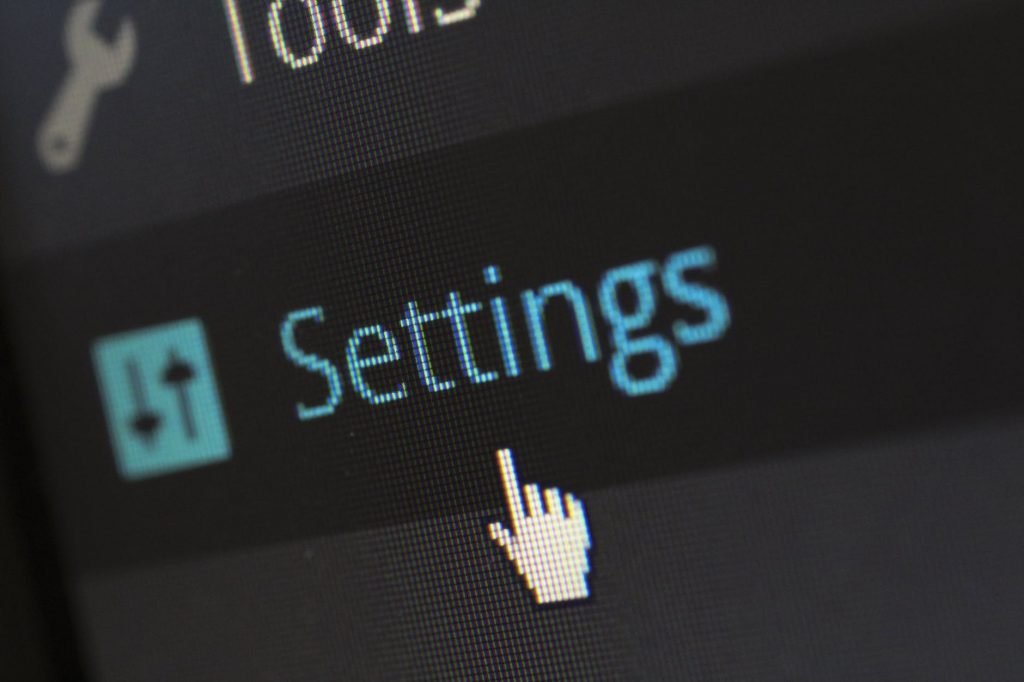 4- Use a Secure Internet Connection
Never ever try to use an open Wi-Fi network without VPN as cybercriminals can easily hack into open networks to gain access to personal details and information of users. A virtual private network provides end to end data encryption to provide you with a safe and secure browsing experience. Always make sure the internet connection you are using is safe, especially when it comes to carry out financial transactions.
5- Choose Hard to Guess Passwords
Either you are signing up for an email ID or want to make your system secure with the password, always choose passwords and PINs that are strong and hard to guess as well. Blend of more than 8 upper lower letters, number and symbols make a perfect and strong password. Also, change default login credentials as hackers usually try commonly used passwords when they want to hack an account or ID.
6- Shop from Sites with HTTPS in URL
Cybercriminals and other bad guys can get their hands on at the details like credit card number and PIN, etc. provided to a website during the online purchases. However, you can keep all your financial details and information safe by making purchases from sites with HTTPS as these web pages offer end-to-end encryption to make submitted information useless for hackers.
7- Be Cautious about what you Share Online
Content uploaded on the web is usually unable to remove as it is saved somewhere on the servers and can be seen by millions of internet users. Any inappropriate content posted on the web can damage your repute or can cause financial loss. That's why always be careful about what you are posting on the web and share content with personalized privacy settings because you cannot undo what is posted on the internet.
8- Stay Updated
Use of outdated software, apps or operating systems is an open invitation to the hackers and malicious persons. Outdated software and apps are one of the common security concerns as these can come with several vulnerabilities. That's why, use of updated software, apps, and operating systems is one of the best internet safety rules to stay safe online.