Business
Guide on How to Search the Right Venue for Your Business Event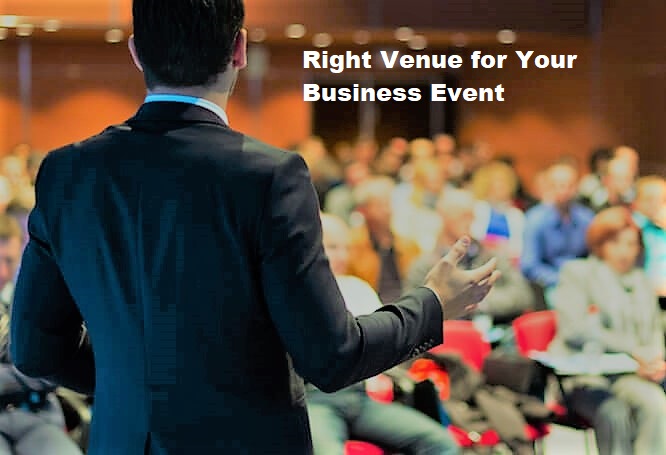 Choosing the right venue for your event is one of the most important tasks to get right. There are dozens of factors that go into this decision, and sometimes you need someone else to remind you what to look out for on how to organize an event before making an uneducated selection.
So let us walk through some of the aspects that we feel will assist in your search and help narrow down the list of potential venues.
What to Consider When Searching for a Venue?
Location
Finding a place that is accessible and close to your target audience is essential for any event. When choosing where to hold your event, consider:
Are there convenient methods of transportation? (walking, biking, public transit).
What are the parking options like?
Does it make sense for guests coming from out of town?
Is it near other things people might want/need to visit during their trip (like entertainment venues)?
Capacity and Minimums
The minimum number of people needed at an event will vary based on cost and location (i.e., the more people required, the more expensive it will be). If you are having a wedding, this number is typically around 100-200 guests, whereas corporate events usually have lower minimums.
There are many different ways to determine how many people to invite. Some choose based on the minimum requirement, while others look at what they can afford or determine how much each person attending costs them, so they know how big the return needs to be.
Services and Amenities
Will you require additional services like catering or entertainment outside what the venue typically offers (i.e., will they provide an ice sculpture if provided with the correct dimensions)? Is there anything else you require in your event (i.e., will they provide a microphone, speaker system, etc.)?
Layout
What does the venue look like in terms of the general floor plan?
This includes things like:
How many bathrooms are there?
Do you need special equipment to be set up in certain areas (i.e., podium)?
Are there any obstacles that might make it difficult for your guests to get around (i.e., high ledges)?
How is the flow between different rooms or outdoors?
Have you experienced this layout before at another event?
It can be beneficial to know if someone has hosted something similar in the past and their experience with it. Ask yourself: Is this place easily accessible to my target audience?
Ambiance
What does space feel like? How would you describe it to someone who has never been there? This includes things like the décor, lighting, noise level, and any restrictions that might be a part of hosting your event there. If you've attended an event at this venue before, ask yourself: Is this place friendly for my guests?
Insurance
What type of insurance is available, and what does it cover (i.e., liquor liability)? Can additional insurance or waivers be added for exceptional circumstances such as moving equipment around or providing general liability due to alcohol service?
Accessibility
Who can come to the event, and will there be different entry points for people coming in/out throughout the night? This includes things like wheelchair and handicap accessibility and having alternate access points in the event of overcrowding.
Another factor is how much space will be required for those not walking around guests (i.e., special needs, young children). Ask yourself: Will the venue work for my audience?
Acoustics
How soundproof is it? Is there a chance that music from your event will carry over to another party or establishment? Ask yourself: Does this place have good acoustics for my event?
Cost and Flexibility on Event Date
Once you've negotiated a rate with a vendor, make sure you know exactly when you can lock down your date(s) so that no additional charges are made if it is necessary to postpone. Ask yourself: How flexible is the venue with my event date(s)?
How to Search for a Venue?
Once you know what type of space you're looking for and roughly how much you're willing to pay, there are several options on which platform to use.
Open Table
This website offers the opportunity to search by address, neighborhood or GPS location, and other services such as catering and entertainment venues. Look at the number of reviews some places have and their overall rating (i.e., 3 out of 5 stars means that more than 50% of people who rated this place were unimpressed).
Also, figure out if the venue is free or not. If it costs to use this site, you're surely going to have to pay for your venue. If not, then make sure you negotiate a lower price. Ask yourself: Are there any hidden costs?
Yelp
This is another online review system that can help find catering services as well as venues. Make sure you sort the rankings based on the number of reviews because if someone has only written one review off of their first experience, there's no telling how reliable their rating will be.
Regardless of how many reviews the location received, see what people are saying about them and ask yourself: Are there unresolved issues with other clients?
Facebook events
Check out pages being run by privately owned establishments (i.e., restaurants, clubs, etc.) or public ones (i.e., movie theatres, community centers, etc.). Figure out if they're open to events there and search for their address. Ask yourself: Are there any restrictions?
Hotels
Check the website of each hotel you'd like to try for availability because some venues have very strict rules on hosting parties while others don't care so long as an event isn't excessively rowdy. Ask yourself: Is this place too nice/limited in capacity/too expensive?
Specialty food stores
If you feel that catering is the best way to go but only have a limited budget, then look into specialty grocery stores offering simple meals/foods. Ask yourself: Is this place too expensive/too limited in capacity/not fancy enough?
Specialty party stores
This includes venues like Birthday Express which provide everything you'll need for your event. This is a good option if you have the resources to pull it off since they already have all the required amenities and typically offer more choices than most other places.
Online directories
Search through online directories for local spots once you know what type of place you're looking for. Most of them are free to use unless private listings are being used (i.e., Yelp). Ask yourself: Are there any hidden costs?
Conclusion
After finding out where your guests will be coming from, how long it will take them to get there, what they'll need in terms of parking, restrooms, etc., the next step is to figure out how you're going to corral everyone into one area during your event.
Are there any obstacles that could be present? Is smoking allowed inside or outside? Are there designated areas for both parties that may not know each other (i.e., Bride/Groom)? Ask yourself: Is this place too small? But remember, sometimes size doesn't always matter.
If you've made it this far, then congratulations! You should now have an idea of where to find your event space.
Once you've found a few places, take time deciding which venue best matches the style, size, and location of your party (i.e., in case you're not already aware, the difference between a pub and a dance club is that one has an indoor/outdoor area while the other does not).
When this step has been completed, you'll be ready to make your deal with them (i.e., pay for everything/pay for some things). Remember, there's no such thing as the perfect venue, but there are always ways to make any space work. Good luck!