Link building will never be easy, whether it is for an Ecommerce or informational website. You have to face extreme challenges while approaching the big sites and getting their backlinks. Furthermore, Google policies have changed greatly, increasing the difficulties for users and brand owners. Still, there are methods by which you can create links for your small business site to improve its rankings and, ultimately, pave the way to more sales and revenue.
If you are looking for effective link building tactics for Ecommerce brands, you are in the perfect place.
Why Is Link Building Important For Ecommerce Brands?
Link building is very important for Ecommerce brands to take them higher in the search engine results, which could be impossible otherwise. There has been a tremendous rise in their numbers recently, pushing you to make strenuous efforts to reach the top. Nevertheless, link building always proves effective as it directly influences the way your site performs in the search engine. If you have high-authority backlinks, you can rank your Ecommerce brand at the top to receive more sales.
Read Also: Why having Link building is so vital for SEO
Effective Link Building Tactics For Ecommerce Brand
You can utilize numerous ways to get backlinks for your online business site. But we have listed the 5 most effective link building tactics for Ecommerce brand.
1 – Video Content
The rise in online competition has made it crucial for brand owners to come up with a unique strategy to engage more clients for sales. Furthermore, it is also essential to find a unique tactic to influence the big site owners to get linked with them. Video content has proven to be the best strategy in this cause as it gives a comprehensive and 360-degree view of the gadgets, influencing the clients better than before.
Therefore, you must consider creating video content for your Ecommerce site where you can teach users about the usage and dimensions of your offerings. In addition, Google has launched Featured Snippets that are considered zero position. Video content has the potential to get ranked in these snippets, engaging the sites to link to your Ecommerce brand, increasing its worth and approach to get more customers.
2 – Guest Posts
Above all, guest posts are the most efficient source of getting backlinks for your Ecommerce brand. Talking about guest posts it is the content that you write for other websites for the sake of money or reputation. Additionally, you can take advantage of this strategy to link your site for one of the same content present on it. As a result, you can enhance the authority of your website, making it rank high in SERP.
While this may be true, you should be careful when writing guest posts. You must do it in a proper way for effective benefits. Pick up the site with high authority and a good reputation. Next, you need to contact the owners to ask them to write a compelling article. Also, mention to them that you want a backlink to your Ecommerce brand. In the case of approval, go for writing. This strategy will save you from future consequences and harmful impacts.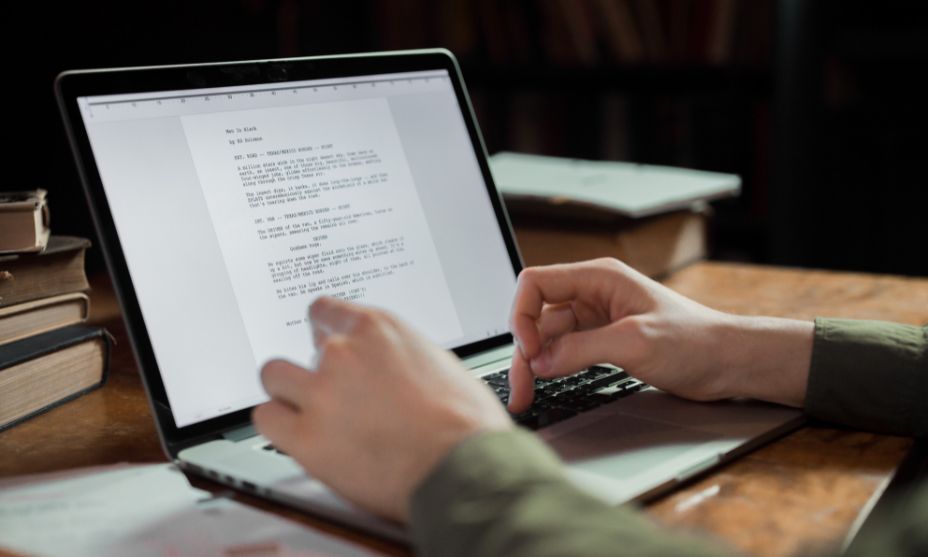 3 – Get Listed On "Where to Buy" Sites
Besides the strategies mentioned above, you should get listed on the "Where to Buy" sites to improve the rankings by getting more links. Most bloggers and big website owners go to these platforms to find which Ecommerce brand is trending on Google and then link them back for paid reasons or for other purposes. You should also work this way to perk up your brand's worth and marketing outreach.
Open the web and have deep research to find the best Where to Buy sites. In the next step, reach them with a compelling message to start a partner program with them. Sign a ludicrous deal with them on proper share percentage to keep things simple and ask them to mention you on their sites. Hence, when checking these websites, big bloggers will find your Ecommerce brand listed there. Ultimately, it helps you in link building.
4 – Check on Competitors' Backlinks
It doesn't matter where your brand stands in the market, you should always have a check on the competitors' sites. It will not only provide you with insights about their working strategy but also with the list of referring domains. You can use them for link building. However, you must be precise and calculative while following this tactic, as a slight mistake can cost you much and disable your brand's credibility.
Numerous tools are available on the web, allowing you to check the backlink profile of the competitors. Ahrefs, Semrush, and Moz are best for checking opponents' backlinks. Afterward, you can generate a list of sites that you want to approach for link building purposes. As a result, you can take your Ecommerce brand to an advanced level.
5 – Start Affiliate Program
You can boost link building process for your Ecommerce brand with the help of Affiliate marketing. Start a contributor program like that of big giants, including Amazon, Ali Express, and eBay. Allocate a solid commission range for the associate partners. It encourages them to promote your products on multiple platforms, increasing your business' popularity.
Further, affiliate marketing can be done through websites. Your associate partners will incorporate your links to their sites, bringing many backlinks to your Ecommerce brand. In this way, you will be able to dominate the opponents and rank high in the search engine to get more sales and generate massive revenue.
Final Verdict
All these are the details about the 5 most effective link building tactics for Ecommerce brand. In conclusion, getting backlinks for a business website is not everyone's cup of tea. You have to do a really hard struggle to build trust over the big bloggers to compel them to list your company in their posts. But you can follow effective tactics, like video content marketing, competitor analysis, guest posting, and affiliate program to get more links. That's all about this guide. Stay tuned for more information!