Business
12 CRM Features you Need in your Business Software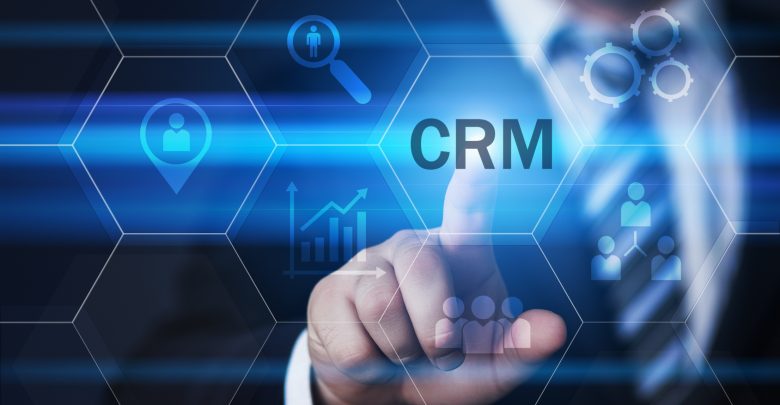 If you are into managing thousands of customers, then an online CRM is something that you must have. Your CRM System should have several features that enable you to manage your customers with ease. As the market is full of choices of features, you might get confused amongst different options. So, listing down 12 CRM features which will help to boost your business.
1- Pipelines
To manage your leads and customers, creating a pipeline view is the best option as whenever needed to change any information in it. For example, if a prospect turns into a customer, you can drag and drop the leads accordingly. It is also possible to categorize the clients based on sales stages. For that purpose, you can use different colours and tags to differentiate the clients. You can also customize the tabs for different leads and customers, which will enable you to segregate them on several bases like language, location, lead source, etc.
2- Detailed Client Profile
It is one of the vital features of online free CRM. With a complete client profile, all the details starting from the lead source to previous orders are kept at one place. Maintaining the records of the prospects or customers at one place is time-saving. You do not have to open your record books and search for the previous meetings and old bills. It also provides you with a clearer vision of the client you are dealing with.
3- Tracking the Lead Source
With the help of this feature, you can know how a customer found out about your company. With this information, you will be able to organize targeted marketing and sell the relevant sales material to them. Moreover, if you use this feature as one of the filters in your pipeline, then you can see the source of a specific lead that has been converted into paying clients.
4- An Integrated Calendar
With the help of an integrated calendar, you can manage the upcoming events, schedules and meetings. You can also keep track of the people you will be meeting. With an integrated calendar, instead of approaching each participant individually, you can save your as well as their time by avoiding writing long emails to them, and instead of letting the people choose a suitable time for them for the meeting and all the guests will receive the confirmation mail. Once it is done, you can add a reminder for the same in that calendar.
5- Forecasting the Sales
While planning for your next quarter, a sales forecasting feature becomes very handy. You have to be aware of the profits and numbers of sales because sales are such a field which is unpredictable and definitely using your instincts for that can ruin the future of your business. With the help of your existing CRM System, sales forecasting feature will enable you to set a criterion for the next sale quarter and the revenue from the sales can also be estimated.
6- Task Manager
Managing your pipeline becomes very easier when you can manage all your tasks like calling and emailing at one place. With the help of a task manager, you can see them lined up meetings and deadlines for your tasks. One added advantage is that you can link all the assignments with particular customers and whenever any information is required, you can check it from the client's profile.
7- Remote Access
In a single day, several prospects are garnered and the details of these prospects are to be accessed and updated regularly. So, it is essential to keep track of all the possibilities. That is why it is necessary to add and read the customer details anytime and anywhere. Thus, it is essential to have access to your CRM System through the mobile interface or application.
8- Analysis
One of the essential features of a CRM is the detailed analysis of the sale carried out in a single month. With this analysis, your sales performance will be boosted as following up with the monthly sales and comparing it with other metrics can give you a result that will help you in increasing your sales.
9- Shared E-Mail Service
With the help of an integrated email service, you will be able to contact both your leads and customers from your CRM System. This feature not only enables you to message but also allows you to see whenever a customer is contacted. It also allows you to synchronize your emails with your CRM System.
10- Follow-up Tracking
With this feature, each time a prospect or a customer is contacted, it is notified in the CRM System where you can add remarks against the mark whether the lead is interested or not. It also allows you to set reminders of follow-ups and meetings with the clients. It's a safer way to keep track of your records instead of Excel sheets.
11- Reminders
A little assistance is always welcome when you are dealing with so many clients on a daily basis. Reminders can help you contact a customer if he has not been contacted for a long time. With the help of this feature, you can set a reminder before every meeting and you will be notified with every necessary detail accordingly like the time, venue and the client's data.
12- Invoicing and Billing
The invoicing feature enables you to merge all the files and send them over to the clients real quick. As the CRM System contains all the information of the clients, so the bill can be forwarded in a single click.
To manage hundreds of leads and clients, it is very much essential that your CRM System contains all the needed features. To keep track of all the needful details and increase the sales, it is required to incorporate several features into your CRM System. So choose the elements according to the need of your team.