Software
5 Best Virtual Phone Number Apps for Business in 2022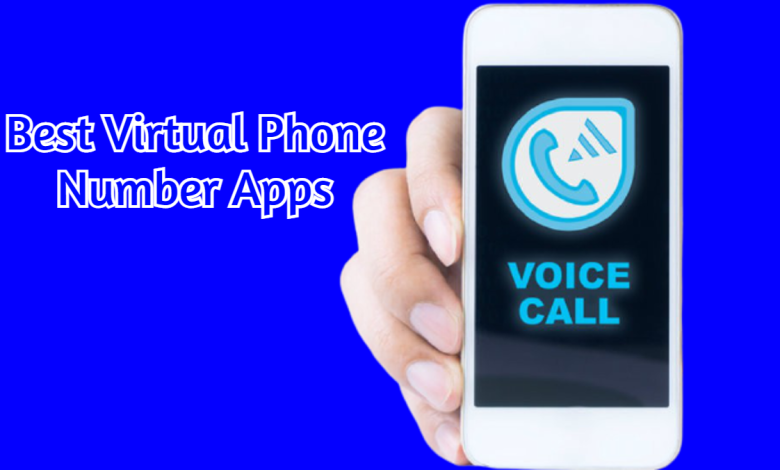 Virtual Phone number apps are used as an additional phone caller and messaging source with a different number. These are also known as eSim or electronic sim. Virtual phone numbers are disposable phone numbers. You have to register a phone number only on the internet at their provider sites. The main purpose of virtual numbers is that they provide you the specific number for businesses and also convert your calls to another device i.e. telephone chosen by the customer. You can listen and reply to, messages through these virtual phone number apps. Virtual phone number apps can be operated easily. You don't need any technical knowledge to use these apps. You can use a second virtual mobile number without registering it in the government records. Many small business owners use this service as it is convenient for them to use only in office timings. These are also best for small business owners as they don't require any hardware to run. Virtual phone number apps only require a strong internet connection to run and start their functionality. Virtual numbers are legal to use, but you can't use them for illegal activity.
5 best Virtual phone number apps are given below with brief detail,
Phone.com
The motivation behind the creation of phone.com was to reduce the annual pricing of calling and messaging over a small business. Many businessmen have adopted this application in their offices for free and fast communication. It is also used by entrepreneurs to stay connected with their employees.Phone.com is has an interface with 50 features along with 40000 active customers in every field including different small and large businesses. Pricing of Phone.com starts from $12.99 monthly. Phone.com provides three different monthly subscription tiers.
Unique Caller ID
Create groups and extensions
Customized call schedules
Contact any local number
Sync your contacts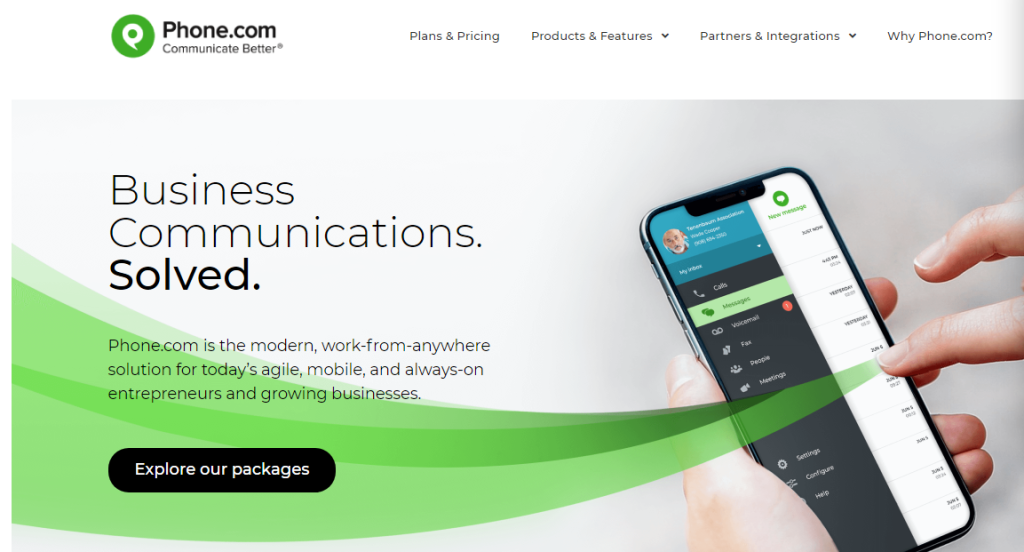 Nextiva
Nextiva is a cloud-based VoIP service in the United States with the best customer support. It was the best caller app among the virtual phone number apps in 2020. Nextiva is mainly used by the biggest companies Amazon and Taco bell etc. Nextiva has a mission of trustworthy services for both small and large businesses. Nextiva connects the call automatically with another cell phone if a user lost his connection or mobile power. Users can integrate the CRM tool with the virtual phone system to manage the entire business. Users can also analyze the insights, caller's identity, business details, and level of account while receiving the call. You can use the Nextiva application without any hardware except a smartphone.
Unlimited calling facility in North America
Auto call recording and forwarding
Auto Anonymous call reject
Advanced calling feature
Voicemail to text and email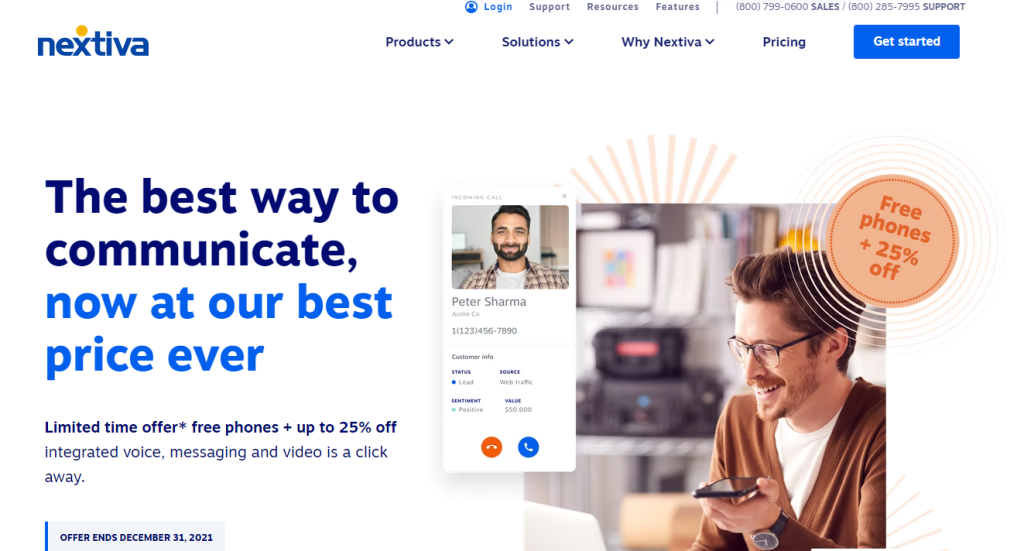 Google Voice
Google Voice service is the most authentic and reliable source of a virtual phone number. Most users use this voice system instead of other virtual phone number apps. Google voice allows you to integrate your phone with other G suite apps. Pricing and subscriptions plans of Google voice are seamlessly managed in Google Workspace. The app works only on smartphones with 24/7 customer support. You can create a personal or business account on Google Voice.
There are three types of subscriptions in Google Voice.
Easy navigation to voicemails transcription
Forward calls to another phone
Spam or block unknown callers
Stay connected all the time

Grasshopper
Grasshopper is a virtual phone number app that helps small businesses to grow fastly via involvement in professional business. This app gives you a professional phone number to use on mobile or landline. You can contact multiple customers. Users can create a business outlook through automatic greetings and responding to their customers. Grasshopper contains no hardware that can be installed to run only in five minutes.
Allows you to send PDF file from your email
Record professional message to send
Provides full details of your business in a single channel
Convert voicemails into test automatically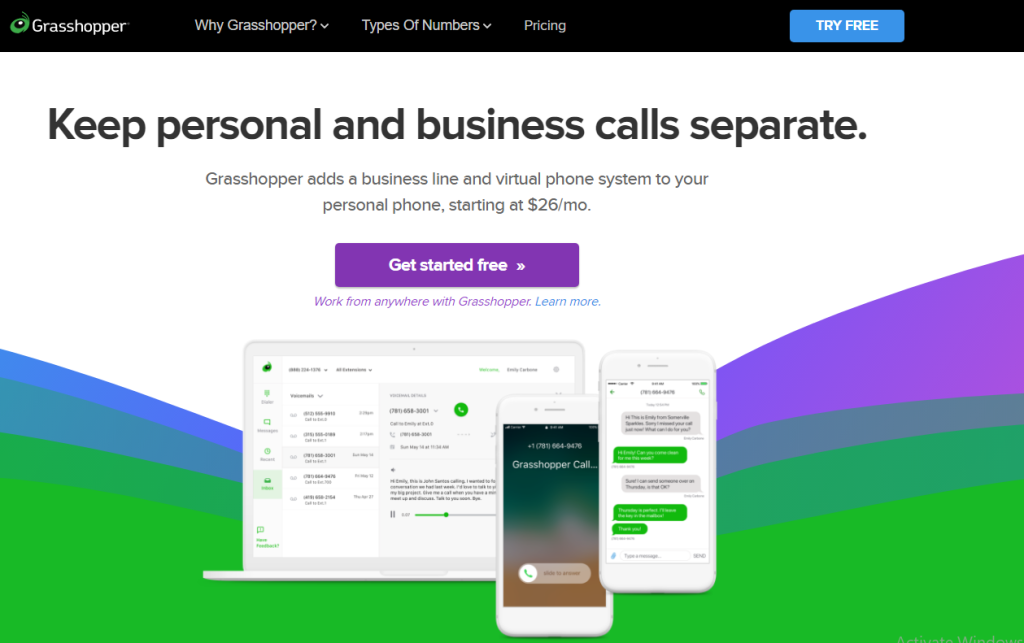 Hushed
Hushed is also a virtual phone number app that allows its user to make a call, send or receive a message in text or multimedia. Hushed helps you to keep your personal number separate from your business number. The company strongly follows the right of personal privacy, according to the company the privacy of a person begins from the phone and they provide complete security and privacy to their users.
Access to the number using internet connection
Forward call option
Allows integration with Dropbox or Slack
Full privacy and security
Voicemails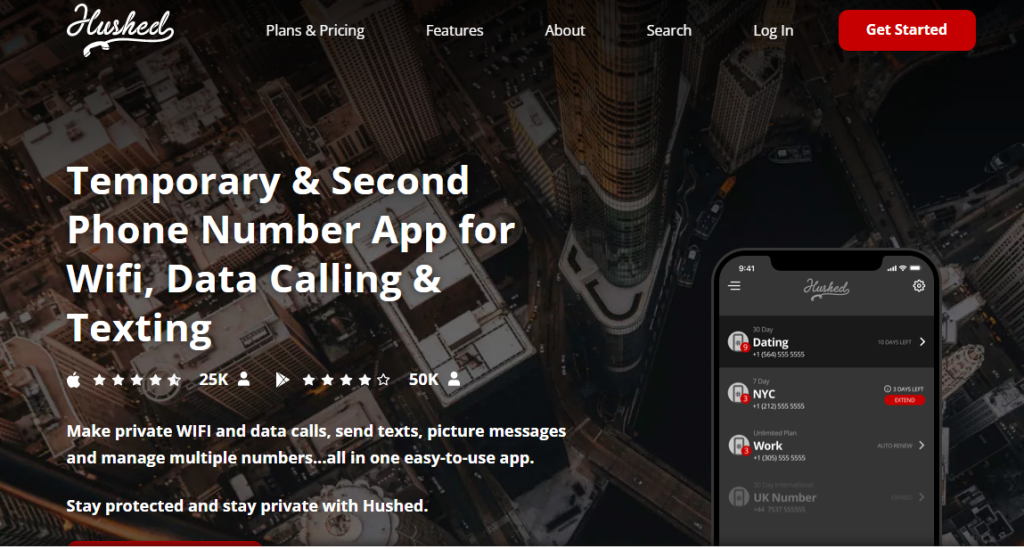 Conclusion
Through virtual phone number apps, you can easily distinguish between personal and business calls. Virtual phone numbers allow you to expand and manage your business with instant customer support. You will not need to get any sim card or a new phone for your business after getting a virtual phone number. You can choose any of the above-mentioned apps to run and manage your business app.