Web Dev
10 Website Performance Monitoring Tools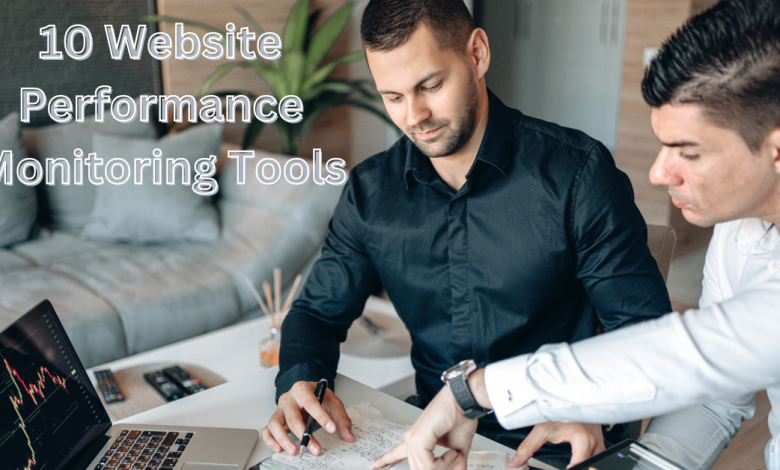 Developing a website is something that requires effort on the part of website developers. But actually, maintaining it and monitoring it to get an idea about its engagement and traffic is the main job that requires a lot of other tasks and activities to be done. Website performance and monitoring mean testing for functionality, performance, and speed of the website. Different website management tools are being used by different web owners. These website tools are of great use for web designers as they are time-saving and easy to use to manage.
What are Website Performance Monitoring Tools?
Performance monitoring tools are used to keep things in order and manage the performance of the website. The traffic and other activities of the website are automatically managed by using different tools and software which monitor everything a website is being used for. 
List of Website Performance Monitoring Tools:
As the advancement in tech is the main thing everyone is encountering these days; advanced tech software and websites are also being introduced for better performance. Here is the list of the best performance monitoring tools.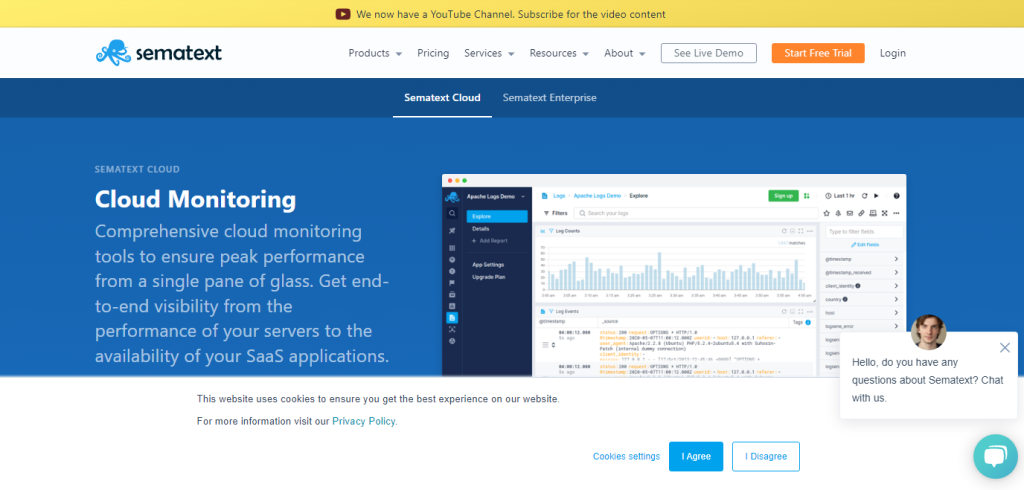 Sematext is a software that provides monitoring of different websites and applications by point-to-point observation and accessibility. Sematext assists in providing a report on how a website is performing in specific locations, devices, or different internet connection speeds. It also lets users know what strategies are essential to continue and what kinds of things are slowing the website down.
This software also identifies the problems which require attention and must be prioritized. Users who use sematext know that starting and working with this software is an easy thing as it comes with a user-friendly interface. There is a tool in the software which identifies threats and links which harm the performance of the website. The software comes in with well-documented features and supports major frameworks.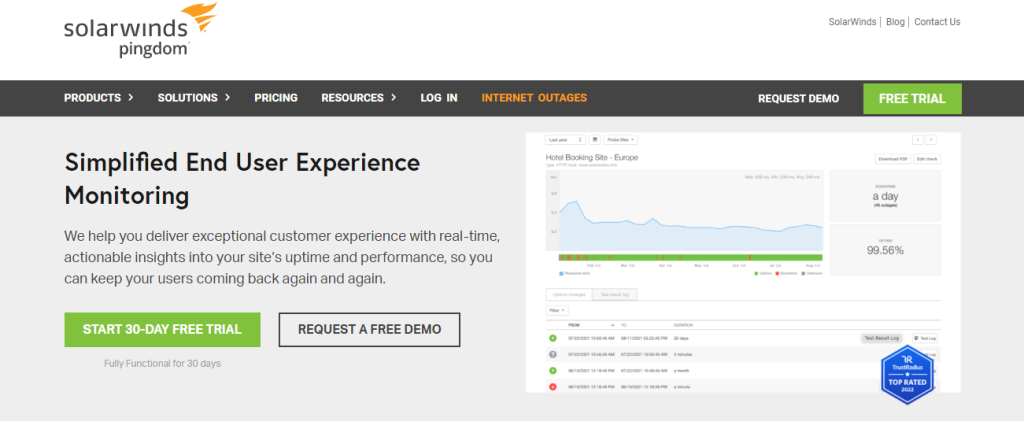 Pingdom is also another web monitoring tool that sends reports to its users when a website goes down. The interface is easy to use and website owners with low budgets can also join it as it doesn't cost much. Pingdom has made its space in the list of one of the best web monitoring tools that offer a lot of functions for the observation and activities of websites. The software has real-time tools for the website which provides details about the organic traffic that is derived from the website. It can also benefit people in real user monitoring and synthetic monitoring.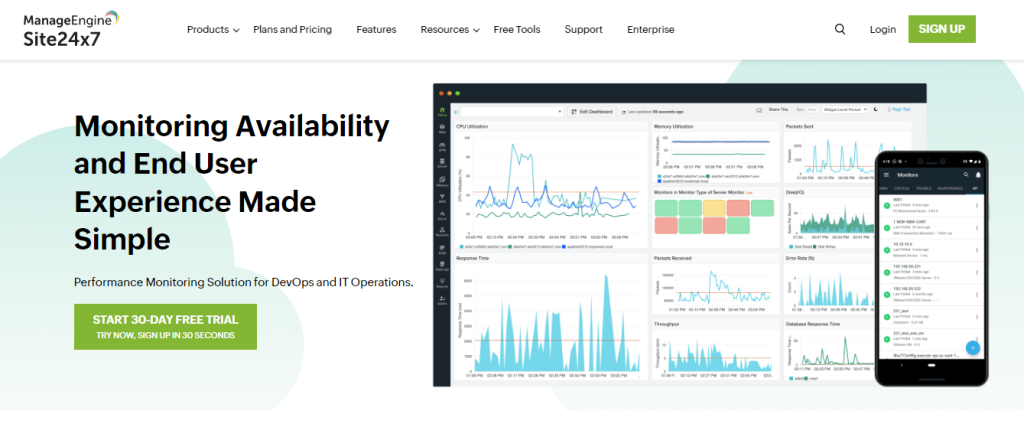 This software comes with an analysis tool that monitors the performance of websites. For improving users experience of accessing the apps and websites. People who are using this tool can work with this platform to make changes in the apps and website to have them perform at higher levels. Whenever a public cloud or server accesses the web from a third-party option, this tool helps to recognize networks. The tool comes with customized reports and dashboards, monitoring by email alerts, data visualization, and multi-cloud management options.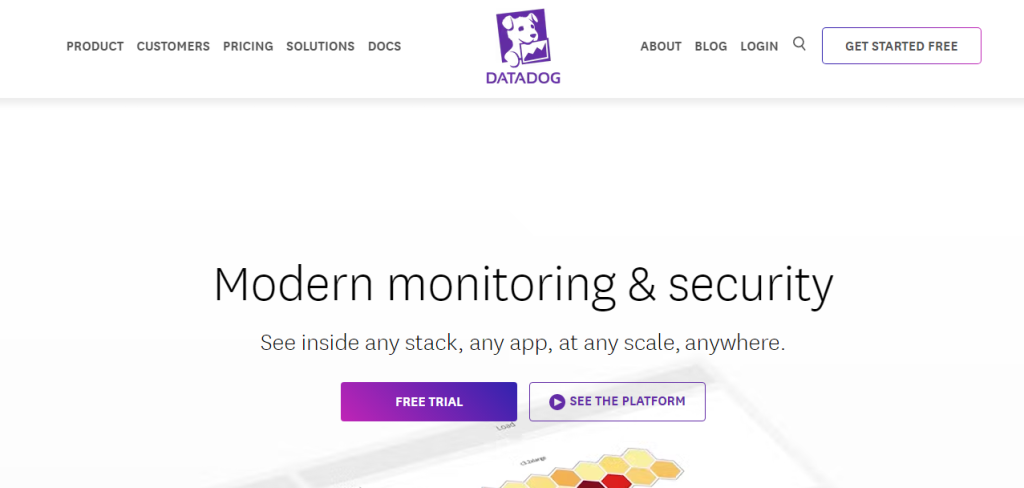 This software was built to help web developers and IT professionals. App specialists and developers could track the performance of their apps, websites, and other tools.
If web developers want to add techniques for the success of their web portal, they can use this tool as it helps in enhancing the performance of their web engines and sites. The features of this web monitoring tool include automation, source control, and bug tracking, database and server components, visualization load time and errors, alerts you on critical issues. Another advantage of using this website is that it makes it easier for users to share files as it is user-friendly and easy to learn.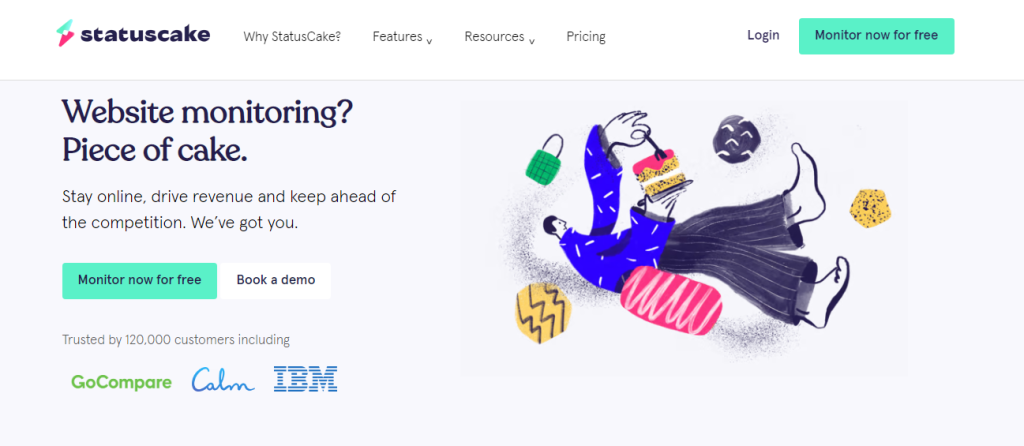 This is a website monitoring tool that helps users to concentrate on their work and project by running scans and monitoring the website in the background. Users can use built-in tools to get and monitor the data of their customers. This is one reliable tool that can manage the work of monitoring the performance of websites and applications with a user-friendly and easy-to-use interface. The customer team is also playing its role by being helpful and providing knowledge to the customers whenever they need it. Another important feature of this tool is that it asks for the verification code every time a new browser is used, this helps in increased security.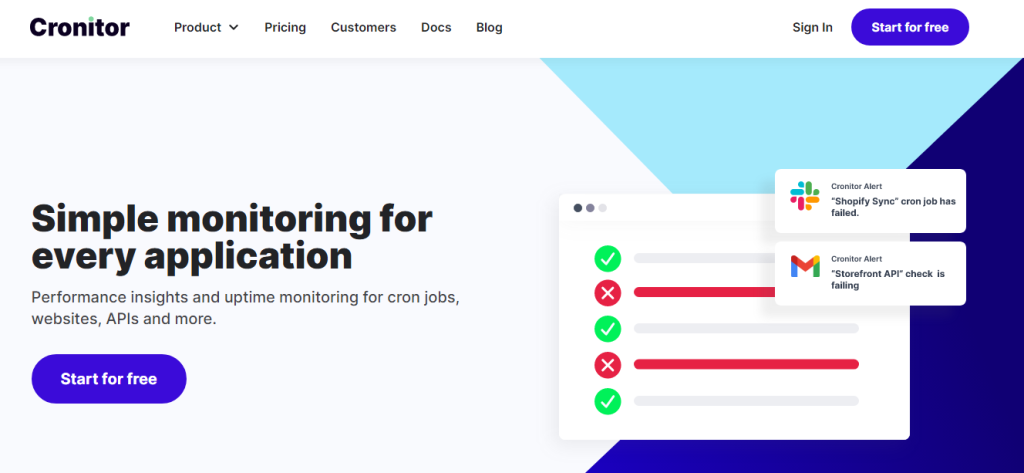 Whenever a change occurs in any website, the creditor works as a monitor and notifies the user about the change as soon as possible. It is built on the specification that it can monitor the performance and have access to the website from 12 different countries of the world. It tells the users in simple as well as coded language about the performance of their website. This tool monitors the content, performance, and SSL. Cronitor provides daily, weekly, and monthly reporting of the whole team. It also detects the problem with the speed if the job is being done slowly. It comes with good interface usability.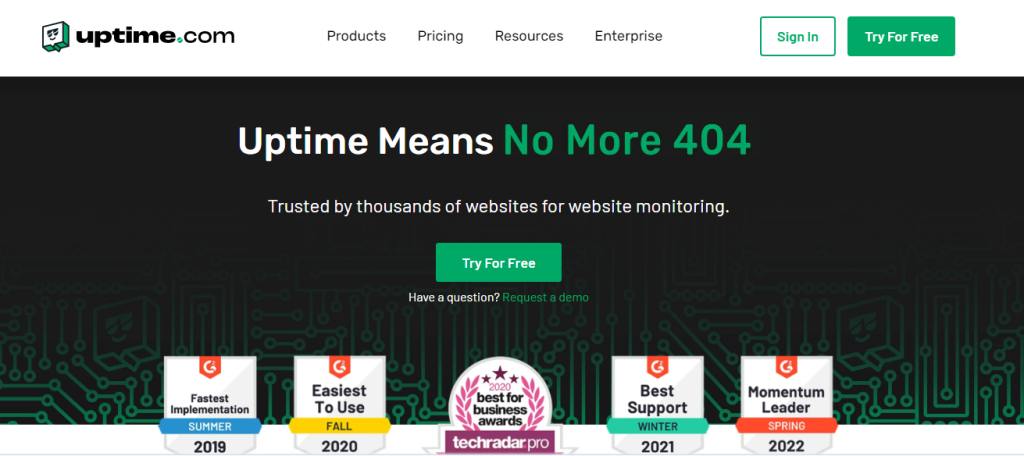 Uptime is one of the most popular and recognized web monitoring tools that is being integrated into the systems of companies such as Apple, Microsoft, IBM, etc. It is an authentic and reliable platform for the users to know that they can think of it as a trusted tool to monitor the performance, health, and downtime of the website. The web has an easier and simplest user interface that is user-friendly. Users can also customize and personalize dashboards in different ways with different options.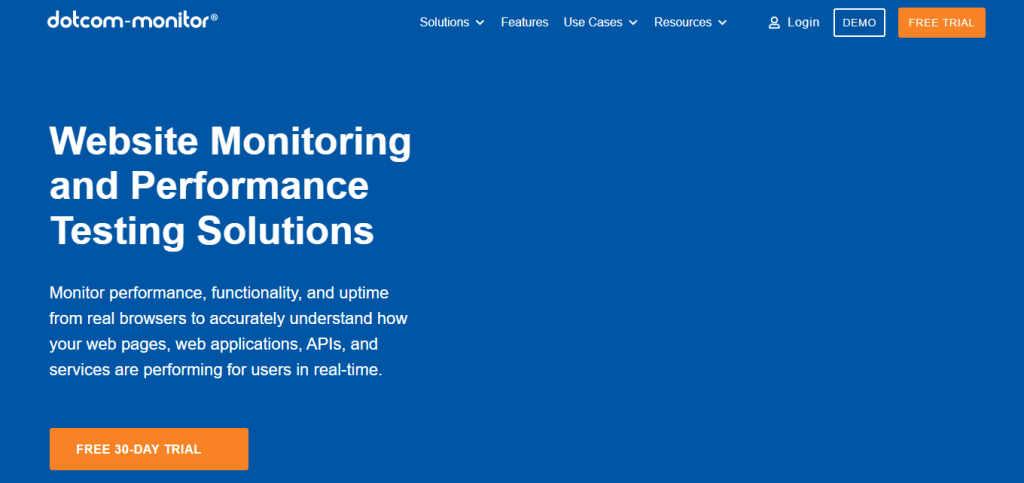 This is one in all monitoring tool that is used to check the performance and availability of websites and web-related applications on a global level. It identifies the problem. It identifies the issues with performance and solves them effectively. It provides insight into the whole website. Using this tool for web management is one authentic way to practically and automatically monitor the insights of an application or any website.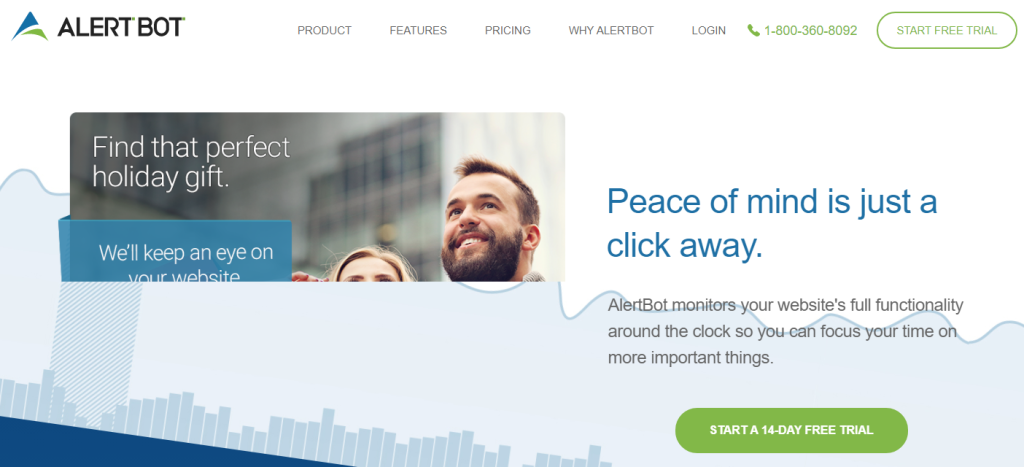 Web owners eliminate the internal problems of their websites, identify the deeper performance issues, increase the positive face image value of the website, and analyze the layout, with help from this Alertbot. it ensures that customers and users are getting first-class experiences in terms of web monitoring. The tool performs tests to get to the crucial troubles of the web pages and mobile pages by using original browsers. It monitors the webpage and can operate the monitoring tools from around 100 locations.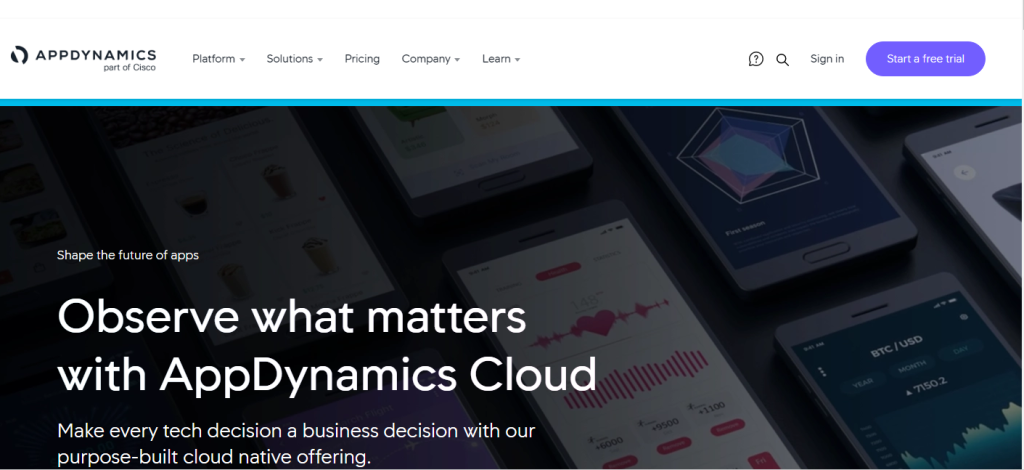 This software provides solutions to websites of all sizes and sectors.IT experts and marketers can benefit from this software as it helps in code-level visibility, database performance, and continuous monitoring. A wide range of applications and websites can be monitored by using the tool. AppDynamics also monitor in a customized way and it does support almost all technologies and servers.
Conclusion: 
Website monitoring tools are providing web owners with ease in so many ways. These tools are helping people identify the problems in the business or an organization beforehand. Once the problem is identified by monitoring the performance, solutions for the problems are devised. These tools are automated and save the time of web operator companies and organizations