The Alienware Aurora 2019 is a legendary addition to the world of high-performance gaming desktops. This powerful piece of technology is equipped with a 9th generation intel core i7 9700 along with an NVIDIA GeForce RTX 2070 8GB GDDR6, the perfect combination for serious users. Gaming systems cannot get better than the Alienware Aurora 2019 which boasts 16 GB RAM and a 512 GB SSD along with 1 TB HDD storage. The R9 model is priced at $2,599 (at Amazon).
Alienware Aurora 2019:
The Alienware Aurora 2019 model has a futuristic and seamless look to bring new depth to your work. Enjoy eye-pleasing aesthetics, change how you use your PC, and create the Ideal gaming room setup at home. This design was built for all, be it gaming or other important work.
Alienware Aurora 2019 Specs:
| | |
| --- | --- |
| | |
| Design | Futuristic Design |
| CPU Model | Core i7 |
| CPU Model Manufacturer | Intel |
| CPU Speed | 4.7 GHz |
| Graphics Coprocessor | NVIDIA GeForce RTX 2070 |
| Graphics Description | Dedicated |
| Hard Disk Size | 512 GB |
| Computer Memory Size | 16 GB |
| Operating System | Windows 10 Home |
| Processor Count | 8 |
Alienware Aurora 2019 Features:
Alienware Aurora 2019 comes with an array of features. These features range from built-in liquid cooling and easy access. All are discussed in detail below:
Design:
Alienware Aurora 2019 is designed with a distinct look. It offers an iconic, space-inspired case design that looks amazing on your desktop. The new space-inspired case design offers a sci-fi appeal that looks great. The Alienware Aurora is a costly device, and it's important to be mindful of the investment. Its popularity is due to its stunning design, which is why the 2019 version is equally impressive. All the components inside this device are made of metal or glass, and no compromises were made in the process.
Overall Performance: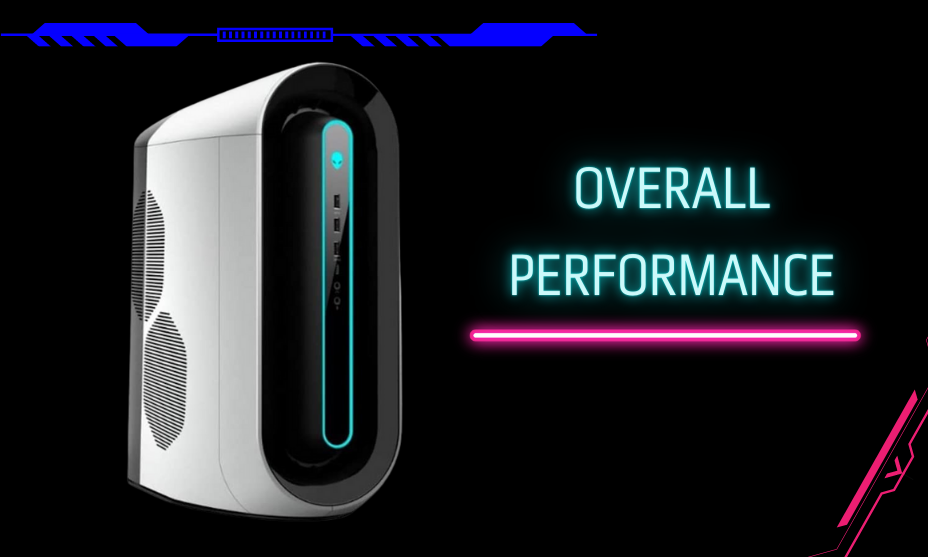 The overall performance of the device is just like the design- exceptional. The Alienware Aurora 2019 is a powerful PC that delivers excellent gaming performance with its third-generation 6-core Intel core i9 processor, as mentioned in our specifications section. It has a dual graphics configuration. This means you'll enjoy smooth gameplay without any issues while playing any video game on high settings. Additionally, you'll be able to play games in 4K resolution.
Upgraded Chassis
The new Alienware Aurora comes with a new chassis built to allow more efficient air ventilation to keep the CPU temperatures in check with silent operations. Lower temperatures mean increased performance with higher frames per second while you are gaming.
Thermal Control
This modern gaming system comes with performance-optimized airflow. The gaming system now uses the top and rear vents as exhausts to improve its performance, as has been previously stated. The system has four vents – two at the top and rear act as exhausts to regulate the temperature and the other two at the front and side allow cool air to flow in for optimal performance and maintenance of the system's health.
The All-Powerful NVIDIA GeForce RTX 2070
The powerful GeForce RTX 2070 is based on cutting-edge NVIDIA Turing architecture. This allows you to immerse yourself in incredible realism and enhanced performance in the most advanced games. Play your favorite titles without worrying about lag, overheating, or other limitations. Now play games such as GTA V with utmost ease and enjoyment.
Alluring LED Lighting
The ringed LED on the front panel is an attractive and eye-catching feature of the Alienware Aurora 2019 model. The LED lights are based on the memorable redesigned laptops by Alienware. The lighting can be customized as per your preferences, giving you more options than the default blue. This intricate feature in this system gives it the look of its more premium models.
Great Value
The Alienware Aurora gives you a well-balanced, high-performing, highly customizable, and long-lasting gaming PC. Backed with a dedicated graphic card and a massive space, this system is all you would ever need, for gaming and work alike.
The Alienware Mark
Alienware is one of the major names in the gaming PC industry. The brand itself has significant goodwill and a reputation for excellence. Buying an Alienware that will be both cost-friendly and experience-friendly is in your best interest. These systems have great longevity, making them a great investment for long-term use.
Customers Review Alienware Aurora 2019:
The Alienware Aurora 2019 edition has been receiving great reviews from customers all around the world. Customers have praised its design, performance, and overall value. They have found it to be a great gaming system for both casual and hardcore gamers. Customers are also impressed with the LED lighting, which adds an extra level of appeal to the device. Some top customers review about the Aurora 2019 include:
"This PC gives you a great gaming experience and looks really cool. The LED lights are especially attractive, and the performance is top-notch."
"The Alienware Aurora 2019 is a great PC for gaming and work. It has great specs and a good price. I am thrilled with my purchase."
"The Alienware Aurora 2019 is an excellent gaming PC with great performance and design. I would definitely recommend it to anyone looking for a high-end gaming PC."
This is the perfect gaming system for users who demand the best in performance, design, and value. It is highly recommended by customers all around the world to anyone looking for a great gaming experience.
Where to Buy?
The Alienware Aurora 2019 is available for purchase from a variety of retailers, both online and offline. The cost of the Aurora 2019 varies based on the specific configuration you select. The official website is the ideal location to purchase the Aurora 2019.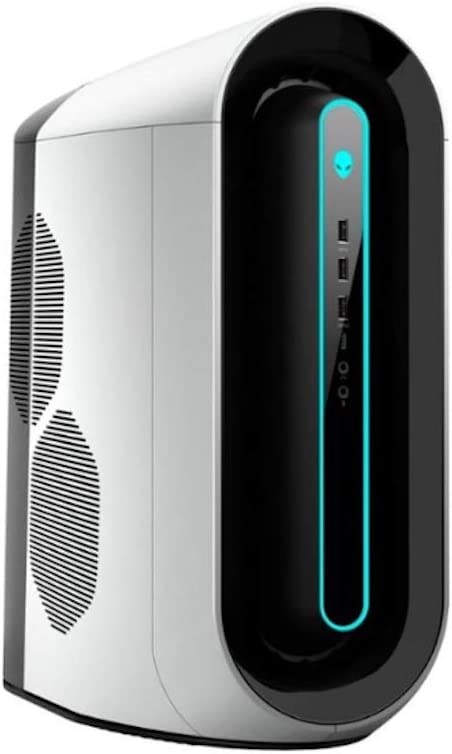 Aurora 2019, the Future of Gaming
Overall, the Alienware Aurora 2019 is a very attractive and modern gaming desktop, both on the exterior and the interior. It has a very versatile style that would fit the aesthetic scheme of any place, be it bright or dark and even dull. It is slim, but it comes with a wide range of components that allows the users different levels of performance.
Follow our tech blog for the latest updates and news about what's new in the world of gadgets. Our tech blog offers valuable blogs on relevant topics and reviews to help you make the best choice for all your tech needs.
Conclusion:
The Alienware Aurora 2019 is a great gaming system for casual and hardcore gamers. This gaming device provides an exceptional gaming experience with its sleek design, remarkable features, appealing LED lighting, and great value for its price. You will definitely be fully engaged in the gaming world. Consequently, it is definitely worth the purchase. So if you're in the market for a gaming PC, check out the Alienware Aurora 2019.