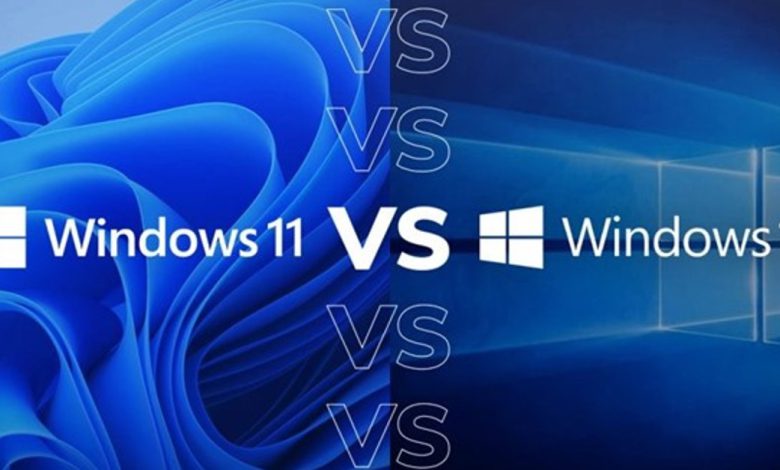 Windows introduced a new update. After the successful tenure of windows 10, windows 11 is on its mark. No doubt, the newer version or an update is always an improved version of the last one. The basic design and structure are almost similar for both Windows 10 and Windows 11. Then let us see what we can figure out from windows 11 vs windows 10.
Should You Consider Upgrading to Window 11 from Window 10?
We always owe windows to provide free upgrades. Just as Windows 10 was a free upgrade to the previous Windows version, so is windows 11 a free upgrade to the Windows 10 version. You can just follow a number of simple steps and you will make an upgrade on your own. To make this upgrade the most important thing is that your computer must meet the minimum requirements. These requirements i.e., the TPM 2.0 requirement, have also been involved in producing new controversies. It has confused people about what to do when they wish to upgrade their current computer systems.
If you would have made a purchase of a new device or you own a Surface device, you were most likely to be able to make the upgrade on the day of the launch of Windows 11.  Though, via windows update, you can update your new devices from windows 10 to windows 11.  Microsoft announced its implementation in stages. In November, Microsoft also proclaimed that the process of Windows 11 rolled out at an unexpected rate. According to this statement, we can conclude that this operating system can now be available in a huge number of computer systems.
Read More:
If you have a compatible device, Windows 11 is worth a shot. But if you do not have so, do not worry at all. We have an alternative solution for you. Without using an update, you can still install Windows 11 on a compatible PC. Just using an installation assistant, you can easily install windows 11 on your PC. Though you can try this alternative solution, but this route is not advised to adopt by the Microsoft authorities. Going this way can result in some issues. Such as you might have to face some bugs or even deal with a common issue known as the "blue screens of death."
Windows 11 vs. Windows 10: On the Basis of Performance
The comparison between windows 10 and windows 11 presented a fact that Windows 11 is going to improve the working speed of your operating systems. A complete YouTube tutorial video is present in which Microsoft itself explains the optimizations and performance benefits of windows 11. It is also stated that there is a huge role of system processes' handling capacity of newer operating systems in increased performance efficiency of windows 11. You can yourself evaluate this point when you just open your Task Manager.
The Microsoft authorities reported that the excellent performance of windows 11 is due to its capability of performing extensive memory management. This extensive memory management is specially designed to favor then open and running app windows in the foreground. Such an exceptional performance will, no doubt, demand and receive more CPU power than other system resources. Microsoft has explained everything in detail. It demonstrated that even if the central processing unit is highly busy and you open an Excel App, it will open in seconds. Despite being under 90% of load the Excel app launches at an incredible speed.  Same thoughts are heard for the shell of Windows 11. The Windows 11 shell powers visual effects but particularly powers the Start Menu.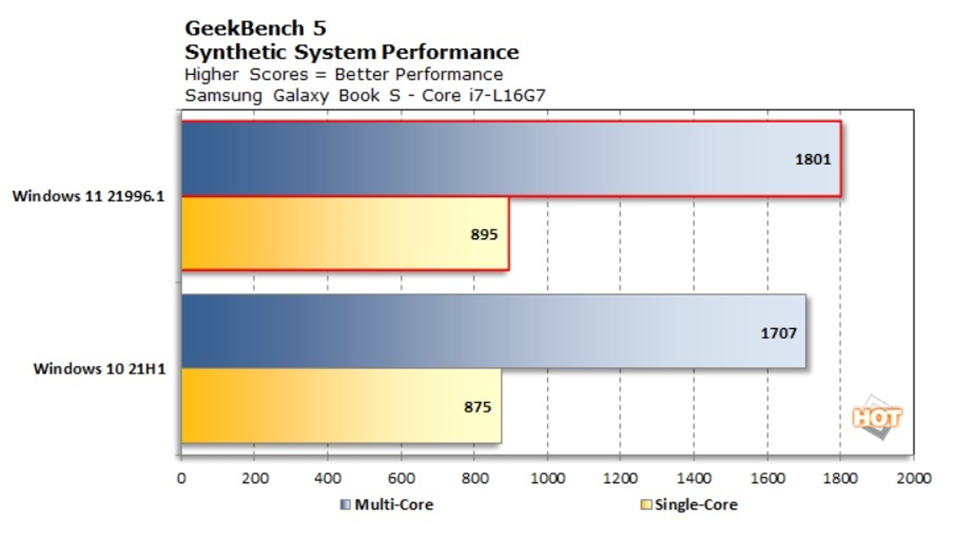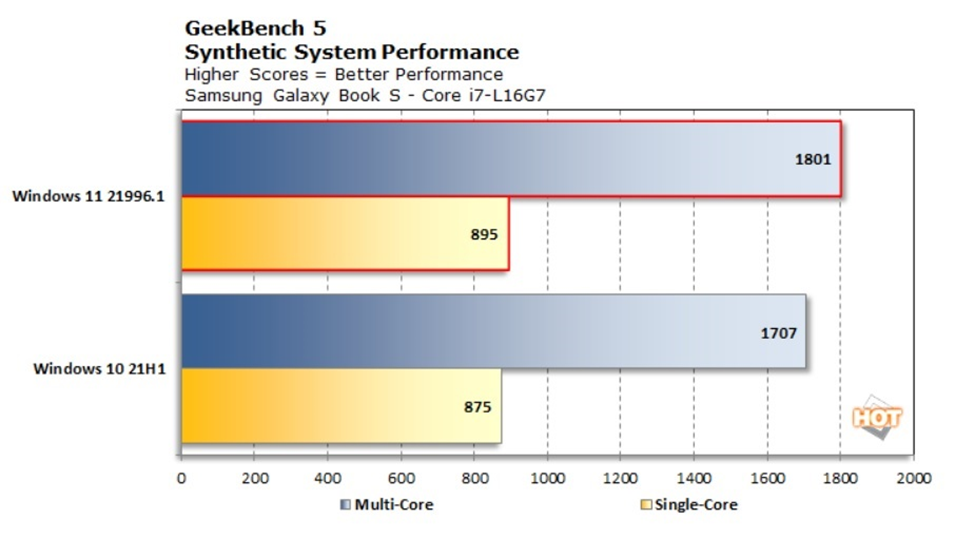 This is not the end of the story. There is more pending. The new performance changes in windows 11 deal with the resuming patterns of CPU from sleep and the management of the standby time. Microsoft announced that with Windows 11 your RAM still continues receiving power even if the whole system is at sleep i.e., your RAM remains energized even in sleep mode. The core benefit of this update lies in the startup speed. If the RAM still remains energized, then the wake-up speed of your computer is increased by 25%. No such performance feature exists in Windows 10.
Windows 11 is using Edge browser as its default browser. You will experience more improved performance in the windows 11 browser rather than the windows 10 browser. As Microsoft has clearly explained that in windows 11 the feature named "sleeping tabs" is ideal to save your CPU usage by 37% and your memory by 32%.
Integration of an Android app
With an updated windows 11 version, you can access all the android apps via the Amazon App store or the Microsoft store. Having windows 10 you can only do this using a Samsung Galaxy model but now it is made native for all. Windows users have been longing for this feature for several years and now when it is here, all the windows users are satisfied and happy. This might be one of the key reasons for Windows 11 success. Itrepresents yet another step toward the integration of mobile and laptop devices.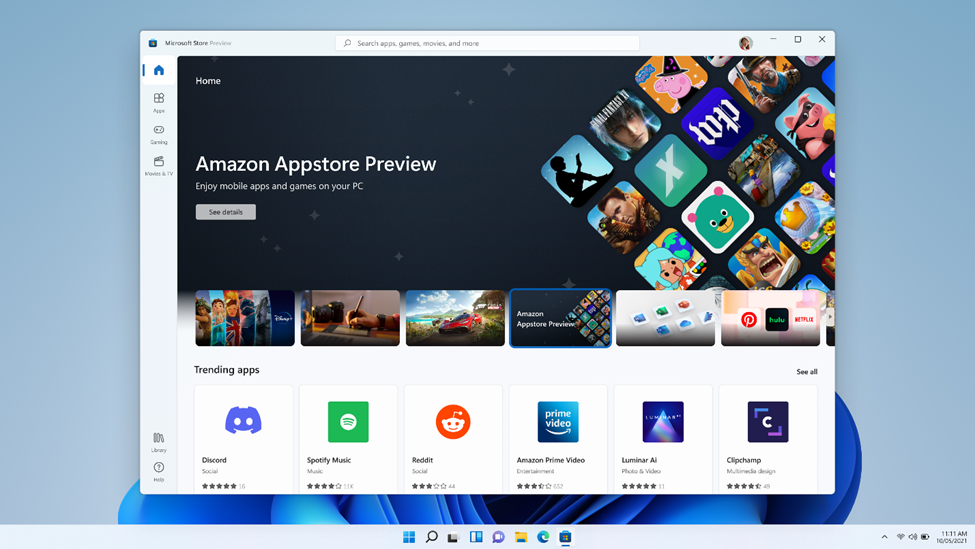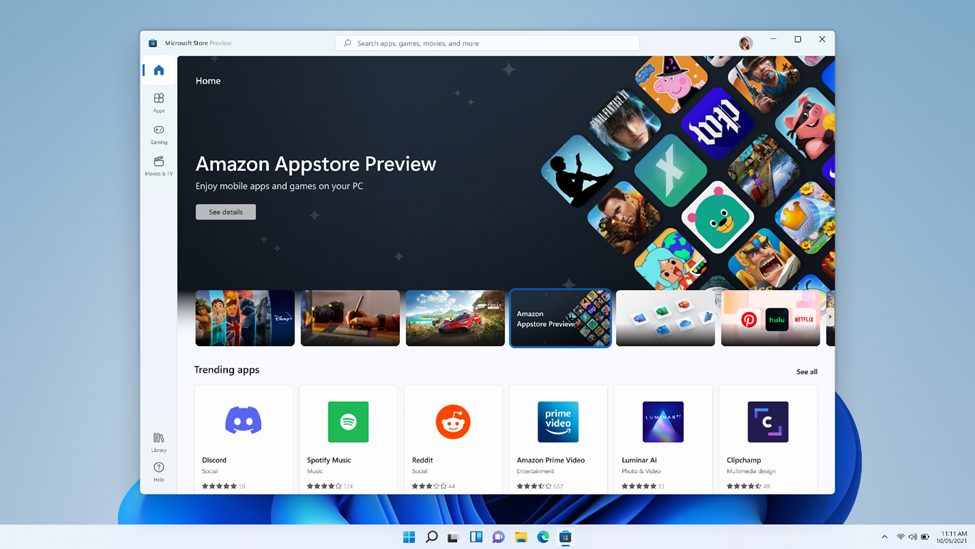 Improvedvirtual Desktop Support
Windows users are loving its new update that is allowing them to manage multiple desktops at once. The management of virtual desktops is already possible on Mac but now Windows 11 has enabled it on all Windows devices. It has the same functioning pattern as on Mac. Now you can switch between multiple desktops devoting one for work, one for school, one for gaming, and one for personal use. Windows users had to face several issues while setting this up on the Windows 10 systems.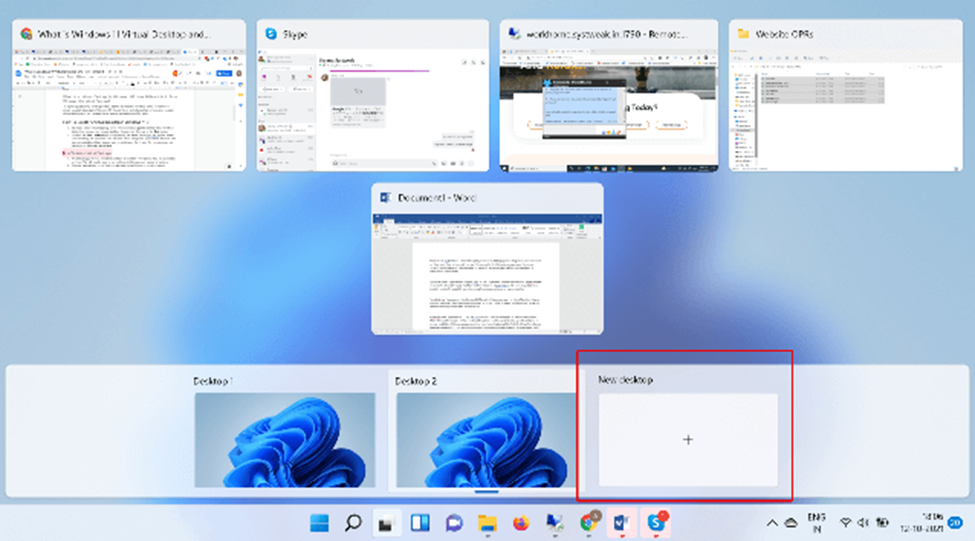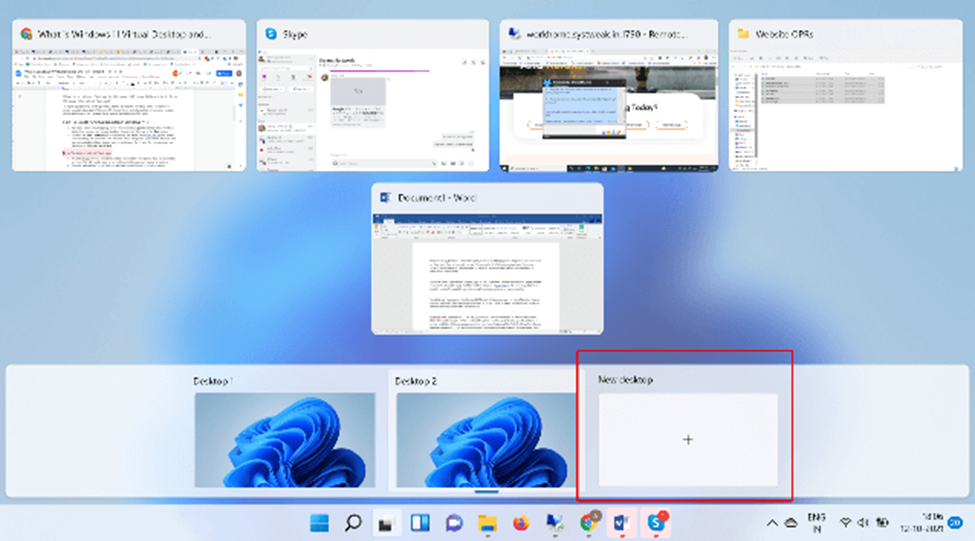 Xbox Technology For Improved Gaming Experience
Windows 11 is reported to include features including Direct storage and Auto HDR for the purpose of improving your gaming experiences. Windows 11 will incorporate features that are exclusively found on Xbox Console. This is one of the positive steps Microsoft has taken toward the integration of Xbox consoles and Computer operating systems.