Whether your goal is to streamline tasks, create a pleasant customer experience, or improve the efficiency of your business, developing custom software can be a game-changer. However, developing software can be costly and time-consuming, so it is important to ensure that your project is as well-planned as possible.
In 2022, businesses were projected to spend over $500 billion on software development by 2025. This huge increase in investment shows how important software is for modern businesses. In this article, we will outline some things to consider before developing software for your business.
Define Your Goals
Before you start planning to develop your software, it can be worth getting clear on your goals. Do you want to increase sales? Would you prefer to prioritise getting customer feedback? Do you care more about design or efficiency?
Define measurable goals that you can easily communicate with your software development team. Starting the process with a clear vision in mind can save time and money, as it reduces the number of revisions your project will likely need.
Define Your Target Audience
Having a clear picture of your ideal customer can be a crucial step to creating software that meets their unique needs. Draw up a profile of the type of person you expect will use your software. What are they like? What are their requirements? What are their pain points? What are they currently using instead, if anything?
User research will give you a clear idea of your target audience's needs. You can do this using surveys with incentives such as being entered into a raffle, or receiving a 10% off coupon, for example.
Evaluate Your Current Systems and Processes
Before you start developing new software, it can be prudent to spend some time evaluating your current systems and processes. You can either do this within your team, or you can hire testers or quality assurance experts.
Take a look at what is and is not working well. See what can be improved, and how. This can help you to identify new ways in which your new software can add value.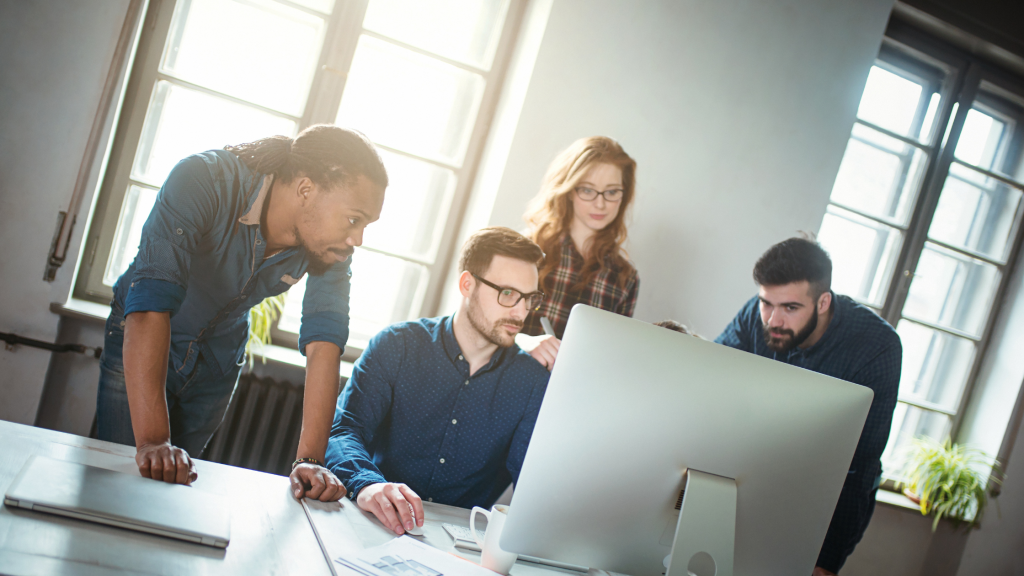 Determine Your Budget
Software development can be a huge investment, so it can be valuable to decide your budget before diving in. This includes finding a realistic figure for your ideal and upper limits. Be honest with yourself about how much you can afford to spend.
The cost of software development will depend greatly on factors such as the scope and complexity of your project, the experience of your developers, and the country your developers are based in if you are contracting them.
Consider Your Technology Infrastructure
Consider the existing technology infrastructure of your company. This includes your network, servers, data storage systems, as well as any hardware and software that you may need to run your new software efficiently.
Be realistic about whether your current technology infrastructure is ready to support the new software that you plan on building. If you do not have a robust network or enough storage, your new software will not run effectively, creating more problems than it will likely solve.
Choose the Right Development Methodology
There are a huge range of development methodologies to choose from, including Waterfall and Lean. Do some research, and consider which methodology is the best fit for your needs. Consider the scope, timeline, and complexity of your project, as well as the expertise of your development team.
Read More:
Select Your Ideal Development Team
Your software development project's success depends hugely on the expertise and experience of your development team. Although you may have an in-house team, you might also choose to use contractors or find talent through an agency. In any case, try and select a team with a proven track record of consistently developing high-quality software.
Ideally, your team should have experience in developing software for similar businesses to yours, and have experience working on similar projects.
Scalability and Flexibility
You should plan for your business to grow and change over time, which is why it is important for your software to be able to grow and change along with it. For this reason, try to consider how scalable and flexible your software is. You want your software to be able to accommodate the changing needs of your business, as well as your future growth.
Integration with Other Systems
Your new software will likely need to integrate with other systems and applications within your business, such as your CRM or ERP systems. Consider how easy it will be to integrate the new software with your existing systems and whether you need to make changes to those systems to accommodate the integration.
Data Security and Privacy
Data security and privacy are extremely important considerations, and cover many areas. Make sure you read about the data security and privacy laws of the countries in which you plan to operate your business.
Make certain that the software you are developing complies with the data protection regulations and laws of each region that you plan to use it in.
User Experience
The user experience, or UX, of your software is hugely important to its success. When you are planning your software development project, keep usability and user-friendliness in mind. Software that is difficult to use will be frustrating for your clients or customers, so it is worth ensuring that your software will be designed in a way that is easy for users to adopt.
Ongoing Maintenance and Support
Unfortunately, development does not stop immediately once the software is released. You still need to consider ongoing maintenance and support. This includes bug fixes, security updates, and the addition of new features.
Be sure that you have a plan in place for addressing the changing needs of your customers. Additionally, try and factor this ongoing maintenance into your budget.
Cloud-based or On-Premise
Something you will likely have to consider before developing a software will be whether you want this software to be cloud-based or on-premise. Both options have significant pros, but they each come with their unique downsides.
When making this decision, keep your business requirements in mind as well as your security needs, your target customers' needs, and your budget.