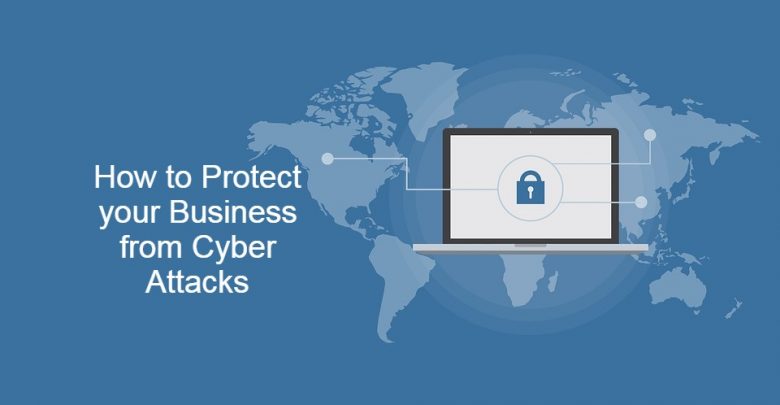 Whether you are running an organization with 500+ employees, a book store, or work from home, cybersecurity is one of the challenges that might be facing. No doubt large corporations and companies have been a popular target of cybercriminals, small businesses are not protected and, are actually the more desired target for some hackers. Famous brands and large companies are spending more money to protect their digital assets and customer data, but small businesses usually don't have enough money to be spent on cybersecurity solutions and to defend from Cyberattacks. Hackers know this thing and turned their attention to easier targets, small businesses.
Let's go through this article to find the cyber security best practices for small businesses to avoid being a victim of a cyber-attack.
Make Sure your Internal System is Secure
The internal IT system of a business or company should be managed by the dedicated IT professionals in order to mitigate the risk of cyberattacks. For this purpose, either a business should hire an in-house team of IT professionals or outsource the job to an external IT service provider company. It helps you make sure the internal system of your business is secure and is able to defend any cyber security threats.
Educate your Staff
Systems can put your workforce at a higher risk of cyber-attack by failing to filter phishing emails, but humans can quickly identify once a harmful email gets in front of them. Your entire workforce should be given the skills and tips to easily identify phishing emails and other links by understanding what to look for and what to do when find one. Let your employees know about the cyber threats like spam, malware, ransomware, phishing, and social engineering attacks so they can carry out their jobs easily without getting messed with dangerous stuff.
Install a Firewall
It is one of the first lines of defense to protect a business or corporation from cyber-attacks. As a small business owner, you should set up a reliable firewall to build a barrier between your business data and cybercriminals. Most of the internet service providers now offering their services with internal firewalls to provide their clients/customers with the utmost protection.
Turn Encryption on for Sensitive Files
In order to build an extra layer of security between business data and cybercriminals, consider encrypting sensitive business files that contain personally identifiable information. Encryption of these files makes sure that only authorized people can see the information shared. It not only helps you stay away from cybercriminals but also helps you manage and control sensitive business data in the best possible way.
Make a Plan for Mobile Devices
In this digital world where everyone has a smartphone, it is essential for small businesses to have a documented BYOD policy that emphasizes security precautions. Also include wearables in the policy so everyone coming to the workplace with his/her mobile device or wearable should follow the safety measures to protect the business from cyber-attacks. It will help them use their devices at work without facing any security concerns,
Enforce Safe Password Practices
Changing passwords seems to be a pain for employees and they are more likely to use a single password for different of accounts for years. According to research, almost 60% of data breaches and ID thefts happened due to weak, stolen and lost passwords. That is the reason, you should encourage your employees for safe password practices. Ask them to use strong and hard to guess passwords. Also, they should not write and leave passwords somewhere. However, the use of password managers like Google Password Manager is the best way to keep passwords at a safe place and away from malicious persons.
Regular Data Back-Up
Backing up data on a regular basis is one of the best ways to keep important business data safe and secure even after experiencing an unexpected incident like the failure of the computer or damage of drive etc. Be sure to back up all your data including Word processing documents, spreadsheets, financial records, and visuals, etc. on a regular basis to make sure you will have all of them even when lost due to some technical issues or system failure.