Software
7 Factors to Consider When Selecting the Best CRM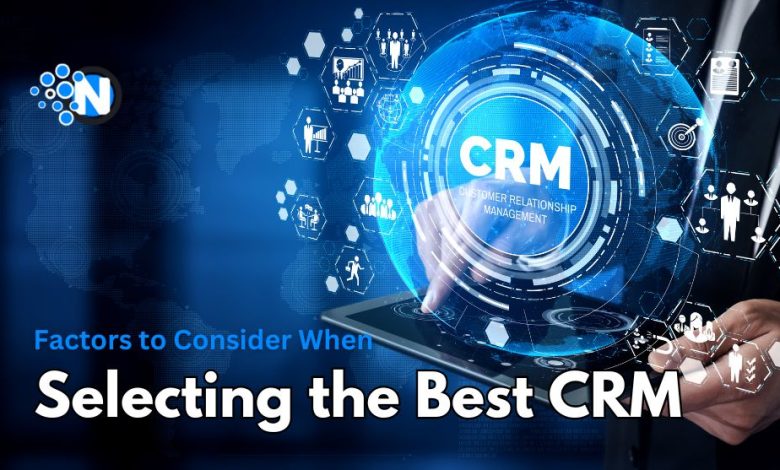 Successful companies in today's highly competitive market cannot afford to ignore customer relationship management. CRM emphasizes building and maintaining strong connections with customers to boost satisfaction, loyalty, and retention rates.
Businesses can better cater to customers' unique tastes and needs by employing customer relationship management (CRM) systems and procedures to collect and analyze customer feedback and data. However, it may be challenging to choose the best CRM software from the numerous options that are now accessible.
This article will help small business owners and sales managers properly choose customer relationship management software.
Things to Consider When Choosing a CRM
Maintaining a loyal customer base is essential to success in today's cutthroat marketplace. A customer relationship management system (CRM) can revolutionize a company by boosting customer satisfaction, sales, and market share. Picking the right one can be challenging, considering all the available CRM options. Here are some CRM tips to consider when choosing a CRM system that can help you select a CRM and maximize customer interactions.
Is the CRM Software Tailored to Your Needs
To effectively implement the best CRM software 2023 for your organization, you must comprehend your requirements. Consider your business's scale, industry, and objectives. Consider scalability and customization options when selecting a cloud-based or on-premises solution for your expanding organization.
Think about contact management, prospect tracking, sales forecasting, and customer service. User-friendliness, data security, system integration, and mobile accessibility must all be considered. You can select the best CRM software for your organization by carefully evaluating your requirements and increasing efficiency, productivity, and customer satisfaction.
Is the CRM Solution Scalable?
Consider a system's scalability when selecting a CRM for your business. The best CRM management that can scale with your needs eliminates the need to transfer platforms. As your organization expands, a scalable CRM enables adding users, storage space, and consumer data.
A scalable CRM solution should also be adaptable. Your company's CRM requirements may change as it grows. Tailoring the CRM system to business processes, protocols, and reporting requirements, all while maintaining a simple CRM interface, is essential. Look for the best CRM software with this adaptable design to accommodate your evolving business requirements. This ensures the CRM solution remains pertinent and effective as your customer relationship management strategies and objectives evolve
Do You Need a Web-Based, Cloud-Based, or On-Premise?
The best customer relationship management (CRM) system must be accessible, whether web-based, cloud-based, or on-premise. Web-based CRMs are accessible via browser from any internet-connected device.
The CRM is accessible from home, the office, or on the go, providing users with flexibility and convenience. For greater accessibility, cloud-based CRMs store data and software on remote servers. This eliminates on-site maintenance and enables users to access the CRM from any location with internet access. Cloud-based CRMs are scalable because organizations can add or remove users as necessary.
However, on-premise CRMs offer greater security and control. On-premise CRMs store software and data on the company's servers. Companies can manage their CRM systems and data in compliance with security and privacy regulations. On-premise CRMs offer greater control but may be more expensive to implement and maintain.
Can You Use It for Sales, Marketing, and Customer Service?
Which departments or functions would benefit the most from the CRM (Customer Relationship Management) system is one of the essential considerations when selecting the optimal CRM (Customer Relationship Management) system. Sales, marketing, customer service, or all three are necessary for CRM purposes. Each CRM system may have unique capabilities and features in these areas.
A CRM with robust lead management, opportunity tracking, and pipeline visualization capabilities can assist your sales team in managing contacts and transactions. A CRM that supports campaign management, prospect nurturing, and analytics is required for marketing success measurement. The CRM should incorporate ticketing, case management, and communication options to provide rapid and effective customer service. You can select the optimal CRM system for your business by identifying the areas in which you need assistance.
Read Also: 7 Best Practices For Successful CRM Adoption
Is It Compatible With Your Current Scheme?
The best CRM software in 2023 should integrate with the ecosystem of your business. Your CRM may share data with marketing automation platforms, sales software, customer care systems, and e-commerce platforms.
Ensure a simple connection to consolidate and streamline corporate processes, reduce data silos, enhance data accuracy, and provide a consistent view of consumer interactions across touchpoints. Integration is essential when selecting a CRM because it enhances interdepartmental collaboration, consumer experiences, and data-driven decision-making.
How Easy Is It to Learn?
User-friendliness and a straightforward layout are crucial for employee adoption and proficiency. Users can rapidly master a CRM system with a clear interface, intuitive navigation, and comprehensive training resources. Customization via drag-and-drop, contextual guidance, and interactive tutorials facilitate system comprehension. An easy-to-learn CRM solution can ultimately increase user productivity and organisation-wide implementation.
Is the CRM Solution GDPR-Compliant?
GDPR compliance is required when choosing the best CRM solution. The EU General Data Protection Regulation (GDPR) governs the collection, processing, and storage of personally identifiable information. CRM solutions compliant with the GDPR must provide user consent management, data encryption, access controls, and secure data storage. Data subject rights should be supported, including access, correction, and deletion. The CRM solution should also manage data breaches and promptly notify authorities and affected parties.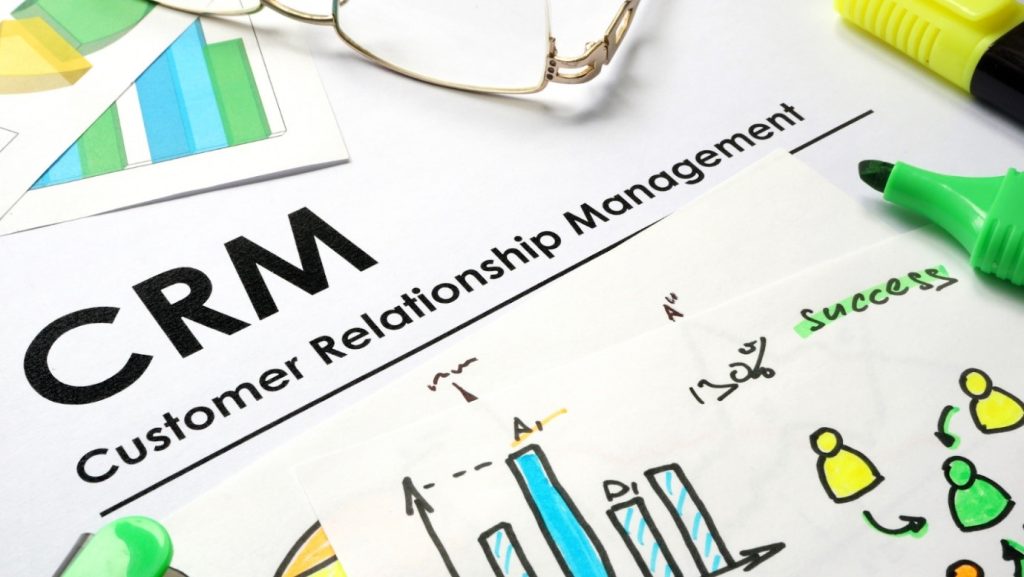 Why It Is So Crucial to Choose the Right CRM System?
To effectively manage client relationships, businesses must select the appropriate CRM solution. In today's competitive economy, consumers seek personalised services and experiences. A CRM system centralises consumer information, enabling organisations to manage and analyse it.
Businesses can customise their marketing, sales, and customer service using the appropriate CRM by monitoring customer interactions, preferences, and purchase histories. Customer satisfaction, customer loyalty, and sales increase. A well-implemented CRM system facilitates internal processes, enhances team collaboration, and provides decision-making-relevant data.
Without an effective CRM system, managing customer interactions is challenging. Manual processes, spreadsheets, and multiple data sources make it difficult to comprehend clients, leading to lost opportunities and disjointed communication. Poor lead management, follow-ups, and customer support may result in dissatisfied customers and lost business.
A good CRM system, however, allows businesses to nurture prospects, automate processes, and provide timely and customised interactions. It helps sales teams close transactions by providing crucial information. Businesses can solve problems, upsell, and provide excellent customer service by analysing consumer data and trends. To succeed and remain competitive, businesses must select the optimal CRM system in today's customer-centric environment.
Conclusion
Investing in the best customer relationship management software is an investment in the health of your business's most important asset: its relationships with its clients. Improve relationships with customers, improve operations, and propel expansion with the help of a customer relationship management system. Decide carefully, consider your options, and consult with people who have a stake in the outcome.
Remember that the key ingredients to a successful best CRM management rollout are dedication, regular evaluation, and constant tweaking. Maintain a consistent schedule of CRM performance reviews, user feedback collection, and strategy adjustments. Building solid, long-lasting relationships with customers and realising your company's full potential are both facilitated by using an effective customer relationship management system.
FAQs
What if my team finds it challenging to adopt a new CRM system?
A CRM's ease of use is crucial to its widespread adoption. Try to get a customer relationship management system that can be easily adapted to your needs. If you want your team to be up and running quickly, selecting a CRM vendor that provides extensive training materials like tutorials, webinars, and manuals is important. Your team will rely heavily on the CRM provider's ongoing help to solve any issues that may arise.
What if I need assistance or encounter issues with the CRM?
Check that the CRM company has multiple ways to contact them in case of technical difficulties, such as through email, phone, and live chat. Quick and helpful support can make or break your CRM rollout.
How can I make the most of my chosen CRM system?
Gather user input and do regular CRM management evaluations. Incorporate new data and user feedback into your CRM initiatives consistently. Ensure that your team is well-trained to make the most of the CRM system's capabilities and that you keep up with the latest features and upgrades the CRM provider releases.