Business
What is Recurring Payment Processing? Types and Benefits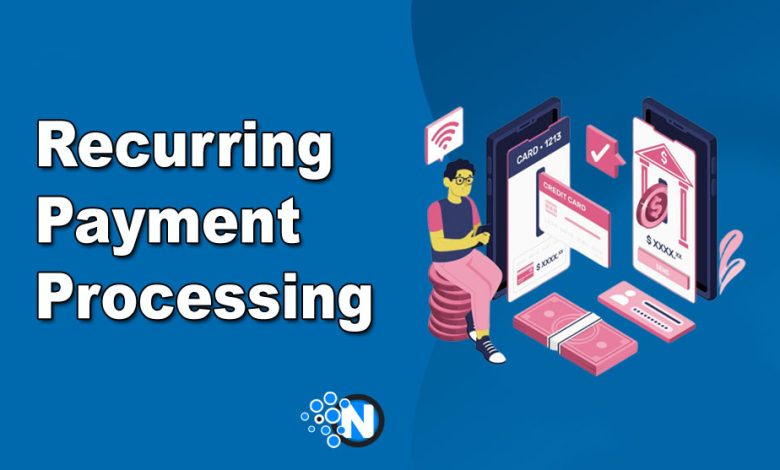 Recurring payment processing is becoming essential in this digital world because of its exceptional perks and convenience. It enables both businesses and consumers to bring efficiency to their transaction processes. Furthermore, you can manage your finances more seamlessly through this methodology. Also, you can maintain records regarding the amounts and dates of withdrawal. As a result, you can pocket extensive benefits and advantages, taking your company right above the competitors. We have developed this guide to provide you with details about the types and benefits of recurring payments.
What is Recurring Payment Processing?
Recurring payment processing is one of the most widely used terms that refers to the financial arrangement to bring automation in payment transactions. In this process, the company or service provider can automatically charge a specific amount after a regular interval. Generally, subscription-based services, utility bills, memberships, and other companies utilize this technique to bring comfort and ease to customers. Users can get immense benefits, especially those who are short of time and cannot process manual transactions. You can set up this payment processing on customized intervals, like a week, month, or year. Hence, businesses can get insights into the predictable revenue stream. The only requirement is that both companies and customers agree upon the terms decided at the time of subscription.
Types of Recurring Payment Processing:
The following are the main types of recurring payment processing. You must learn about them to determine which is the best for you. The picking is entirely dependent upon your requirements.
1 – Fixed Schedule Recurring Payments
As the name shows, fixed-schedule recurring payment processing occurs at regular intervals. You have to subscribe to a membership plan for a specific period, such as a week, month, or year. This approach comes with the benefit of paying the same amount for the subscription, whether the total cost is changed or not. For example, you can pay for a monthly gym subscription. Similarly, Amazon Prime offers monthly and yearly plans. Besides allowing customers to manage their budgets, businesses can also get constant benefits over the subscription period.
2 – Variable Amount Recurring Payments
Variable-amount recurring processing systems have become increasingly popular in recent years because of their potential benefits. They are common in business, especially those who work on a pay-as-you-go model. Moreover, utility bills, like electricity, gas, and others, fall under the same category. In such cases, the amount charged depends upon the amount of that particular thing consumed by the customer.
3 – Recurring Donations
Non-profit organizations often incorporate recurring payment systems in their infrastructure to collect donations and perform transactions. It is vital to notice that receiving amounts from all across the globe and managing the records is impossible through traditional or manual payment methods. Therefore, these organizations are now implementing this system, allowing donors to regularly set up automated payments to support their favorite support cases.
4 – Trial Periods and Free Trials
Some businesses, particularly those that deal in software, offer trial periods to allow users to test and understand the features and functioning of their products. By providing full access for a specific period before signing the contract, they convert customers to recurring payments. As a result, the client has to pay the required amount, ensuring transparency between both parties.
Benefits of Recurring Payment Processing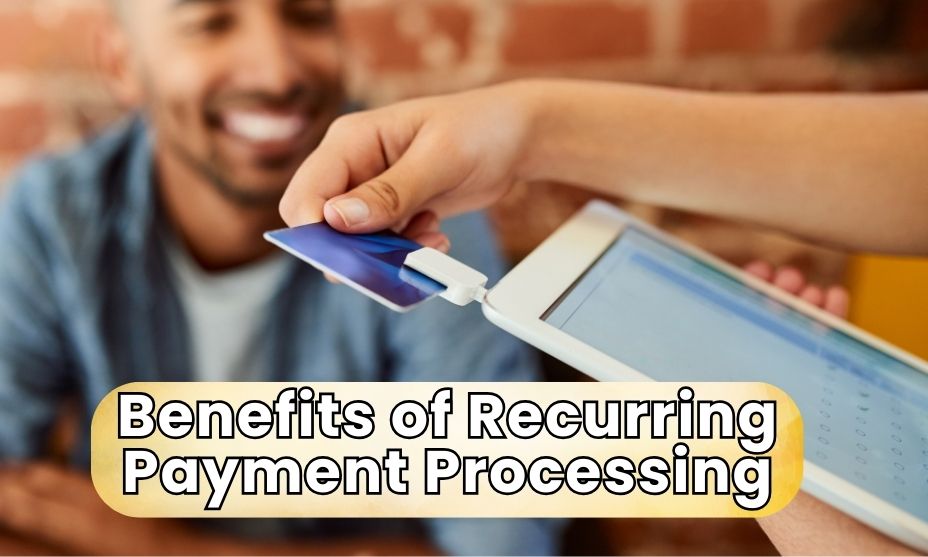 Recurring payment processing is a brilliant achievement in this modern landscape, providing significant benefits to businesses and customers. We have detailed some of the top ones in the under-section, helping you to understand the importance of adopting this system.
1 – Predictable Revenue Stream
The predictable revenue stream is the essential requirement of every company or organization to estimate its total earnings or net profit after a specific time interval ends. With recurring payment processing, they simultaneously ensure a constant supply of subscription prices. It allows them to collect the revenue simultaneously and match it with the estimated earnings. Any anomaly or difference can be tested again to find the errors. Hence, you can reduce losses to a greater extent. 
2 – Enhanced Customer Retention
Recurring payment processing integrates automation features, reducing the hassle for customers to make payments. As a result, it leads to higher customer retention rates (CRM). Subscribers won't cancel the membership after making payments. Moreover, you must remain in contact with them to ensure that they are getting all the desired perks with more convenience and less effort.
3 – Reduced Administrative Overhead
Another benefit of recurring payment processing is that it reduces administrative overload by automating the payments. The system generates the emails and sends them to the users automatically to notify them about the automated subscription. Thus, administrators can work on other productive works to streamline critical processes and ensure significant advantages, allowing you to go ahead of the competition.
4 – Improved Cash Flow
Cash flow inside the industry is crucial to maintaining progress and competition, leading to more consistency and efficiency. Recurring payment processing allows businesses to receive funds in their accounts and automatically generate reports to help you learn details about the users and their subscription models.
5 – Customer Convenience
Customer convenience is also an exclusive benefit of recurring payment processing, as you don't need to resubscribe to your membership plan manually. It is a common problem that people often forget about the renewal of their plans, resulting in disruption in their entertainment. However, automated payments prevent these negative consequences and ensure consistency in membership plans.
Final Verdicts
Recurring payment processing has become an essential financial mechanism that benefits businesses and customers. Its various types are compatible with different industries and customer preferences, providing predictability and convenience. Businesses can overcome the marketing competition by offering benefits like predictable revenue, enhanced customer retention, and improved cash flow and direct their way to more sales and revenue. Also, they leverage the right tools and strategies to streamline financial operations, drive growth, and enhance the overall customer experience in today's digital economy. Particular challenges are present that must be handled effectively to get better outcomes.