Alternatives
What are the Alternatives to Fiverr in US and UK?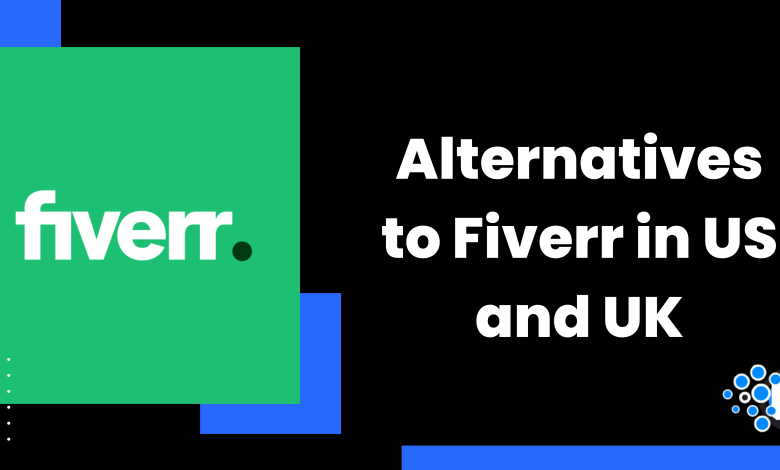 As a startup founder or manager, one key challenge is balancing the need to delegate with the need for quality output. Hiring full-time employees for every role is only sometimes possible, so outsourcing has become a popular option. Fiverr has been one of the most popular outsourcing platforms in the US and UK, connecting clients with freelancers worldwide. However, other alternatives to Fiverr offer unique features and advantages, such as Pareto, which provides a high level of curation and quality output.
By considering alternatives like Pareto, businesses can ensure that their outsourcing needs are met with quality and reliability. Pareto connects clients with top-tier freelancers vetted through a rigorous selection process. As a result, customers may rest assured that they will receive excellent results tailored to their requirements. In addition, Pareto offers project management support and guarantees that clients will be satisfied with the results.
What is Pareto?
Pareto is a curated marketplace that connects businesses with pre-vetted freelancers and professionals. The platform prides itself on handpicking only the top 10% of freelancers, ensuring that clients get high-quality output. Pareto has many offerings catering to various industries, such as business, technology, finance, and marketing. Clients can request services such as data entry, research, writing, accounting, legal work, and more.
Scope and offerings
Pareto has an impressive scope of offerings, catering to businesses of all sizes and industries. The high degree of curation is one of Pareto's most important benefits. Pareto only accepts freelancers vetted and verified through a rigorous screening process. Customers may rest assured that they will have access to the most qualified experts in the field.
Fiverr, on the other hand, sells a wider variety of services. While it provides a wide variety of services, the platform's curation level differs from Pareto's. Clients may spend more time looking for the ideal freelancer and accepting lower-quality work.

Features and business model
While Fiverr is known for its large pool of freelancers with diverse skill sets, Pareto takes a different outsourcing approach. Pareto offers a smaller pool of freelancers but focuses on quality over quantity. Freelancers on Pareto have all passed a thorough screening process to ensure they can reliably meet the needs of their customers.
Pareto also offers project management support, which can be helpful for businesses needing more time or resources to manage their projects in-house. The outcomes are guaranteed to meet or exceed the expectations of each client. If they don't, Pareto will refund their money.
Regarding pricing, both Fiverr and Pareto offer competitive rates. Still, Pareto tends to be on the higher end due to its focus on quality and curation. Pareto's pricing is customized for each client based on their project size and complexity.
The Adobe blog, on the other hand, is a free resource for businesses seeking to improve their marketing and creative strategies. Although it does not provide outsourcing services directly, it can be an invaluable resource for companies seeking to learn industry standards and locate exceptional freelancers. Freelancers can also use the Adobe blog to learn about the newest industry trends and approaches. While Fiverr may be the go-to option for businesses looking for a large pool of freelancers with diverse skill sets, alternatives such as Pareto offer unique features and advantages. Companies can decide which outsourcing platform best suits their needs by considering quality, project management support, and pricing factors. In addition, organizations and freelancers can benefit from keeping up with the newest trends and approaches in the creative sector by using resources like the Adobe blog.
Comparison and conclusion
Regarding scope and offerings, both Pareto and Fiverr have advantages and disadvantages. Pareto offers a high level of curation and quality output but at a higher cost. A wider variety of services is available on Fiverr at a lower price. However, finding a reliable freelancer can take longer and may result in a lower-quality end product.
Regarding features and business models, Pareto's dedicated project manager and high level of curation can be a significant advantage for businesses that need to delegate work quickly and efficiently. Fiverr's lower cost and large pool of freelancers may be more suitable for companies on a tight budget or those that need to find a specific type of freelancer quickly.
Conclusion
Pareto is an excellent alternative to Fiverr for businesses that need high-quality output and a dedicated project manager. Companies on a tighter budget or with a more immediate need for a specific type of freelancer may find better success with Fiverr. It's important to weigh both possibilities carefully before deciding based on your organization's unique circumstances.