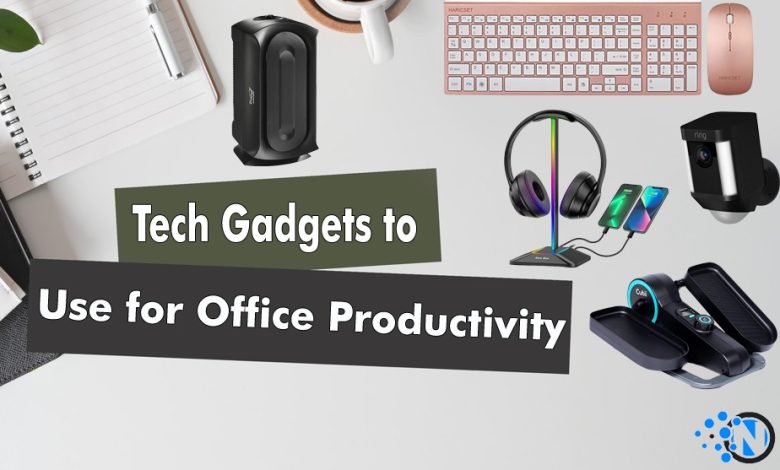 In an office, workers spend most of their time accomplishing different tasks. It may be hectic and time-consuming, but technology arrived with some unique innovations and has provided products you can own to ease your tasks. The days are over now when people spend the whole day working in an unpleasant environment. Now, smart office tools and gadgets allow you to not only fulfill your needs but also manage essential things in a bit of place, giving you a charming atmosphere inside the office. Here we have extracted the top five tech gadgets you must have in your office for use, as they are extremely helpful in increasing office productivity.
Why We Need Smart Tech Gadgets In Office?
As we have described previously, traditional office tools do not fulfill the requirements of modern days. The world is getting fast now, and spending your precious time on traditional devices won't be effective anymore. Thus, you need to convert your old technology into new ones. Some of the practical consequences of adopting this strategy are listed below.
Enhanced Office Productivity
Less Time Consumption
Effective Work
Improved Quality
Pleasant Atmosphere
Many other favorable outcomes are also seen, like the workforce feeling safe adopting new technology as innovation has reduced the risk of product damage or any other negative factors associated with them.
Top 5 Tech Gadgets To Use For Office Productivity
Considering all the above-mentioned positive results, we come with the top 5 tech gadgets you must use to improve office productivity.
1 – Ring Spotlight Cam Battery HD Security Camera
In the modern world, when some people are going up in the market rapidly, a few locals have lost their worth in odd games to get to the top despite working correctly. Thus, the risk of theft and robbery increased significantly, and your office may be one of those places. It would be best if you needed security equipment to secure your business and workplace. Ring Spotlight Cam Battery HD Security Camera is there to be the top pick for you.
The camera is accompanied by a high-quality lens which will give you the perfect video in HD quality up to 1080 pixels. You can connect it to any of your devices, whether your phone or a laptop, which will help you recognize the culprit very effectively in a blink of an eye while sitting anywhere. Moreover, if you cannot detect any person, the additional feature of motion detection will help you point out the motion of a person. However, if you don't want to call the cops and stop the robbery simultaneously, just warn the thieves, as Ring Spotlight has added the characteristic of two-way talk.
Another attractive attribute of this product is that it can store recordings for up to 180 days. Thus, you can watch any activity of this period at any time. The built-in LED light strip helps capture the infrared rays, giving clear vision at night. Thus, Ring Spotlight Camera must be part of your office gadgets.
What We Like The Most?
Recording up to 180 days
Clear night vision
Movement detection
Can be linked with Alexa
Two way talk
Siren
Video quality up to 1080p
What Are The Cons?
Low quality manufacture
Easily destroyable base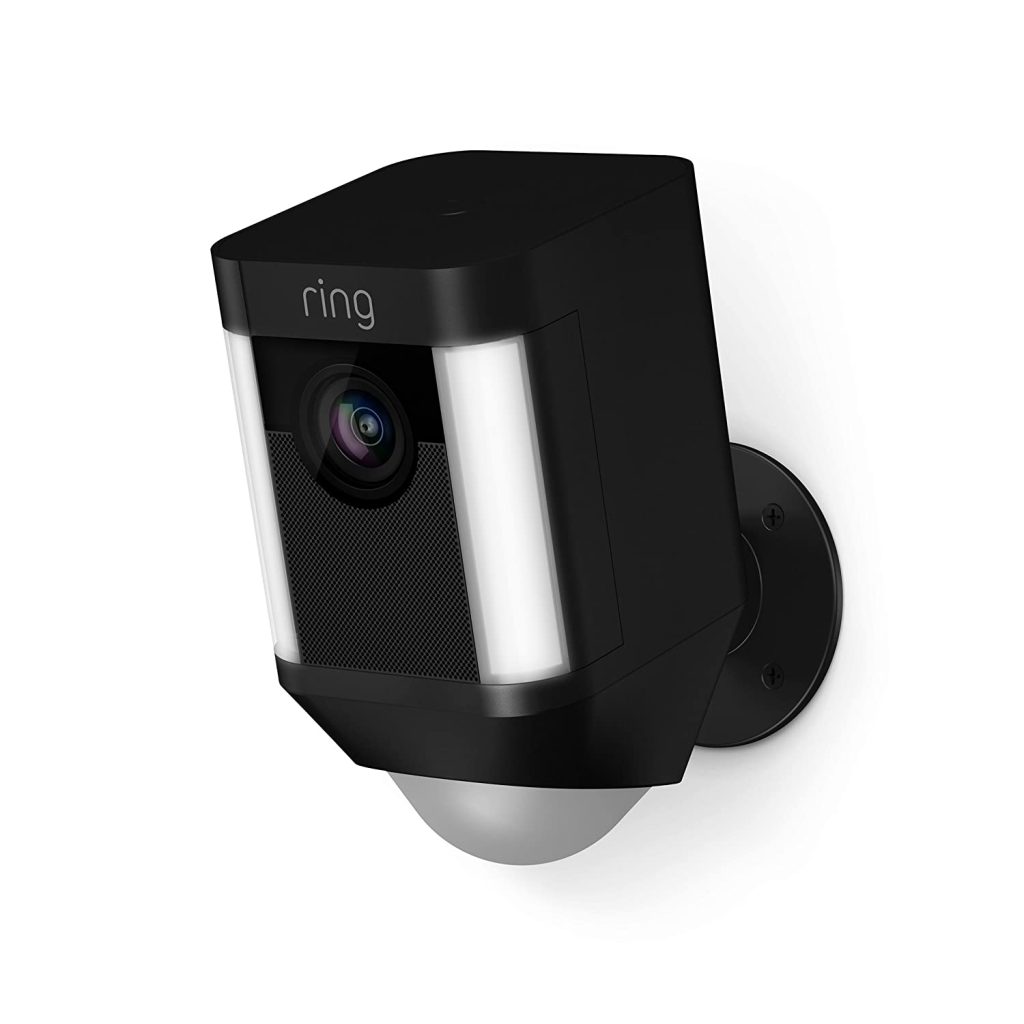 2 – Cimetech Compact Wireless Keyboard and Mouse
Best famous for ultra slim design, Cimetech Compact Wireless Keyboard and Mouse combo must be a compulsory part of your office if you want to improve interior beauty. The 2.4G wireless technology is lightning-fast and will give you the best outcomes when you have a shortage of time. Moreover, this also allows you to operate your PC from around 10 meters without any disconnection or dropout.
The keyboard gives a silky touch and is hugely noise-free, offering a decent vibe to the worker and the client sitting nearby or in front of you. Moreover, the tilt angle provides a comfortable typing position, allowing you to work fast and comfortably. The auto on/off mode shuts it down, which conserves the battery for more prolonged use. Thus, the problem of frequent charging is resolved to a great extent.
The mouse allows you to change its DPI easily between the 800 to 1600 marks, making it an office mouse and a gaming gadget. Thus, Cimetech Compact Wireless Keyboard and Mouse combo will be the best pick for your office, home, or gaming YouTubers.
What We Like The Most?
Ergonomic Design: Increase Office Beauty
No Noise: Provides Smooth Experience
Soft Touch: Easy To Operate
Tilt Angle: Provide Typing Ease
Easily Adjustable DPI: Multipurpose Use
Compatible With Every Device
What Are The Cons?
Can Easily Be Broken When Fall
No Print Screen Key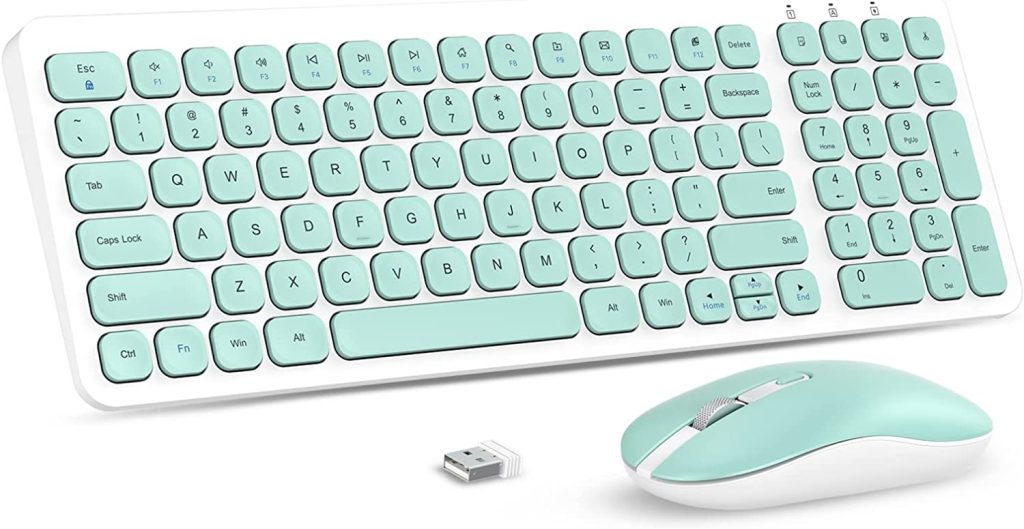 3 – GIM Wireless Charging Mouse Pad
Working in the office continuously for around 8 or 10 hours will not allow you to charge your phone sideways, as background apps may drain your battery. Hence, workers from distant places will have to face problems on their return home. Thus, GIM has come up with a solution as they have innovated a significant technology: chargeable mouse pads. This 2 in 1 product will not help you charge your phone while working but also ease your work.
The pad is almost 4mm thick with a non-slippery top surface and base. Thus, it will stick firmly to the table top and provide a solid grip while working. Moreover, the ideal thickness prevents shape damage, and you can use it longer. GIM has designed this board with Polyurethane leather, widely known for high water and oil resistance. You can easily clean it if cheese or ketchup falls on it while having a feast in the office.
This wireless charging pad is compatible with almost every iOS or Android mobile. The built-in 15W technology charges your phone in no time. It thus makes you tension-free about battery health during your office tenure. 2 types of charging methods, horizontal and vertical, will allow you to use it during lunch or any leisure time. Besides this technical excellence, GIM Wireless Charging Mouse Pad is accompanied by a smooth surface that will take your office experience to a professional level.
What We Like The Most?
Great Durable Design
Clean Functionality
Incredible Compatibility
PU Leather Surface
Lightweight
What Are The Cons?
Surface Not Flat
Poor Touch Sensor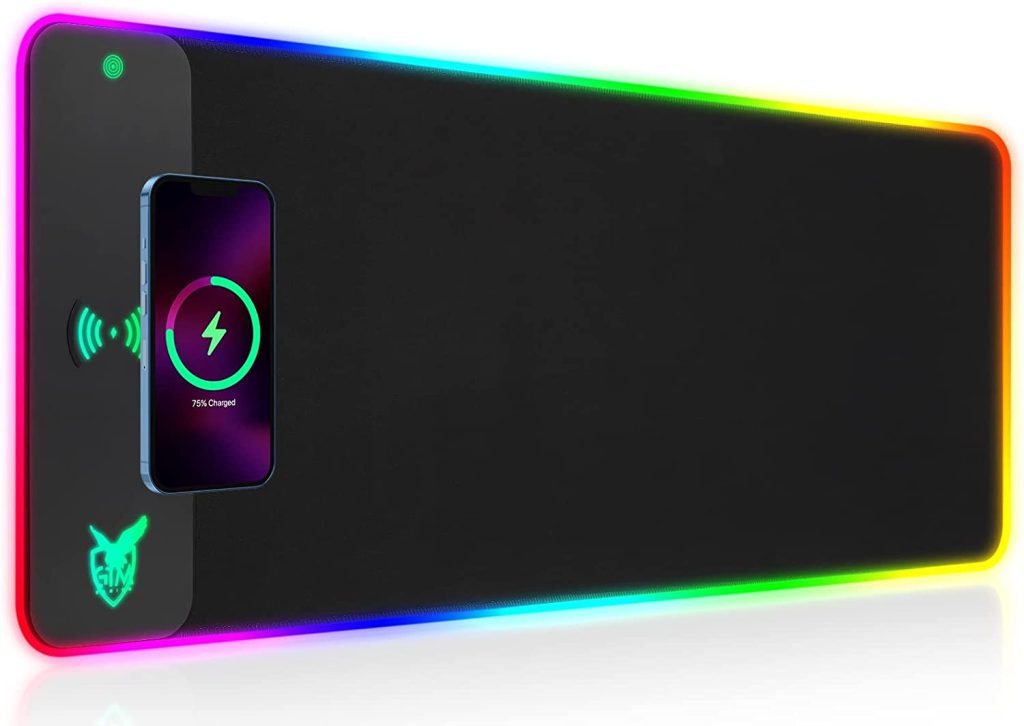 4 – Cubii JR2, Under Desk Elliptical
Working in the office and not having a comfortable pose is like a fish out of water, as it will cause colossal back pain and quickly make you tired. Moreover, if you are the owner or executive of a firm, you will surely get the poor tasks efficiency of your employees. Thus, providing them with a seating plan that allows them to have a comfortable position during their work will minimize their labor and allow them to work faster than before.
The Cubii JR2 is one of the best for your office as the under-desk machine allows you to paddle your feet while working there. This strategy will keep your staff active and also helps them maintain fitness. This under-desk bike enables you to burn calories by sitting at your table instead of running on the road, where many other risks are associated. The product is extremely lightweight and can be translocated to any place.
One of the top attributes of this product is the HD display that provides data regarding your exercise on this machine. Thus, you can track your fitness easily without doing anything costly. Moreover, you can also download the Cubii app on your mobile devices and easily track your exercising potential by adding the figures on the screen.
What We Like The Most?
Fitness Tracker
Smooth Performance
Lightweight
Easily Adjustable Under Any Table
Can Bear Up To 300 Pounds
What Are The Cons?
Pedal Not Firmly Attached
Expensive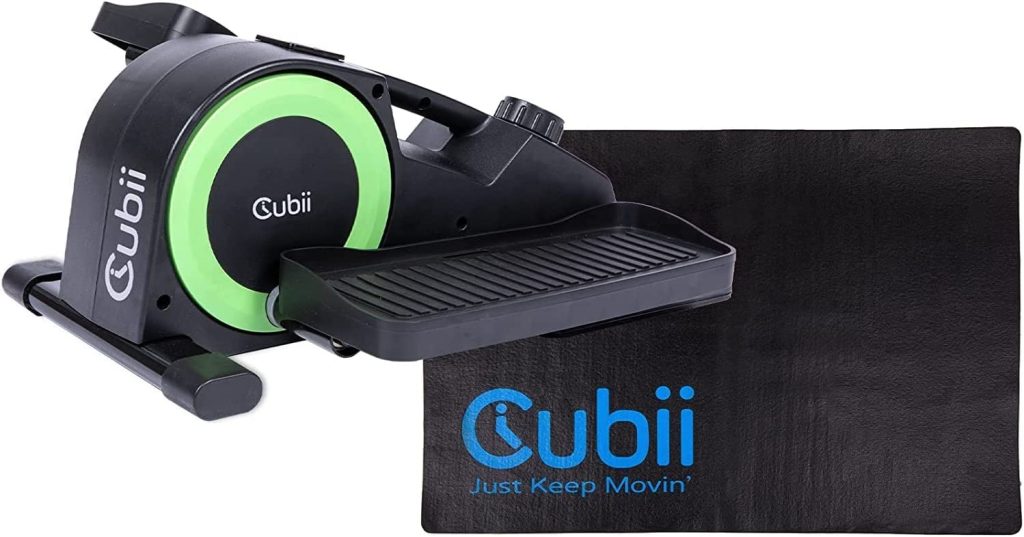 5 – Hamilton Beach TrueAir Air Purifier
Covid-19 has created serious health issues, and the pandemic is still unresolved. Keeping in view this fact, we are recommending this product. Hamilton Beach TrueAir Air Purifier must be in your office to protect your staff from different allergens, as it can clean the air efficiently with incredible results.
The stylish design and powerful air purifying technology can be the best option for your cubic office and are ideal for 160 square feet. The Hepa Grade filter works amazingly and captures almost all kinds of air pollutants, including plant pollens which helps you keep your working force safe from allergic reactions.
Hamilton Beach TrueAir Air Purifier can easily be assembled and thus can be used anywhere and at any time, whether in your whole office or your cabin particularly. The speed of the cleaner can be adjusted based on the requirements and persons in the office. When there is a small working force, the lowest speed is recommended.
What We Like The Most?
Ergonomic Design
Changeable Speed
High Quality Hepa-Grade Purifier
Durable Body
Easily Cleanable Filter
Easy Assembly
What Are The Cons?
Only Cover Small Area
Sometimes Produce Noise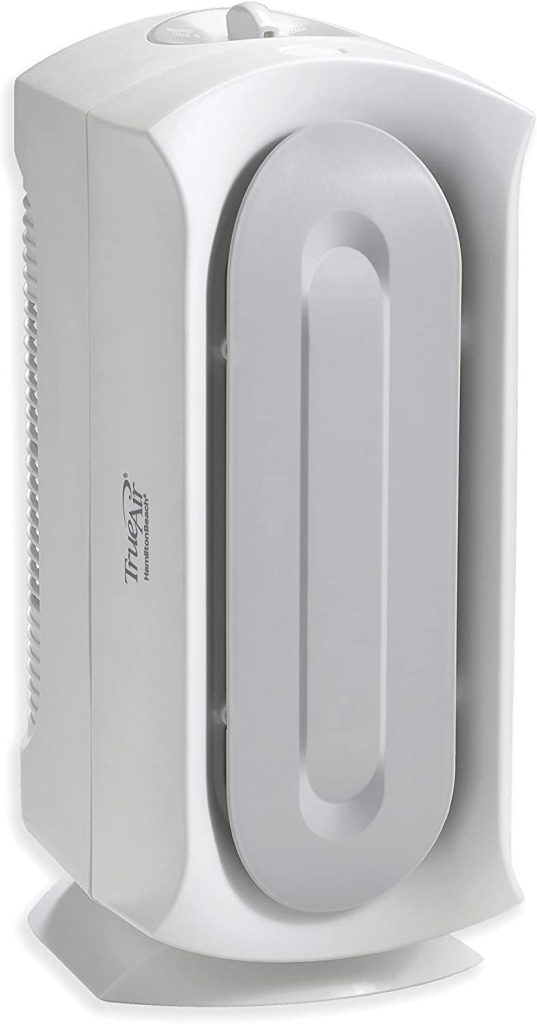 Final Verdict
There is a wide variety of office products that you should have in your office. But some things are less crucial. That's why we have sorted the web entirely and picked the best products to recommend by considering health issues, working efficiency, and other primary risk factors. That's all about the top 5 tech gadgets for office productivity. Hope you will find the best fit for your office. Stay tuned for more information!