Web Dev
The Impact of Mobile DevOps Engineering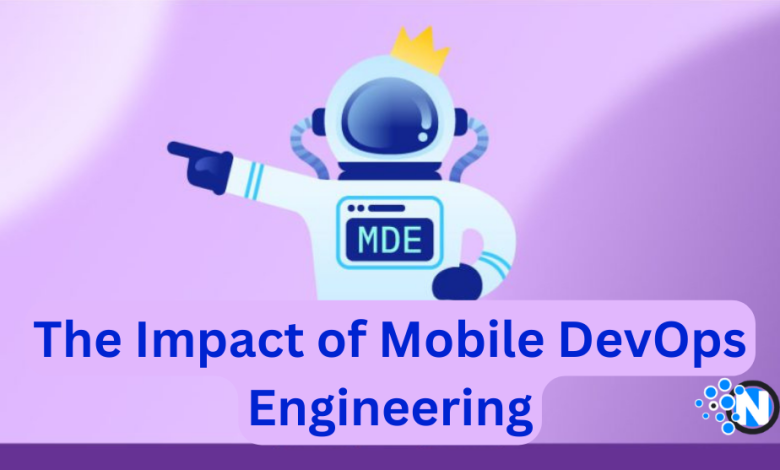 In 2021, the 'DevOps Engineer' job title led the race, affirming the increasing importance of Mobile DevOps. Valued at $7 billion in 2021, this realm is set to rocket to $51 billion by 2030, exhibiting a CAGR of 24.7%. Mirroring this leap is the rising necessity for proficient Mobile DevOps engineers.
Why Mobile DevOps is a Rising Trend
The figures from 2022 confirm this demand. The world saw an 11% surge in app downloads, a 14% climb in mobile ad expenditure, and a 3% increment in in-app hours. Concurrently, recruiters sought candidates proficient in DevOps (35.55%) and mobile development (23.37%), forecasting a 21% spike in DevOps engineer roles by 2028.
The call for Mobile DevOps engineers correlates with intensifying industry expectations. As firms gain popularity, they must minimize build, test, and release durations while fulfilling consumer anticipations. A dedicated Mobile DevOps engineer, thus, becomes indispensable for swifter deployment and exceeding customer needs.
The narrative of mobile becoming a principal revenue channel unfolds. About 33% of American retailers, 42% of small businesses, and 55% of millennial-owned enterprises own at least one app. However, the growing reliance on mobile apps necessitates extensive builds and tests. As competition heightens in the mobile space, the Mobile DevOps role demands faster deployment and flawless releases, pressurizing developers.
In Conclusion
Cyberattacks threaten 81% of mobile apps, emphasizing DevSecOps, and inflating its market from $2.59 billion to $23.16 billion by 2029. This necessitates DevOps tools, especially CI/CD, to help one in five developers automate their processes. 49% of companies note reduced time-to-market and 61% of developers confirm improved deliverable quality. Bitrise, used by over half of all mobile unicorn startups, aids in reducing build times, increasing deployment frequency, and improving app stability, paving the way for future Mobile DevOps engineers. As Barnabas Birmacher, CEO and Co-Founder of Bitrise, states, "Being mobile-first means companies are constantly optimizing their mobile offerings." Prioritizing Mobile DevOps promises job expansion, demand escalation, and deliverable quality enhancement.
Source:
bitrise