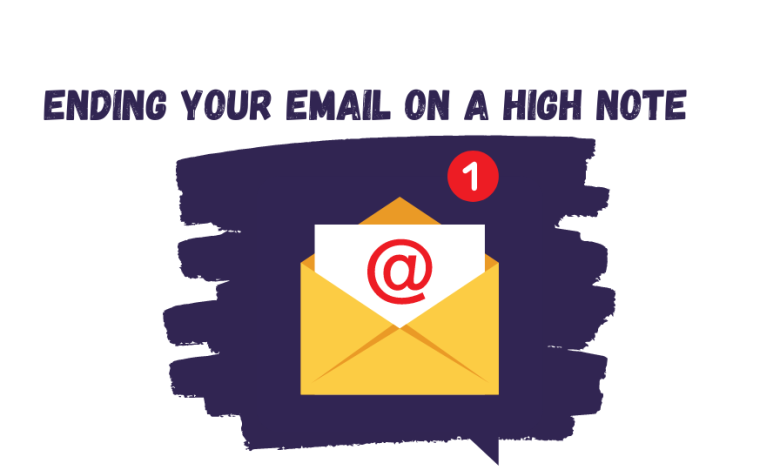 In recent years, emails have become even more popular than ever before. People use it not only for communication but also for cooperative messaging and building strong business bonds. Now email can be a very handy tool for communication with a client, boss, friend, or any other person. Even such a simple scenario, as submitting a CV can become much more effective, if people will know how to structure emails. It is very important to use a proper ending. 
Finding a way to Leave a Good Impression
According to many studies, people tend to forget the information from the main part of the article they are reading. For this reason, the beginning and ways to end an email of any mail are among the most important aspects of making an impression. Communication via text on the Internet is indirect. This means that spending as much time and effort as possible is needed to form a good message for making a person on the other end care about the information that was sent.
In order to charge the text with the necessary emotions, it is worth using the right words and clearly structuring the message. But it is also important to be careful in order to make sure that there are going to be no double meanings. Here are the top ways how to make sure that the text in the mail feels right:
Words have been carefully chosen for each sentence;
No emojis which harm the emotional component of the text;
Always value the recipient;
No urban words should be used, only professional language.
These tips are really helpful for those who have no experience with forming a good email. It is important to go through all of them one by one to make sure that every person will be ready to send their best message quickly.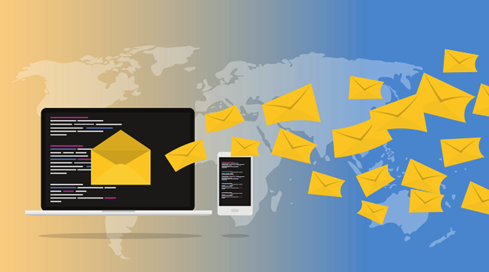 Carefully Chosen Words
There is no better way to end an email without focusing on its main subject. To make sure it is going to be done correctly, it is important to carefully choose words. Most people simply forget that even in the case of digital letters, it is possible to use a signature. It is an optional place under the text of the message that is created for the contact information display. It should represent the name of the sender, the brand logo, personal photos, URLs, etc. Considering it is the last segment of the mail, it requires some time to make sure that the entire message will look good and that all words will be selected in a way that will change the text with the required emotions. A nicely structured end an email with regards is still a thing even now, so it should not be underestimated. The author of the latter should do everything possible to encourage the recipient to respond.
No Emojis
Emails should be written with the usage of professional language. This means no shortcuts or emojis. People should be strict with the message they are about to deliver. It is inappropriate to use abbreviations, because they look weird in the business context. Here are the best endings to the latter:
"Best regards";
"Sincerely";
"Regards".
It is possible to use a name with a title, by writing to a person that has a superior capacity in the company. As an example, it is possible to use "Mr. Anderson", "Sincerely, John Doe". Think ahead and determine the appropriate tone for the business letter by analysing the purpose of the mail. In case the main objective of the letter is to inform people on how to attend a certain event, it is possible to use the informal tone to make sure receivers will get emotionally closer to the occasion.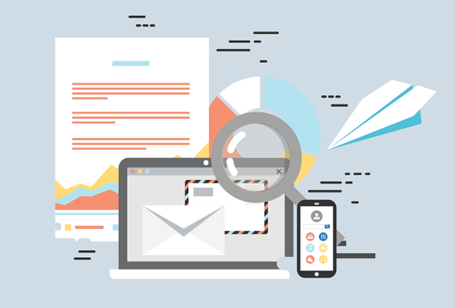 Always Value the Recipient
The main objective of any email is to value the recipient by using common business sign-off terms, such as "Sincerely". But it is also possible to use such options, like "Thank you", "Best wishes", "Regards". These are prime examples of how a letter can be ended. To feel more friendly, it is possible to use other terms, such as "Kind regards", "All the best", "Sincerely", and "Best". They will make a recipient valued while the writer will also feel confident in the words that were written. The name of the sender is also an important element that should be used as well during personal messaging.
Some other sign-offs can be used as well. People often use the following variations:
"Thank You in Advance";
"We Look Forward For a Response";
"I Appreciate Your Words";
"I Would Like To Hear Your Opinion";
"Take Care".
Considering that most people are using their gadgets in order to communicate, it is extremely important to learn as many sign-offs as possible. This will provide a nice way to avoid any troubles with delivering an online message. The most effective way of crafting an email closing is to be logical, stay honest and be as straightforward as possible. There is no need for any hidden manipulations, only sign-off that will be appropriate on the occasion.
Always Value the Recipient and Include General Information
After having a common sense of the message try to work around closings that are going to be perfect for choosing from. It is important to include phrases like "I am looking forward to a response" as a nice closing for the message. It encourages a person to stay connected in the future. For those who are looking for the safe solution – "Sincerely" is definitely a good option, but it is good for moments when a message is dedicated to colleagues or well known people. To thank someone, just use a simple "Thank you". It adds a heart to any letter and looks pretty clean on display. Another option is to use "Thanks", but definitely not "thx", because it will look awkward in the business email text.
But it is also possible to value a person even more by adding a couple of words that will be specific for a person this message is dedicated to. Be thankful for any kind of positive answer, express your curiosity and just share your feelings. Be real with the person you are writing to and thank a recipient with a simple phrase "Thank you for dedicating your time to me". It is an important part of creating a nice conversation online – to charge words with positive energy. Be grateful and honest – it is that simple.
Stay Professional and Build Bonds
As it was mentioned earlier – email should help to get closer with a person that a message is dedicated to. Best practice is to stay professional, forget about different urban words, but still remain friendly. It is totally fine to express feelings with a nicely structured text, and care about the well-being of a person. If you know that the recipient is going on a vacation, wish them to have a good time.
Being uninterested in the well being of a person is the biggest mistake that can be made at the moment. Stop being cold and send a heartwarming message that will put a smile on the reader's face. But never forget to check the text twice in order to make sure that there are no inappropriate words, slang or other stuff that are going to be stuttering and bad looking as a part of a business mail. Develop a solid skill of being polite with your language and form sentences that will have a positive impact.
Conclusion
Email signatures are the final opportunity to make an impression. Be expressive, but make sure that the main text remains professionals. It is a business letter after all. The process of creating an effective mail can be time-consuming, but those who would like to make it all without putting any effort, should simply use a dedicated tool. One of them is Newoldstamp and another very popular option is MySignature. The process of forming a signature for the email is not going to be a problem anymore, because these software tools are a master instruments for creative people.