Android
How to Check Notification History on an Android Phone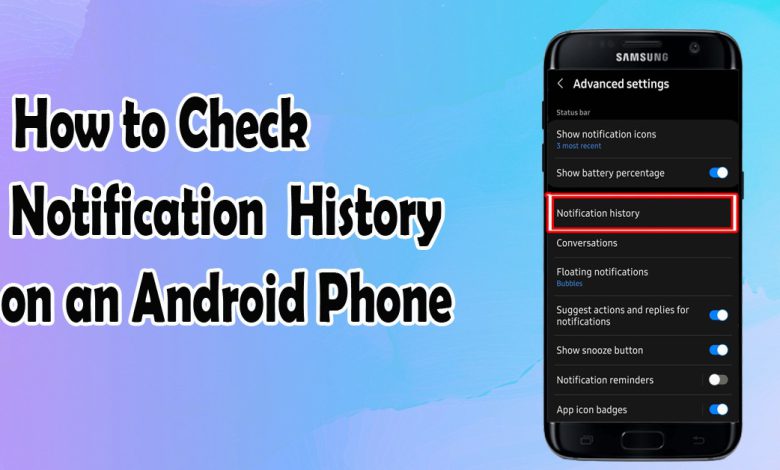 You've been working so hard in your job and you forget to check your phone, but every 15 minutes it reminds you to check the notifications and to stop your android to remind you about it, You just swipe it and clear all the notifications from your notification tool by pulling it down and swiping it to the right. But later you receive a call when you get to know that you've missed an important meeting reminder by swiping it away. Even though you've been using your phone, but still you couldn't reach a specific reminder that you should've checked when you get notified.
Notification History
It can be frustrating and problematic if you miss your notification and don't get them until you log into your apps. The latest versions of android phone devices come up with an option for Notification History. By using these logs and History, you can find detailed notifications with the time and date it was sent and you received it. The notification log covers all the history of your notifications, including emails, messages from all of your social media apps, system updates, reminders, and whatnot.
Steps:
Some Android phones have it disabled from the start, you can find it once you open the "settings" app, there you have to go to the "notification" and by clicking on it, get to the option of "advanced notification settings". Under this tab, you might see "notification history" turned off or "disabled". There you can enable it. Once it is enabled you don't have to worry about the notifications being missed anymore.
During your work time or a busy family day, you can just dismiss the notification and never regret that again as everything from the start of the day might appear in the notification history.
Order of Notifications:
Notification History displays notifications from the first to the last, in chronological order. The most recent notification appears on the top.
Notification History Widget:
Most Android systems don't come with the option of a widget for any notification history to appear on the home screen for easy access for the users.
Disable the Notification History:
As you might find the notification history option useful but some things should be considered while you turn it on, the first thing is that to reach the notification history tab, the android system does not ask for the biometric or any passcode to enter that tab, So, anyone who has your phone unlocked can check your personal as well as confidential messages and notifications from the notification history. They might be able to read about the details of your payments from messages you receive from banks.
Steps:
You can disable the notification history settings by following the same steps you followed for enabling it, First go to the settings, open notifications and in the notification tab, go for advanced notification settings, There you would see an option of turning the notification history off, By clicking on it, all the notifications from the history log would disappear and you might not be able to access it from notification history option anymore.
Apps for Notifications :
There are some phones which do not have an option of having this notification history log, and it gets frustrating for them to try and find notifications, and sometimes they have to look for other alternatives. Many apps are built to retrieve old notifications. This should be noted that these notifications are somewhere on your device, and you can find them by using user-friendly apps. These user-friendly apps are of great help If you are just fond of dismissing your notifications. Here is a list of some useful apps that would help you in checking the notifications on your android phone.
List of Apps for Notifications
Every android user might have dismissed the important notification by pulling it down from the screen and swiping it away once in a while and it somehow has panicked them. They look for some apps through which they can get access to their notifications easily. These are the apps.
Notification History App

This is a user-friendly and free app available on the play store. This app saves all the notifications that a user receives on his/her android device. You can enjoy the free version but if you upgrade the app it is going to be ad-free. You can set reminders within your apps about the time and the date you want to access your notification. By clicking on the notification line, you can access the notifications for today, yesterday, or even for a week. Similarly, you can dismiss and save the notification according to your use.
Recent Notification

This is another free app that is used by different users to recover and retrieve their dismissed and deleted notifications. This app comes with lists of the different categories of notifications for the week-old notifications there is a separate list and for recent notifications, the list is different. This app comes with a dark and lighter theme. Users can apply the theme they are comfortable applying. This app also has the feature of having a separate group for every app's notification. It gives easy access to users for checking notifications.
Notification Log

This is one of the best apps which is easy on a device as it doesn't occupy much storage space. This app has a refresh button and settings tab at the bottom which operates the app accordingly and provides a better user experience.
Notisave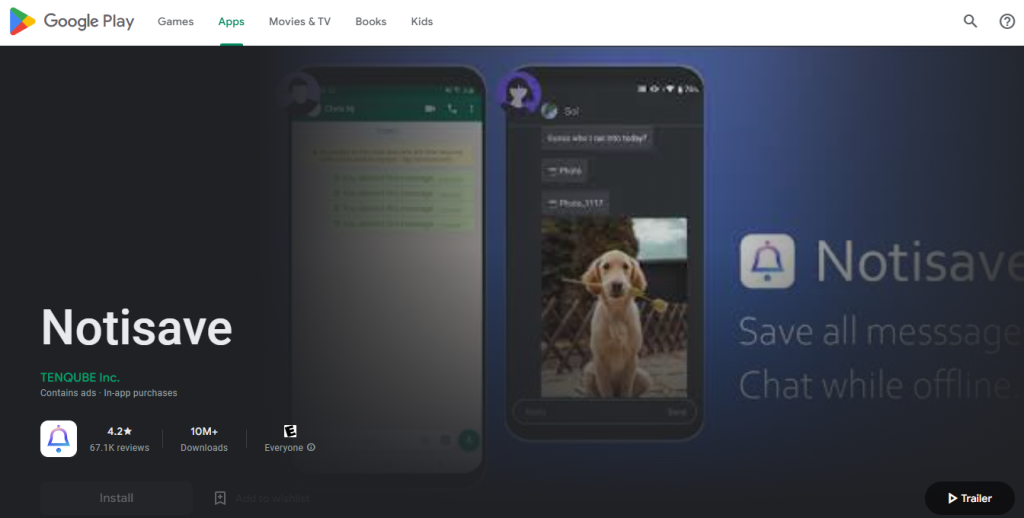 Notisave is one best app for notifications and the history of notifications. This app uses a dark theme on its display. The app does not only show the older notifications with batches but also the profiles of the people who send the notifications. You might be given an option of keeping or deleting any notification depending on your need.
Conclusion:
Notifications are crucial as they keep you connected with everyone including friends, family, professionals, and colleagues. But, now if you follow the above-mentioned tricks, they might stay with you according to your need and necessity.