Business
Smart Tips to Improve Communication in the Workplace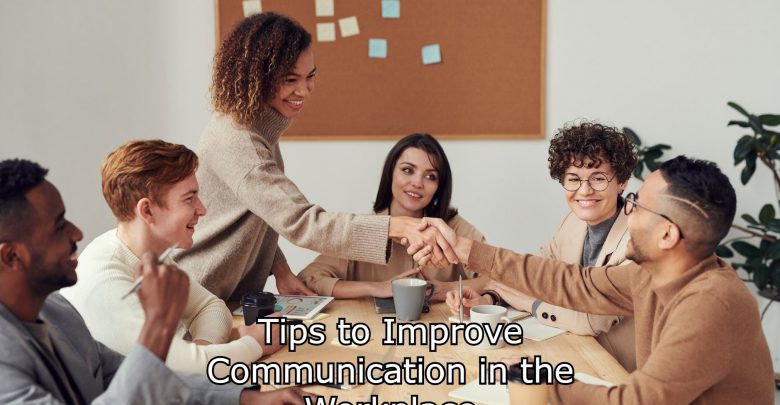 As relationships cannot succeed without open and clear communication, the same goes for businesses both large and small. Quality of internal communication of a business says a lot about the business and when poor business communication goes unrestrained, the business cannot grow and flourish effectively. Clear and good internal communication is the best way to make sure all your employees and workers are on the same page and understand what is expected of them and what their liabilities are. Effective workplace communication not only keeps employees working towards the business's overall goals, but it also helps build trust and provide them with an enjoyable workplace environment.
Luckily, there are a lot of ways to improve communication in the workplace and some of them are listed below here in this article.
Assess your Current Communication Strategy
It is hard to improve things if you really don't know what you need to work on. Internal communication tools and methods such as email, instant messaging, telephone, and in-person calls are commonly used in business settings for effective communication and also serve with their unique advantages. Some may be more effective than others. That is the reason, you should assess your current communication method and strategy and replace the less-effective communication method with a more effective one to get desired outcomes.
Give Your Entire Attention
Whether it is a group meeting or one-on-one interaction with an employee, you should be offering your full focus to the people you are with, to make things clear effectively. Lack of focus and attention devalues the meeting or interaction causing people to tune out or looking at their phones. That is the reason, everyone should give entire attention to a meeting or conversation by maintaining eye contact and putting all the unnecessary things aside. It helps other participants or individuals to stay present and focused during the meeting.
Schedule Weekly Meetings
Having weekly team meetings is the best way for your employees to share their weekly objectives and goals, highlight the issues they are facing and catch on what other employees are working on throughout the week. It offers greater workplace transparency and an opportunity for teams to collaborate effectively. Moreover, weekly team meetings are the best place for high authorities and managers to let employees know about the new projects and tasks, show the team's progress towards assigned goals, and to tell the employees other relevant things to keep them informed. Organizing an open Q&A session at the end of the meeting allows employees to ask questions and other concerns related to their duties and tasks.
A Safe Space for your Team to Communicate is Vital
You should create a communication environment where all your employees and managers feel comfortable while expressing their ideas, voicing condemnation, and asking questions related to different business operations and processes. In a comfortable environment, employees are more likely to share their ideas and say what they really mean instead of just taking part in the meetings. Allow team members to ask when something is unclear and admit when a mistake made during the meeting. As a manager, you must have the ability to control the flow of conversation to create space for other to talk and express their ideas.
Communication is a Two-way Activity
It is not suitable for managers and other seniors to just hand out orders. But they should also ask for feedback on the ideas from the team and give employees a chance to speak during the meetings and make efforts to listen to them in return. As a manager, you might have a particular business goal or objective to accomplish but discussing it with your team about how to achieve that goal will give them a sense of responsibility and to keep them focused on the goal collectively. It not only offers better employee engagement but improves workplace communication as well.
Inform and Inspire
Communication is all about exchanging information with each other. Explaining and clarifying business goals and ideas with your employees is a vital aspect to run business operations and processes smoothly. Passing out the useful information and project details is the only half of the equation. Your communication efforts should also inspire your team as much as they provide them with useful information. Planning ahead of time can help you plan meetings effectively with a good mix of information and inspiration.