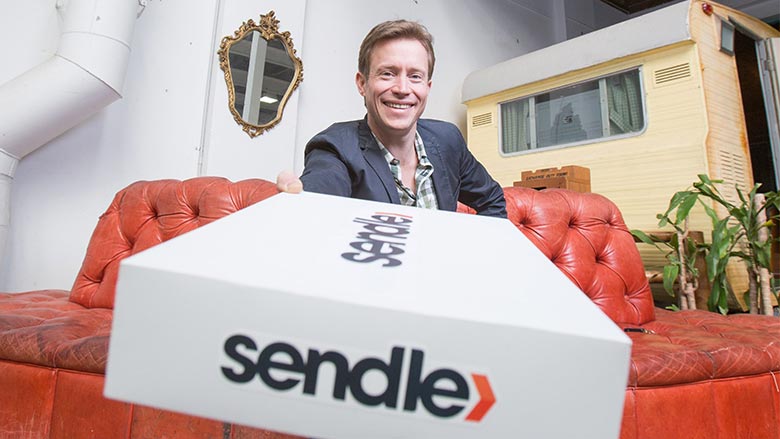 Sendle is an Australian firm providing local courier services around the country. The company competes primarily with Australian Government Post and is the first postal company in the country to offer a completely carbon-free shipping service. It is designed specifically for small businesses, it announced a new Etsy integration to alleviate small business shipping problems caused by the coronavirus pandemic.
Sendle has seen an increasing number of Etsy sellers use their shipping platform to order packages to be delivered to the United States. Starting today, sellers can connect their Etsy store directly to the Sendle dashboard to instantly create shipping labels and access affordable fixed prices with no hidden fees or signatures. Top In this article, you will find useful information about Sendle, the delivery service best suited for small businesses.
Also Read:
Background
In 2014, the firm was founded by James Bradfield Moody, Sean Geoghegan, and Craig Davis, and Founding Director Kohei Nishiyama. The idea behind Sendle was to simplify logistics, provide cost-effective express delivery, and modernize postal services in the process. The company gained a lot of media attention in Australia when it began offering services significantly less than the Australian government post.
In 2015, Australia Post filed a trademark debate against Sendle over the statement "Post without the office".
In August 2016, Sendle announced that it had sold over 100 million kilometers in the Australian market and announced a Series A funding round for further expansion.
In 2018, the company announced a partnership with eBay and became one of its shipping partners. He began offering a two-day delivery guarantee to eBay retailers who sold their products on the eBay platform.
Working
Sendle works in the following main markets: retail, parcels, and logistics in the national and export markets. It also provides delivery services to businesses and community organizations. The company is mainly focused on small and medium businesses, online shopping, services and offers pickup and delivery at a fixed price.
Business Accounts
Sendle Business Accounts has three business accounts that adapt to your shipping needs.
Standard- No contracts, minimum order quantities, or hidden fees. This free account is best if you send packages infrequently.
Sendle Premium- The Sendle Premium account is for businesses that send a consistent number of packages per week, on average every eight weeks (up to 20 packages per month). If it falls below this value, don't worry. It will automatically update you to our standard plan. You can save on each parcel with a premium plan versus the Standard plan. A complete list of prices and comparisons can be found here.
Sendle Pro- Sendle Pro is available for companies sending over 200 packages per month.
Read:
How to Set Accounts?
Setting up a business account is easy. Here's how to do it:
If you don't have a Sendle account then:
Sign up using your email address and password (it's free).
Select the business option.
Follow the signs from there.
If you already have a free Sendle account and want to upgrade:
Make sure you have been sending at least five packages per week for the past eight weeks.
Contact the Sendle Small Business Team and let them know you want to upgrade your account.
Providing Services by Sendle
They do not currently offer automatic collection requests through the Sendle toolbar. Parcels can be dropped off at the nearest post office or in a blue collection box. You can also request pickup directly via USPS. Pickup requests from your control panel will be available soon.
We provide all of the following services for free:
Pickup package
Re-shipping
Responsible for loss
Order customer support
E-commerce integration
Shipping size
The size of your Sendle package will also affect the price you pay for the package.
There are five standard Sendle sizes:
Micro (<0.5 lb)
Mini (<1 lb)
Small (<5 lb and <172 in³)
Medium (<10 lb and <518 in³)
Large (<20 lb and <864 in³)
To select a size, the weight and weight must be below the limit for that size. Custom weights and volumes (above the upper limit) are not yet available.
Read:
Fundings by Sendle
In 2015, Sendle raised $ 1.8 million for a seed-funded by NRMA Motoring Services. In 2016, he raised an additional $ 5 million in funding from Full Circle Venture Capital, Black Sheep Capital, and Rampersad. In 2019, it raised the $ 20 million Serie B round led by the League. In 2021, Sendle raised $ 35 million in a Series C round led by Afterpaybacked AP Ventures.
Sendle has redefined package delivery and has helped tens of thousands of small businesses optimize and simplify delivery, regardless of package size or destination. fees, subscriptions, or storage required. Sellers simply buy a card and schedule a pickup in Sendle, and your package will be picked up right at your doorstep.