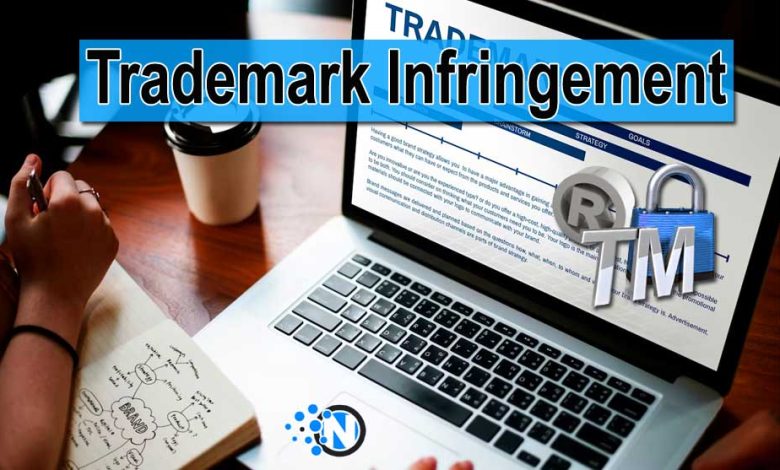 The online world is growing rapidly, making it a highly effective source of earning money. In the past few years, many companies have been launched and providing their services online. The technological advancements have further improved the standards of businesses and helped them grow effortlessly. On the other hand, there is also a tremendous rise in the risks and vulnerabilities that may harm your company and cause you to lose credibility. Trademark infringement is one of those massive problems. We have developed this guide to help you understand how to protect your brand against this problem. 
What is Trademark Infringement?
Trademark infringement is a non-authorized use of a company's logo or trademarks to confuse users and harm them. In this fast-paced world, many black sheep utilize this strategy to destroy their competitors. Furthermore, some people enjoy playing such confusing games with online visitors. By deceiving customers, they steal their data and disrupt the brand's reputation. As per the latest updates, trademark infringement is the violation of intellectual property rights. If caught, they may result in legal penalties and remedies. In the last few years, this problem has emerged as one of the most significant areas of concern for the brands. Now, they are strictly recommended for their brand online reputation management by creating a comprehensive strategy,
Way to Protect Brands Against Trademark Infringement
In the under-section, we have enlisted how you can protect your brand against trademark infringements.
1 – Conduct a Thorough Trademark Search
Firstly, consider conducting a thorough trademark search to find brands and organizations utilizing identity marks similar to yours. You can do this through the methods mentioned below.
Online Searches: Online searching is the most convenient option to find the trademark infringement. You can use Google Lens to scan your logo and search on the web if any other brand has the same trademark.
Trademark Databases: You can check trademark databases to see how many brands are using the same logo as yours. Consult the United States Patent and Trademark Office (USPTO) database or any equivalent to this to get the details.
Professional Search: Moreover, you can hire a professional trademark-searching company to do this hectic task for you. They are equipped with highly efficient tools, delivering the required results quickly.
2 – Register Your Trademark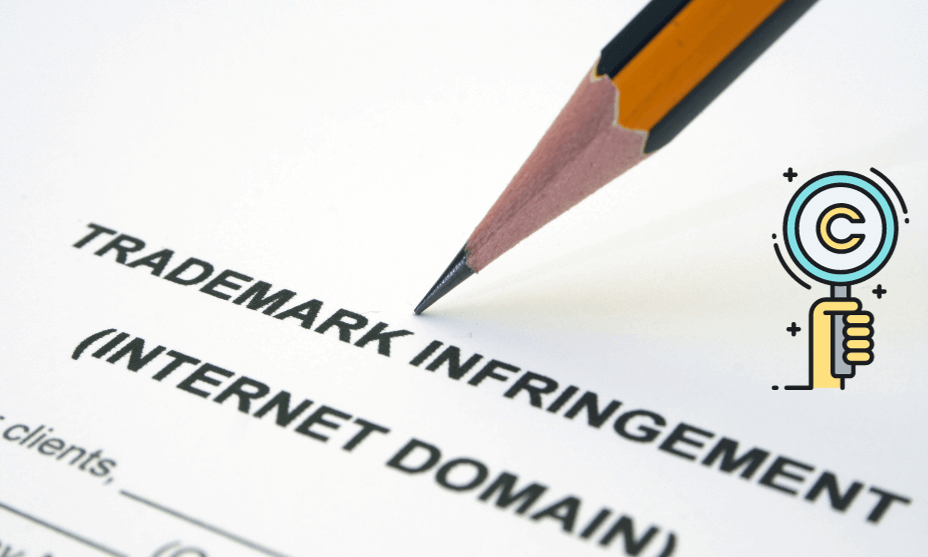 Secondly, you should register your trademark with the respective authorities of your country. It will give you exclusive rights to use your mark in goods or services. The complete procedure for registering your trademark is as follows.
Determine Eligibility: After creating your brand's trademark, you should see if it is eligible to get registered by specific authorities. If yes, continue with the existing one. Otherwise, you should head on to create a new one.
File a Trademark Application: After determining the eligibility, you should file a trademark application within the required office. In the USA, USPTO is mainly responsible for these procedures and trademarking overviews.
Maintain and Renew: You must continuously check and maintain your trademark rights after registration. Consider reviewing the requests after the specific interval if there is any time limit.
3 – Monitor Your Trademark
The next step after registration is that you must monitor it continuously to determine its usage. It will help you identify the potential areas of infringements. The monitoring process involves:
Trademark Watch Services: The foremost step is to enlist the services of a trademark watch company. As a result, you can regularly check for any new applications or registrations.
Regular Searches: Afterwards, you need to conduct searches online at regular intervals. In this way, you can spot unauthorized usage of your mark.
Record Evidence: If you found any company or organization using your trademarks or legal signs, record them meticulously. Also, add the dates and location alongside screenshots or photographs.
4 – Enforce Your Trademark Rights
You must take appropriate legal action to protect your brand when detecting trademark infringement. Otherwise, you may suffer from severe negative consequences. The crucial steps to enforce trademark rights are the following.
Cease and Desist Letter: You must send a cease and desist letter to the infringing organization and company, asking them to stop using your logos or trademarks. If they remove them, avoid legal documentation. Otherwise, you must involve regulation authorities.
Negotiation: Sometimes, some black sheep as well as the regulation authorities, create a combined plan to destroy the reputation of a business. Under such circumstances, you should follow the strategy of negotiation.
Legal Action: If the infringing activities get severe, you must consider consulting a legal attorney and initiate legal proceedings. By filing a trademark infringement lawsuit, courts will grant damages to protect your organization.
5 – Educate Your Team
Educating your team about trademark protection is another compulsory step to protect your brand. Otherwise, you will end up with your plans and unable to prevent unintentional infringements. You must start tutoring sessions to ensure that your employees, partners, and contractors are aware of possible vulnerabilities and their consequences. Such programs help them learn about the following.
Brand Guidelines: Educate your workers about how trademarks should be used and which situations point toward infringements. Additionally, establish and communicate clear brand guidelines outlining all the essential points.
Training: Practice training programs on brand protection. Create fake infringement scenarios and allow your employees to find them. It will inform you about your staff members' potential and capabilities.
Reporting Mechanisms: You must encourage your workers to report trademark infringement instances to the company's higher authorities. Further, you can set up internal reporting mechanisms for your employees to ease the reporting mechanism.
Final Verdicts
Protecting your brand against trademark infringement requires awareness and diligence. Also, it requires adopting legal actions when necessary. Conducting thorough trademark searches and registering your trademark in the required organizations will provide you exclusive rights to use them in your products or services. In addition, you must safeguard them to maintain your distinctiveness in this highly competitive market. You can ask the court to take legal action against the culprits in case of infringing activities. Thus, you will be able to maintain your brand's value and reputation.