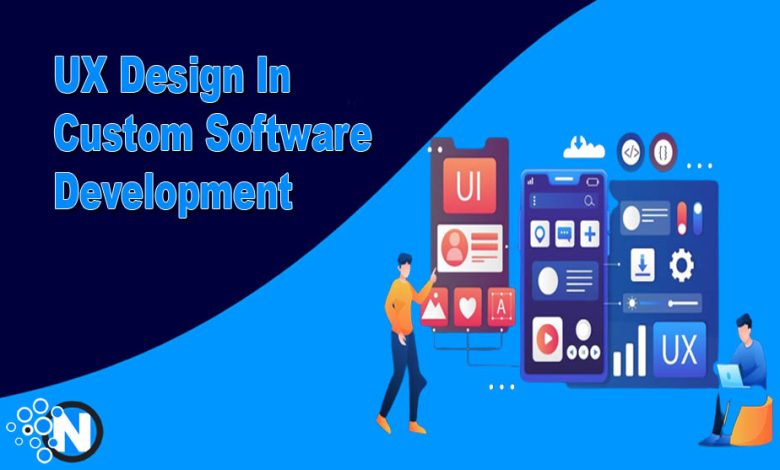 A well-crafted UX design is always important in custom software development and significantly enhances user satisfaction by improving its usability. The primary purpose of user experience design is to create and develop intuitive and efficient software that can comply with the latest standards and align with the specific needs and preferences of the targeted audience. Moreover, it enables you to make it accessible and effortless to operate for maximum outputs. We have developed this guide to explore the key role of UX design in custom software development and how it impacts the final product's success.
What is User Experience (UX)?
User Experience indicates the interaction of a person with a product, system, or service and analyzing its overall impression. It includes ease of use, efficiency, and satisfaction to encompass all aspects of the user's journey, from the first encounter to the final step. A positive experience will significantly impact the outcomes and help you achieve all the desired milestones. Whether running an online business or developing an application or software, you must incorporate essential elements to make it more accessible and smoother. Hence, you can capture a more loyal customer base, promising long-term benefits for you.
Role of UX Design in Custom Software Development
In the under-section, we have elaborated on the major role an enhanced UX design plays in custom software developmen.
1 – Creating Intuitive User Interfaces
User interface plays the primary part in making the software more accessible and easy to use. It is the visual representation of the tool and decides whether users will have a positive or negative experience. UX designers work strategically to set all the com[ponents to give an appealing look to software. Further, consistency in the elements can make it deliberately interesting to use all the attributes. Typography, colour scheme, and iconography are vital in creating a cohesive, intuitive interface.
2 – Ensuring Accessibility for All Users
To help your product stand out in the market, you must integrate all the critical components to make it available for all users. Some users are not able to utilize the complete features of software due to certain disabilities, spoiling their whole experience and charm. Therefore, they must be provided with additional buttons and features to operate them successfully to take their experience to an advanced level. By implementing the UX designs, you can add more and more components to your custom software, improving its screen readability, keyboard navigation, and adjustable font size.
3 – Usability Testing and Iterative Design
UX design also enables you to test the usability and accessibility of the custom software. In the previous section, we talked about integrating additional components to allow disabled users to use the tools effortlessly. It is only possible when you know the basic working methods of your products. UX designers examine the usability of the software by evaluating its effects and benefits on real users. Consequently, they can learn the potential flaws and work to eliminate them as much as possible to enhance the user experience.
4 – Streamlining User Workflows
Software is primarily built to streamline the user's workflows by helping them to bring automation in several repeated and hectic procedures. Therefore, it is crucial demand to eliminate unnecessary steps and simplify different complex procedures. In this way, you can ensure a smooth and hurdle-free workflow for the clients, enhancing the user's satisfaction and increasing efficiency. Ultimately, it leads to higher business productivity and the organization's development.
5 – Improved Loading Times
Slow loading time and continuous glitches are frustrating for users who love to have speedy work. Therefore, you must work in a way to eliminate the sluggishness and poor responsiveness of your custom software. Collaborate with experienced developers to optimize the software performance and ensure quick loading time by adding heavier components. Following this strategy will not only build your audience but also make it more reliable and enjoyable for them.
6 – Ensuring Cross-Platform Compatibility
The days are gone when people are used to working on larger computers. Now, mobile phone technology has dominated all the others by providing more handy solutions for everything. Now, every 3 users of 5 own a smartphone. Considering this extensive usage, you must also look forward to integrating cross-platform compatibility features in your custom software to capture the mobile audience. Leveraging tools that can automatically manage the screen size proves immensely beneficial to build your authority.
7 – Monitor User Behavior
Monitoring the behavior of your potential customers is compulsory to see which elements benefit them. Similarly, you can easily evaluate the disgusting features that cause frustration and irritation among them. After contacting the specialized UX designers, you can remove them from your custom software to enhance its operational ability and functionality.
7 – Grab User Feedback
UX design helps you grab customer feedback regarding your efforts, work ethics, and marketing performance in developing and launching custom software. Allow your users to deliver honest reviews. After evaluating them, you can easily run quality tests to deal with all the flaws.
8 – A/B Testing
A/B testing is the best method to make evidence-based decisions. By generating different interfaces and testing them over a fixed range of audiences, you can easily determine which will influence the users in the desired manner. Thus, you can work in the selected direction to maintain your growth in this competitive market.
9 – Potential Improvements
Based on the factors above, UX design helps you bring potential improvements to the infrastructure of your custom software. Resultantly, you will reach sky-high popularity and massive strength.
Final Verdicts
UX design plays a significant role in the production and maintenance of custom software. You can easily optimize the advantageous features by analyzing the performance and user experience with different components. Similarly, it enables you to deal with potential flaws to make the software accessible to all individuals, including disabled guys. By improving the loading time and eliminating the sluggish responsiveness, you can take the customers' experience to an ultimate level, boosting your credibility and authenticity. Moreover, cross-platform compatibility lets mobile users enjoy its functional abilities and attributes.