Tech
New Technology Impacting the Real Estate Industry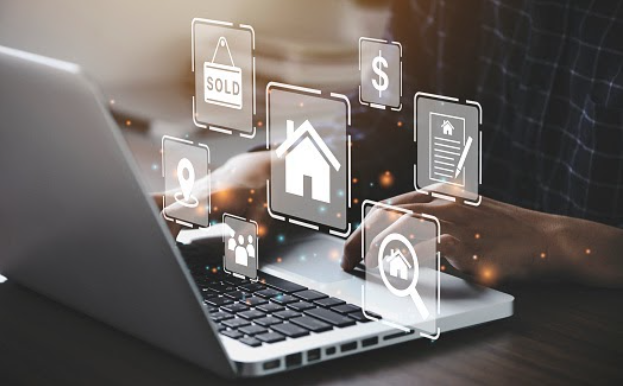 A good landlord is a lot of things–patient with difficult tenants, a good communicator, prompt in making repairs, meticulous with record keeping, and has a penchant for numbers. That's a lot of things for one person to be, which is why more property owners are coming to rely on technological advancements.
In this article, we'll highlight some of the latest trends in real estate technology that can help you transform your tenant experience.
Mobile Apps
One of the most significant technologies impacting the real estate industry is scaling software to function on mobile. Today, virtually everyone in developed countries owns a smartphone, so having real estate technologies at our literal fingertips makes it much more conducive.
Whatever real estate area concerns you the most, there's most likely an app to help you. Are you looking to fill up your vacancies? Zillow and realtor.com let you share your listing with prospective tenants. Do you want to edit a video tour of the apartment? The likes of Vskit and Inshot let you edit and design like a pro. How about managing your rental property? Accounting software helps you keep track of your expenses, and property management apps can help you communicate with tenants, track their information and payments. You can even utilize cloud-based technology to store all your important documents online and keep them safe from theft, fire, or water damage.
When you consider all the ways you can build your rental business with your tiny electronic cuboid, you have to admit it's pretty impressive.
Blockchain
When people hear the word Blockchain, they immediately think of cryptocurrency. And while that's a logical connection, there's more to applying Blockchain, even in real estate. First off, for non-tech-savvy readers, we have to introduce the concept briefly. A Blockchain is like a chain of connected blocks, where each block contains the details of a transaction. You can think of it as a digital logbook transaction.
So how is this relevant to real estate? Blockchain technology is well known for its resistance to external tampering by hackers. It means your transactions are more secure than with a traditional ledger. Apart from making your financial records and documents safer, it also speeds up the transaction process. Eliminating lengthy processing time and other bureaucracy from the chain makes transferring deeds and titles much more efficient.
Smart homes
With advancements in AI, one of the fastest gaining technologies in the real estate market is smart homes. A wide range of innovative and intelligent homes use gadgets that can make life more conducive to your tenants. Of course, that means that you can charge more rent for the increased ease of living in your apartment.
These new technologies are helpful in several ways. Energy-efficient fridges, HVAC systems, and light bulbs can help you cut back on your utility expenses, while surveillance cameras and smoke detectors can make your home safer. And best of all, through a smart hub, you can access all your gadgets through a centralized control system.
Virtual tours
Next on our list of high-tech services are virtual tours. At this point, it's a well-established fact that humans are visual beings and will often go for the option that looks nice. That's why there are a hundred different articles telling landlords how to improve their curb appeal, renovate their homes on a budget, and so much more. A lot of attention goes into enhancing the aesthetics of a rental apartment, but too often, pictures and videos fail to do justice to their subject.
That's where virtual tours come into the frame. They allow prospective tenants to experience a hyper-realistic visualization of their potential home. This feature creates a more impactful emotional connection and saves all parties time and money. Rather than traveling down, interested renters can take a tour of the house from the comfort of their homes.
Advanced data analysis
Another technological application making waves in the real estate market is advanced data analysis. As earlier highlighted under mobile apps, you can use software to manage your properties and track your expenses. All these features require software to juggle several pieces of information, and when we combine this with data from other sources, we can make predictions. 
For example, there is already software that uses property metrics like price, cap rate, average maintenance cost, and more to give projections on the profitability of a property. This feature could make investing in real estate a more secure venture with better calculating risk, weighing rewards, and approaching new opportunities.
Conclusion
Advancements in tech revolutionize every aspect of our world, including real estate. Undoubtedly, success belongs to landlords bold enough to embrace these new technologies to improve your rental property business.
However, if you struggle with keeping up with the latest trends like Blockchain and virtual tours, you don't have to be left behind. You can always rely on a professional property management company to guide you on how to adopt them in your business.