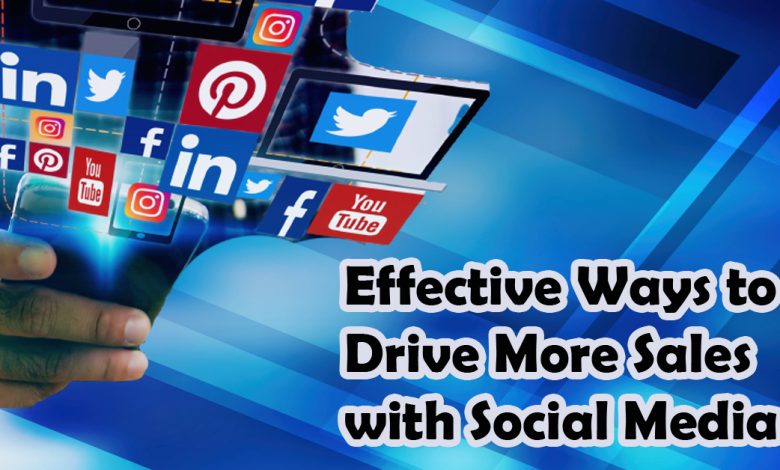 Adopting accurate strategies and the right social media platform for your business is an excellent way to increase your annual revenue through sales. Social Media platforms are a good way to connect you with your targeted customers without doing traditional marketing. According to Statista, the total number of social media users in the globe is almost surpassing 3.6 billion.
Social media is a powerful tool for businesses of all sizes. It allows you to connect with customers and followers in a way that was not possible before. Not only that, but social media also provides a platform for marketing your business and driving more sales. In this article, we will discuss the most effective ways to use social media to drive more sales for your business.
Locate Your Audience
First and foremost, you should have a clear understanding of your customers. It's critical to have a firm grasp of your social media target audience if you want to be successful. Your target audience influences every aspect of your social media strategy. There are many factors and things that you should make properly for an effective output. To understand the target audience, you should follow these things:
Deep analysis of your services area
Check the demographic data of the location
Find the most active place for customers or everywhere
If your services or products are related to specific age groups, it will be better for you to learn about the demographic details accurately of every location. This will be beneficial to run a good marketing campaign on social platforms. The mostly young generation is now addicted to Snapchat, Tiktok, and Instagram. However, the usage of Facebook, YouTube, and Tiktok is most common among people more than 30. Therefore, keeping in the knowledge of the demographics of the social media platforms and the age groups. For B2B targeting customers, LinkedIn will be one of the most suitable options for you.
Create Valuable Content
If you want people to interact with your brand on social media, you need to post content that is engaging and interesting. Boring or mundane content will not capture the attention of users. Users will not be interested in or care about uninteresting or mundane material. If you want people to interact with your business on social media, you need to provide engaging and intriguing content. Users will not pay attention to or engage with information that is dull or routine. To create engaging content, you should:
Keep your content fresh and up-to-date
Make sure your content is relevant to your target audience
Use visuals, such as images and videos, to break up text
Ask questions and encourage users to interact with your posts
You can create content that is both engaging and relevant to your target audience by following the above effective approaches. Valuable content will always engage more customers in your business. In addition, using visuals can help break up text and make your posts more visually appealing.
Increase Your Following:
The number of followers you have on each social media platform is important. The more followers you have, the more potential customers you will have. When a customers come across a new brand, his first priority is to overlook the business page of the brand. Your business has more chances to drive sales if the social profiles are well optimized and have enough followers.
Mostly, customers always select a reputable and genuine location to purchase anything online. If you have less than 1000 followers on each platform, it's time to start working on increasing your following. For instance, you can buy Instagram auto likes and followers to boost the credibility of your Instagram profile in a faster and more safe way.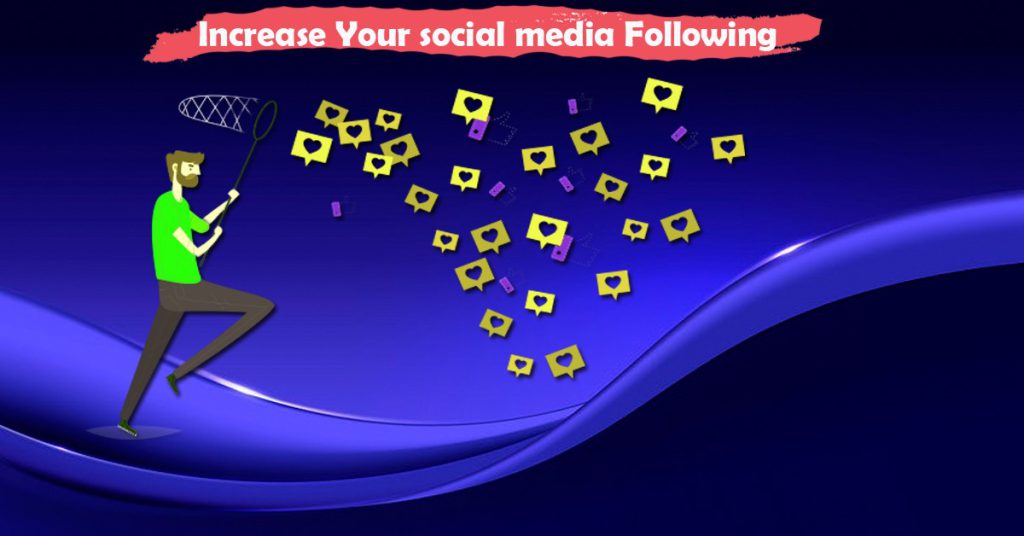 Make Use of Hashtags
Hashtags can help bring attention to your brand. By using relevant hashtags, you can make it easier for people to discover your brand. This can be a great way to get more exposure for your business and get more clients. However, you should not use too many hashtags in your posts. This can make your posts seem spammy and will turn people off from interacting with your brand.
One of the best ways to get people to interact with your brand on social media is
When used correctly, hashtags can help you:
Connect with a great audience
Increase the visibility of your posts
Generate more engagement with your posts
To use hashtags effectively, you should:
Do your research and find popular, relevant hashtags
Use a mix of popular and niche hashtags
Use hashtags sparingly and don't use too many in one post
Ensure that your hashtags are working to increase the reach and engagement of your posts.
Hire Social Media Influencers for Your Business:
A social media influencer is an individual with a large following on social media. This person can help promote your brand to their followers. Customers are frequently sent from a single ad of an influencer of a product. The majority of people are focused on purchasing goods advertised by their favorite influencers. You should consider the following tips when working with social media influencers:
Do your research and find an influencer that matches your business category
Make sure the influencer is a good fit for your brand
Negotiate terms and conditions before working with the influencer
When an influencer promotes a product and integrates your company's information into their profile bio, you're more chances to receive an unanticipated number of consumers. For example, when you work with an Instagram influencer, this will not only boost Instagram followers but will also enhance user engagement across your IG profile. Therefore, finding influencers that have a similar target audience as yours and cater to your industry is crucial. This small amount of research will ensure that they have consumers interested in your product or service.
Regular and Consistent Posting:
One of the most important things to remember when using social media to drive sales is to be consistent with posting. If you only post sporadically, people will forget about your brand and you will miss out on potential sales. However, if you are consistently posting, you will keep your brand top of mind and people will be more likely to buy from you.
How long a post remains live on different social platforms?
Facebook- about 6 hours
Instagram – about 48 hours
YouTube – Almost 20 days
Pinterest – More than 4 months
TikTok- instant basis
Twitter- 18 minutes
LinkedIn- 24 hours
While the lifespan of a post varies from platform to platform, it is important to be consistent with your posting across all platforms. This will ensure that your brand is top of mind and people will be more likely to buy from you. If you execute everything the same way, market research shows that consumers will choose your brand whenever they are in need of it. This method helps to maintain a sense of trust with your consumers.
Advertising Modes:
Using social media to drive sales doesn't have to be difficult. There are a number of methods you can use to increase your reach and engagement. Some are paid and some are free ways that are a bit strategical.
Use Paid Advertising:
Paid advertising is one of the most effective ways to drive sales with social media. Advertisers can use paid advertising to target specific demographics, interests, and even locations. This allows businesses to reach their desired audience more effectively and ultimately results in better conversion rates. Paid advertising allows you to get your brand in front of people who are most likely to buy from you.
When using paid advertising, it is important to remember to track your results so that you can see what is working and what is not. This will help you to optimize your campaigns and get the most out of your budget.
Paid advertising is a great way to drive sales if there is a hefty marketing budget. When it comes to promoting your business or brand on Instagram, you can buy automatic Instagram likes, to grow your IG profile and increase user engagement as well. You can do the same on other social apps like Facebook or Twitter etc.
Organic methods:
Organic methods are any methods that you use to increase your sales without paying for advertising. Some organic methods include:
Creating engaging content
Posting regularly
Engaging with your audience
Using relevant hashtags
By using a combination of organic and paid methods, you can effectively drive more sales with social media. Both organic and paid methods are important and should be used in order to effectively drive sales with social media. If you only focus on one or the other, you will likely see less success.
Final thoughts:
There are a number of ways you can use social media to drive more sales for your business. By creating engaging content, using hashtags effectively, buying Instagram likes, and Facebook likes working with social media influencers, you can reach a wider audience and generate more sales. Remember to be consistent with your posting in order to keep your brand. It is important to remember that social media is a long-term game. You will not see results overnight. However, if you are consistent with your efforts, you will eventually see an increase in sales.