In the past decade, it has become obvious how e-commerce has boomed and is expanding continuously, thanks to technological advancements. Because of this, more and more traditional businesses are shifting to digital efforts to sustain the growth of their business. One digital marketing avenue that has proven its efficacy recently is social media.
Many businesses today use social media platforms for different business intentions and purposes. There are no surprises there as these avenues can be used to leverage your business exposure, grow brand awareness, and expand customer reach. You reap the rewards and successful business results by matching your business goals to the right social media strategy.
To jumpstart your social media strategies, consider the following ideas:  
Set SMART Goals   
When devising any plan or strategy for your business, you must set your goals first. And make sure they're SMART. They should be specific, measurable, achievable, realistic, and timely. Using social media marketing isn't simply about getting your brand and business exposed just to anyone. You might spend countless hours creating content that only gets a few shares.
In contrast, you can spend a little time on your social media activities but yield lots of shares and engagement. Therefore, it's all about the compelling way of doing it. One way is to expose content to your target market and get real Facebook views.
Keep an eye on your follower count, but don't worry about it too much. It is more valuable to have 100 engaged and enthusiastic followers than a million random followers. For all you know, some of those are inactive accounts and bots. It's often best to organically grow your social media profile so you can see real progress and growth. Do not just target anyone on Instagram, but rather people who live in your community.
Improve Your Search Engine Ranking   
Search engine ranking is imperative for any business online. And social media can help you improve in that sector. For instance, research shows Facebook – the largest social networking site in the world – has over 2.8 billion users every month. It would be wise to capitalize on its large audience reach to promote your business. When the social media share rate increases, your website's domain authority also increases. It affects the ranking of your website in search engines. Hence, you must be proactive on your social media pages to improve your position in its totality. Many startups can maximize social media to skyrocket their growth, and your business can do the same for sure.
Before purchasing from your website, many consumers will browse your social media profiles to understand your brand better. By increasing the number of visits to your social media profiles, your page will rank higher, and your chances of being ranked among the top will increase. Create strategies to allure more of your target clients to check out your social media pages from here and on.
Engage And Interact   
When it comes to social media, it's a must to stay engaged and participate in interactions with your followers and social media friends. The majority of people think you have to reply to comments only. A social account's focus should be building a community. It should promote engagement between people and your brand.
Create good quality content that can help your followers in any way. Create the content they want to see, then find new ways to help them. With all of these steps, you will be able to build a loyal following of people who love your work so you can grow your small business with social marketing.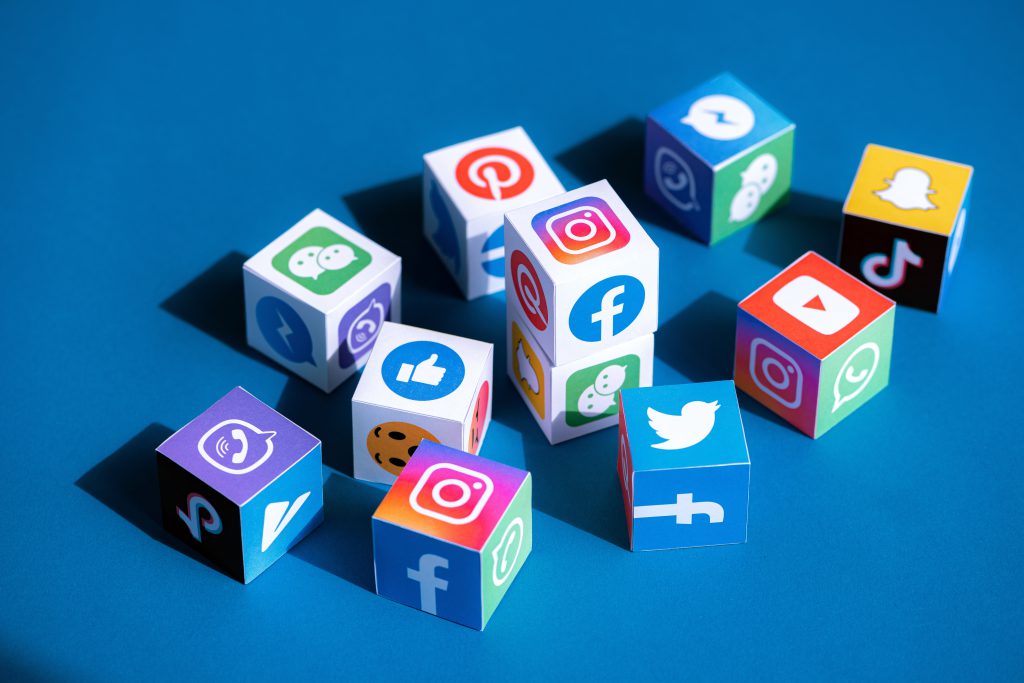 Utilize Hashtags 
As much as possible, try to incorporate hashtags into your postings and content. There are many ways to use hashtags to grow your business following effectively. Twitter is an excellent platform for hashtag usage; another one is Instagram. Use hashtags on any post that is relevant to your business or industry. If you use the hashtag or search for it, everyone else will see your post or tweet, definitely getting you followers. You can grow your followers and potential customers by using hashtags.   
Collaborate With Influencers   
Collaborating with other businesses or individuals is accessible on social media platforms. You can see potential business partners or famous influencers who share the same belief and vision as you. Communicate with like-minded people, and you may create a collaborative project together. The key is to ensure that both parties can benefit and get good outcomes from the collaboration. It is essential to monitor your competition while networking on all social media channels.
Conclusion
As a small business owner, you now know how social media can help you. Remember that not all content types and strategies mentioned here will work for your organization. You should try each one, evaluate the results, and improve if necessary. Your small business marketing strategy should include social media. Get ready to take advantage of all the benefits that come with it.