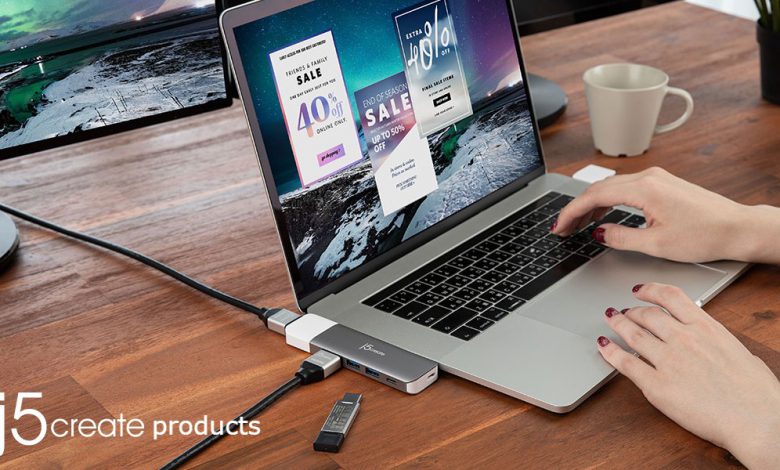 since computers have become an integral part of our lives, innovations in the computer industry are growing at a swift pace. Companies that produce computer hardware and accessories are the most profitable businesses around the globe. Such companies produce a wide variety of computer hardware, equipment, and accessories ranging from personal computers to accessories and networking tools. J5 Create is one of the best and largest computer accessory brands that produce high-quality innovations to keep people and businesses connected.
About J5 Create
J5 Create is one of the popular computer accessory brands in the world as their products are of high quality, durable and high performance. The 5 founders of this company are passionate and determined to empower people to experience the latest innovation in the computer industry and stay connected with each other. Experts at j5create produce high-tech and advanced products to improve the way we live and work.
5 Best J5 Create Products you can Buy on Amazon
In this article, we will take you through a list of the 5 best J5 Create products you can order on Amazon right now.
1- J5 Create USB to HDMI Display Adapter
looking for adding an additional display to your computer without spending a lot of bucks on an expensive card? J5create USB to HDMI display adapter is here to help. This USB allows you to add or remove monitors without using an internal video card or complex installations. If you often need to view large presentations or web-based projects, this device can provide you with a clearer and larger display even without overlapping windows. This could be a great addition to your computer tech arsenal if you are working in the stock market, hospital, graphic designing, or web designing company.
J5 Create USB to HDMI Display Adapter : $39.99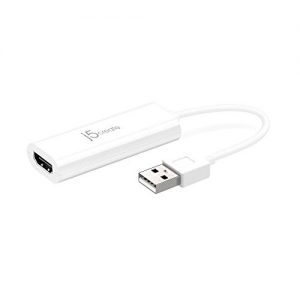 2- J5 Create USB C Docking Station
This USB docking system by J5 Create is designed to help you connect 3 displays through DisplayPort, VGA, or HDMI at the same time. Furthermore, it can also power up your mobile devices like iPhone, Android Smartphone, iPad or Mac at the fastest speed possible. It also has all the ports you need to transfer your personal or business data like a USB 3.1 port, SD card slot, Ethernet port, and a 3.5mm audio jack. It comes with convenient storage management as you can keep the cable in its cable (1.5 ft) storage space. The rubber padding ensures the device stays firmly in place.
J5 Create USB C Docking Station : $109.99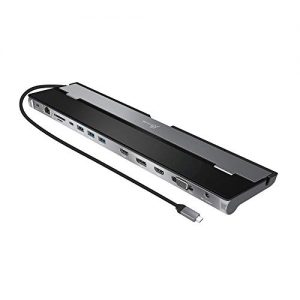 3- J5 Create 16-User Wireless Presentation Display Router
If you need to connect multiple displays (up to 16) at the same time, then J5 Create 16-user wireless presentation display router is made for you. Different devices like personal computers, laptops, tablet PCs, and smartphones can be connected and displayed on a single screen. It is an awesome display solution to collaborate innovatively and conveniently. It comes with all the ports you may need like HDMI, VGA, audio jack, USB type-A, and Ethernet, etc. Just invest in this wireless presentation display router and save a lot of time and effort while collaborating. All the systems and devices can easily be connected to each other with help of the ScreenWave app.
J5 Create 16-User Wireless Presentation Display Router : $499.99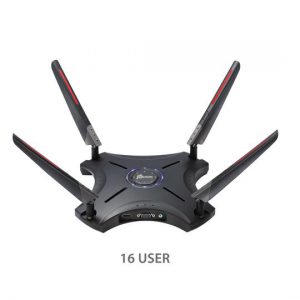 4- J5 create USB C Hub Multi-Adapter Docking Station
Whether you own a MacBook, Laptop, Windows PC, or Chromebook, the USB C hub multi-adopter docking station enables you to connect your device to any other computer that has USB 3.0, USB 2.0, or HDMI. It comes with 2 USB 3.0 ports placed on the back that is compatible with USB 2.0 and 1.1.
With help of this amazing computer accessory, you can easily add an additional USB computer externally, HDMI Monitor, or Gigabit LAN through the USB Type-C port.
J5 create USB C Hub Multi-Adapter Docking Station : $59.99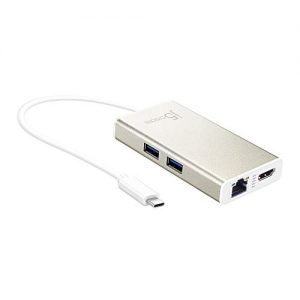 5- J5 Create USB Streaming Webcam
This j5create USB streaming webcam makes a superb video streaming solution for everyone. It comes with an HD 1080p image sensor and a wide-angle lens. It is a USB plug-and-play device and doesn't require any complex installation. You can enjoy high quality video conference or calling experience with its low light enhancement feature and high-fidelity mic. This high-quality USB webcam is easily compatible with Facebook Messenger, Skype, Zoom, and Microsoft Teams etc. It also works well across all operating systems including Windows, macOS, Android, and Chrome OS etc.
J5 Create USB Streaming Webcam : $59.99 $47.99