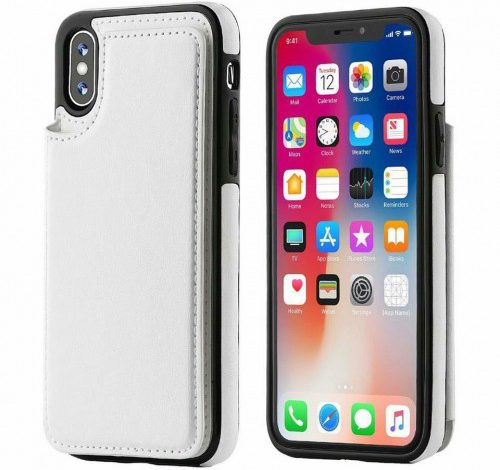 Owning an iPhone X is a powerful feeling. The phone itself is packed with cutting-edge features to make your life effortless. This improved take on an iPhone by Apple has everything you can wish for. This makes it more important to protect it with a suitable phone case made from high-quality materials and for sheer comfort. A great choice of a phone cover is a wallet case that can store important items such as your cards and spare cash.
Also Read:
6 Ways Your Smartphone Might Be More Powerful Than Your Laptop
Here are the major benefits of Huawei mobile phones you must know
What You Need To Know About Android 12's New Privacy Features
The Benefits of a Wallet Case for an iPhone X
Investing in a top-notch phone cover with the feature of an added space to act as a wallet is very convenient. The following advantages can be availed by using a smartly engineered wallet case for an iPhone X:
A sturdy phone cover is designed to protect your phone from damage inflicted on it from daily wear and tear. Furthermore, a phone cover will also give extended longevity to your phone, making it function smoothly for years to come. Investing in a durable phone cover is very important when using a phone!
Adds a Refined Look to Your Phone
Phone covers manufactured in 2021 are extremely fashionable and trendy. You can use them to your advantage by pairing the case of your choice with your phone. Not only will it protect your phone, but also give it a look of sophistication and class. Using a wallet case, especially, will give your phone the finishing touches to look great for you!
Provides Extra Space to Store Your Essential Belongings
A wallet case comes with several pockets like cuts that are capable to store essential belongings such as your cards and cash. These spaces are very compact and secured, meaning that your belongings are safe in them! Many of these phone covers have additional features such as a mirror, which is perfect for those who like to always look sharp.
Is a Great Way to Keep Up With Trends
All in all, a wallet phone cover is a great way to keep up with both fashion and technology trends. These cases are great fashion accessories that can complement your outfits. Furthermore, they also improve your experience of using your phone.
The Best iPhone X Cardholder Cases to Explore in the Market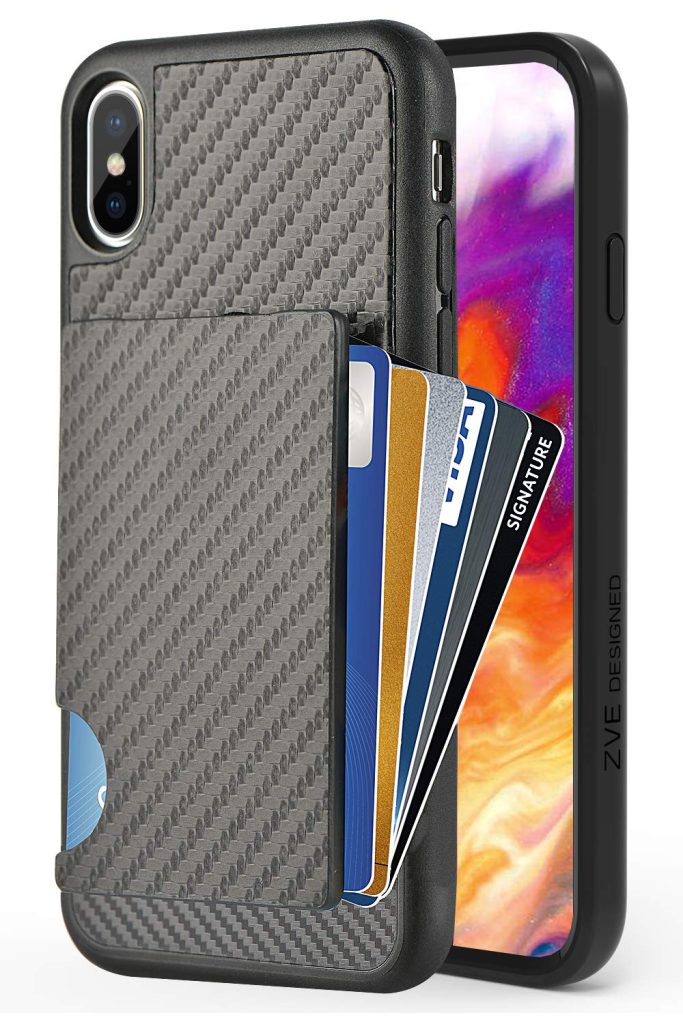 There are numerous cardholder case options for an iPhone X available in the market. This can make choosing the right option a little difficult. Read on to explore the best picks for an iPhone X cardholder case.
The best options to choose from are:
Silk iPhone Wallet Case by Silk Zone
This iPhone wallet case has a brilliant design and is capable to fit three cards along with cash. The cover enables wireless charging and comes with high-quality textured sides that will ensure minimum damage from drops. The cover also has air pockets to keep your phone safe. Overall, this case is extremely sophisticated and will provide a clean look to your iPhone.
Vintage covers from iPulse are things of beauty. These aesthetic covers are made especially for fashion-savvy people. This cover series is made from the finest quality Italian leather. It presents a retro look due to its neat and handcrafted design.
This cover has two slots to keep your cards in as well as a pocket to keep the cash. This convenient cover can be converted into a kickstand to watch media effortlessly. You can always rest assured because the vintage cover comes with a lifetime warranty and is a sturdy cover option!
Vintage Leather Cases by Davis Case
This wallet case is regarded as one of the best iPhone X covers in the market. This case radiates retro vibes that are aesthetically pleasing as well as durable in nature. The leather will age like wine to give it an appealing look for a long time.
This leather phone cover comes with multiple slots to keep your cards in along with a money sleeve. This makes it a great case to take on trips and adventures without the fear of losing your money or damaging your phone!
Otterbox Strada iPhone X series
Otterbox is a reputed brand with great credibility to offer top-quality leather cases that are modern in looks and which provide protection to your iPhone. The case has Otterbox protection that will secure your phone against drops and scratches. This wallet case is spacious enough to easily hold your important cards and money.
A leather cover by Nomad is your best bet for a cover that gives a rugged feeling to your iPhone X. This cover has a minimalistic design that comes with three card slots and a separate space for storing cash.
The rugged cover is also great to provide protection to your iPhone. If you have applied this cover on your phone, you can don't have to stress about unexpected falls and damage to your phone. This cover also comes at a great price tag for what it is worth.
Read More From Our Tech Blog:
Galaxy Z Fold 2 Case- Where To Buy A Best One?
Apple iPhone 12 Pro Max Review- Everything You Need to Know
Wrapping Up
A wallet case for an iPhone X is extremely important. Not only does it safeguard your phone against unwanted damage, but it also gives your phone a fashionable look. Investing in a great phone case can improve your experience tenfolds, making it one of the best investments of your life! Exploring the various phone cover options can help you choose the best one for you, one that will take your iPhone a long way!
Follow our tech blog to learn more about the best trends in technology! Our tech blog is packed with insightful content about technology and solutions that will help you make the best choice for yourself.