Tech
Improving Employee Performance and Output: 6 Tips to Get Started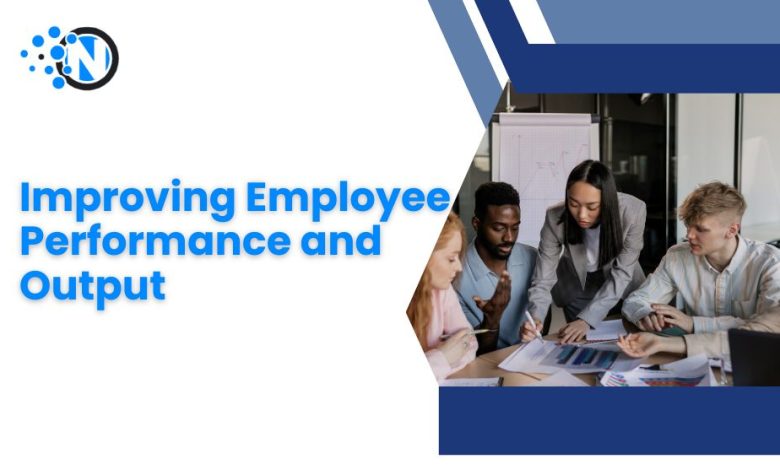 Employee performance and productivity can be affected by many different aspects. From workplace culture, gaps in training, attitude, and ineffective management, to name a few. Getting to the source of the issue of poor productivity and performance can be tricky, but it is something all employers need to be doing to improve what they do.
When you know that employees are only productive for around 60% of their working day, you are losing 40% of your time per day per employee; this can be eye-opening. But when you add this up over a year, it's not hard to see the impact this can have. Research has found that the top reasons for poor employee productivity include;
Inconsistency
Poor supervision
Poor communication
Lack of training
Lack of effective delegation
Toxic workplace culture
With this in mind, read on for some practical ways to improve employee performance and productivity.
Analyse Metrics
The first thing to do before you set out to implement anything new is to take a good look at your existing metrics and how things have been performing, identify the positives, the negatives, and areas of decline. Based on metrics like performance tracking, attendance, workflow behavior etc., use the data from employees to have an idea of who is where, how things are progressing, as well as identify and rectify problem areas. Here you'll be able to see exactly if and where you can modify these percentages in order to improve on the current 60%, increasing it until it reaches 100%.
Improve Communication
The crux of many issues within the workplace is poor communication. You must address communication issues if things aren't being relayed effectively or appropriately. Be purposeful when communicating with employees, be direct, and use precise and exact language so people know exactly what is going on and what is expected of them. This way, you can remove any confusion and crossed wires.
You also need to address how your team communicates, too. It's not just the verbal face-to-face communication but all the channels your employees use to communicate with others, management, and customers. How can you streamline this? Can you implement apps or technology to allow things to be communicated more easily? Slack is a popular choice for boosting internal communications, while looking at employee phone manners and email composition can improve customer communications, too.
Better Training and Development
People Management found that two-thirds of people leave their job roles due to poor training and career development. If you are invested in improving employee performance, you need to give them the tools to do their job. This means physical tools and equipment that provide an efficient and seamless experience and the knowledge and practical skills to get the job done. Exactly what they need will depend on your company, what you do, your goals, and your current employees' knowledge and skills. There are many ways you can implement employee training and testing. From bringing in third-party training services to carry out the training for you, developing online training modules people can access, or creating training videos to explain what you need employees to do and how to do it. Work with your team to ensure what you put in place works for them, and utilize tools like an ai question generator to help you test their knowledge and ensure they follow through with training.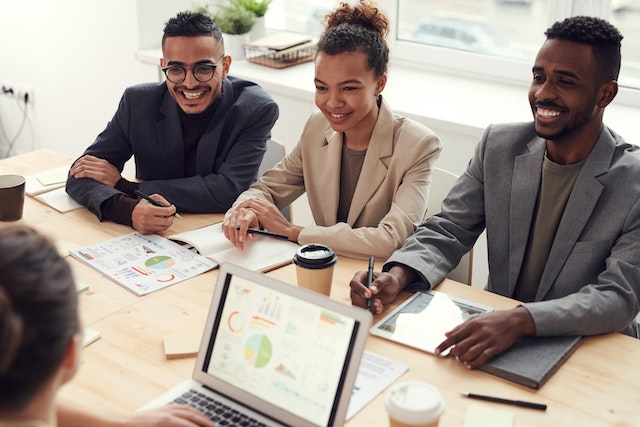 Incentives and Wages
You have to deal with the elephant in the room — usually, the elephant in America's business environment is the issue of wages and fair compensation in the workplace for work performed. In summary, when employees don't see the value in their pay, they won't go above and beyond to be productive because they don't feel appreciated.
Look at how much you are paying employees and compare this against the current industry standards. Check feedback from employees who have left to get an idea of how they feel about the wages you are paying them and the incentives you offer. Money talks and this isn't just a reality for business owners but employees too. If people feel undervalued, they won't pull out the stops. Improve your payment structure, increase bonuses and incentives (pizza parties do not count), and support your employees financially.
Read Also: How to Stay Organized While Employees Are On Vacation?
Manage Expectations
There is a fine line between expecting specific targets and demands to be hit and piling unrealistic employee expectations. You need to monitor your performance now and then set goals that increase this slightly over time so that people aren't too overloaded at once. Be realistic about what can be achieved in the day and avoid pressuring people to do more than they can handle, especially at the expense of infringing on their personal time or forcing them to work through legally mandated breaks and lunches.
If people can't hit the targets, you need to look at why; if they're doing everything right, you may need to hire more employees or reduce your expectations to help people manage their workload and sustain improved productivity, not hamper efforts.
Ask For Feedback
Remain open with employees and ask for feedback on anything impacting their ability to do their jobs properly. This needs to be impartial and only used to help improve conditions and support employees.
Use the feedback to improve yourself and your company & fix anything preventing productivity. You can additionally give positive input to representatives so as to enable incrementality of their working and control them towards better approaches for achievement.
As you're working to solve problems, your objective is to improve, so you must be aware of how you approach this in your communication and actions. Give them solutions to problems; Help employees take action as needed to get from where they are to where you're trying to go; and Keep restating the goals of the business. Workers who feel heard and backed up will be more motivated to work harder, get their point across without being belittled or blamed for issues.
Employee performance is something that needs to be monitored regularly. Knowing what is happening, how well people are performing, and your common issues can help resolve potential problems and boost productivity.