Web Development
Importance Of Website Accessibility For Users With Disabilities
Website accessibility holds much importance for users with disabilities as it allows them to extract maximum advantages as normal other people do. That's why designing a comprehensive site structure is essential to add all the necessary elements for improved functioning. It will not only benefit the disabled population but also brings significant advantages to you in the form of increased traffic, credibility, and, ultimately, revenue. Furthermore, you will be able to stand on the top among all the competitors. In this guide, we have highlighted the importance of this crucial factor.
What Is Website Accessibility?
Website accessibility refers to the implementation of all the essential techniques and elements to configure the design. Thus, people with severe disabilities can painlessly access the site to get complete information. Further, this strategy ensures that the affected individuals can perceive and understand the information thoroughly to carry out their activities. Developers must need to follow the required procedures to generate websites suitable for individuals with cognitive impairments, auditory, physical, and visual abnormalities. As a result, they can interact with the navigation and structure of the information to receive helpful insights.
Importance Of Website Accessibility
Website Accessibility bears the extensive potential to improve your site's worth and credibility and ensures incredible outcomes. Therefore, you must consider using this strategy. Furthermore, there are many other advantages which you can get. That's why we have listed its importance for users with disabilities.
1 – Complete Information Access
Website Accessibility involves the practices and steps to ensure complete information access to all individuals. As a result, users with disabilities can also be able to get all the essential insights. Practices like using content speaking tools on websites help blind people to listen to the latest data and utilize the information in their work.
The same is the case for men with hand impairment. They can comprehend the data or navigate to the desired information through voice commands. Besides, the accessibility strategies lead your way to be a more competitive web owner and increase your worth.
2 – Adopt Non-Discriminatory Behavior
It is a bitter fact that disabled users always get the minimum chances of development and progress due to their impairments. It leads to unexplainable discrimination in a society where the poor individuals with their diseases get lower. As a result, their performance and working abilities are lost in the Gust of bad situations. However, website accessibility is the best way to deal with such unfavorable circumstances by delivering all the essential data to the infected populations well.
Further, by educating the impaired persons through your sites, you can open the door to ultimate success for them.  It will lead the way to eliminate inequality from society and each individual will receive the unbiased opportunities to show his skill.
3 – Save You From Legal Proceedings
In the previous section, we detailed the discrimination against disabled individuals in society. Over the years, this factor strengthened and created some serious damage. Therefore, various non-profit agencies protested against it and approached the high authorities to deduce effective laws to assure equal rights for all people.
Resultantly, numerous organizations sat together to gather insights about all the processes and created a Web Content Accessibility Guideline (WSAG). According to this law, all site holders must ensure website accessibility factors. Thus, adopting it in advance and complying with this regulation can save you from legal proceedings.
4 – Improved User Experience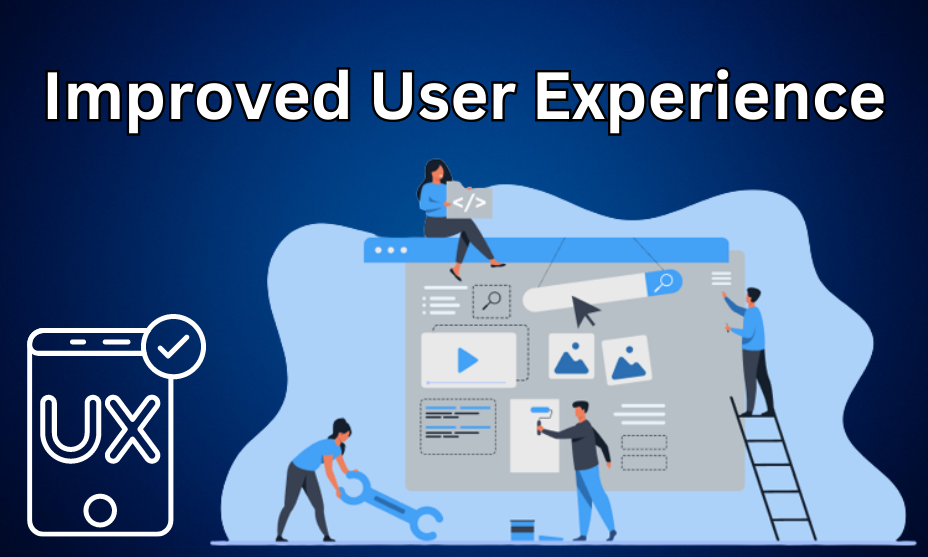 User Experience is the most critical factor to consider while designing a site. Guaranteeing a hassle-free experience for the visitors is important to capture their attention for enhanced results. Furthermore, the practices like a proper navigation panel, compelling content generation, and easy-to-use interface increase the visitors' engagement time, which will significantly benefit you.
Besides, the elaborated images and proper layout help you to deliver all the data in an ordered form which is incredibly simple to understand. As a result, you must use website accessibility to improve the user experience on the site. It will deliver you out-of-the-box outcomes and allow you to stand on the top among all your counterparts.
5 – Increase the Numbers Of Customers
The Pandemic has immensely disturbed the world's economy, and a large population has set up their businesses online. Eventually, it has given rise to huge competition, making it extremely challenging for companies to get to the top readily. That's why it becomes immensely crucial for businesses to utilize the latest practices to stand out in the market.
Executing website accessibility, strategies help companies enhance their sites' functioning and operation accuracy. Thus, you will be able to deliver more updated results to the visitors. Further, they can reach a greater audience, potentially increasing the number of customers and revenue.
6 – Benefits Search Engine Optimization
Among all the crucial factors in ranking a website, nothing can replace the need for proper Search Engine Optimization. However, Google and other search engines have reviewed their policies and only allow those websites to rank in the results that follow positive SEO strategies. With website accessibility, you can add more productive features to your domain, which Google can capture to improve your rankings. Furthermore, ensuring a comprehensive customer approach guarantees you the desired outcomes.
7 – Ethical Responsibility
Besides all the above-mentioned significant benefits, website accessibility is also important ethically. It is a social responsibility for all web owners to add the necessary elements to their site. As a result, users with disabilities can also get the same information and work accordingly to fulfill their dreams. Adopting accessibility strategies also ensure improved website's credibility and trust.
Final Verdicts
All these are the details about the importance of website accessibility for users with disabilities. In conclusion, it is compulsory for the developers to add essential components to the site's structure that offers effortless navigation and perception of data by affected individuals. This practice includes dealing with the population suffering from cognitive, physical, and other abnormalities. Thus, they can get the same advantages available to normal individuals for more productive functioning. Besides, you will also receive significant benefits like improved SEO, traffic, and revenue. That's all about this guide. Stay tuned for more information!