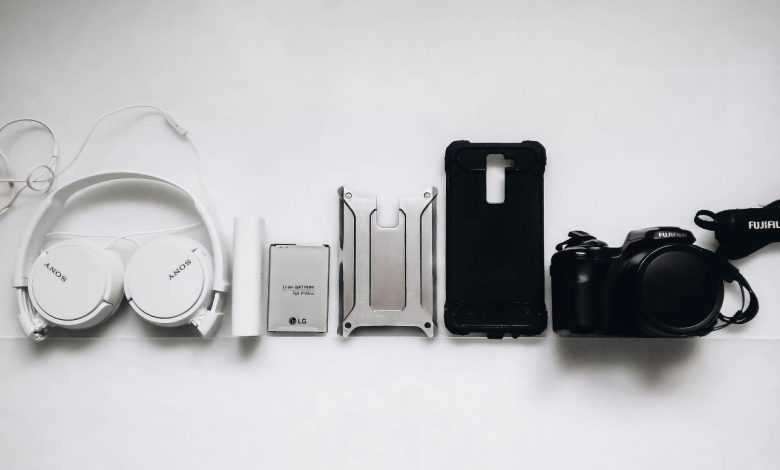 The gadget and electronics business are one of the most popular and fast-growing industries at the moment. With developing technology, we're also starting to see the new generation of smart home features, smartphones, smartwatches, and many more things that are starting to take over the world and help us in our everyday life. With this in mind, it means that the gadget business is a great industry to get involved in. If it's something you're interested in starting, then Sellvia is a great website, that helps new and aspiring entrepreneurs to start an eCommerce business, or to even help grow an existing one.
How to Start a Gadget Business
When it comes to the gadget business, there are a few things you'll want to know before. The first thing is that you need to set up an eCommerce store, for your business. This can be done through Sellvia, which is great for those wanted to start out and are trying to grow a business. It makes things much easier when it comes to starting a business and gives support to those starting out for the first time.
Once you've got the base of your gadget business set up, you can now pick out the products that you're wanting to sell. It's important to do this and arrange the products on your online store, and make sure they're presented well and how you want them.
These are the basics of how to start a gadget business, the main thing you need is a site to set up your eCommerce business and the products or services you're selling. Once these are in place, you can play around with the rest and see what works best for you.
Pros and Cons of a Gadget Business
When it comes to a gadget business and selling electronics online, it's important to look into the pros and cons of the gadget world too. With any type of business, it's important to look into the pros and cons of it, to decide what is best for you and the business.
Pros:
With the gadget and technology companies always growing and becoming more popular, the products are constantly continuing to develop. Due to them always developing, it means more products are being created, meaning more to sell and also more people are wanting them. Electronics are becoming a huge part of people's everyday lives so it's a great business to get started in.
Due to the ongoing product development of technologies and more new things being created every year, it results in higher demand. More and more people are wanting to get their hands on the latest things, whether that's a new phone or smart home technology, it's becoming very high in demand. With these high-demand products, it's a great thing for a gadget business, especially when just starting out. If the products are in high demand, it's likely your business will be too.
With technology, comes a lot of complexity to it as well. With modern-day devices and electronics, it can be hard to understand and use them to their full potential. This is where you can utilize this and offer a level of support and advice to customers, to help make their experience easier and better. When they purchase a gadget, you can offer an additional service of tech advice or support and make money from this. This is great for those that do understand exactly what they're selling, as you can use your knowledge to make more money. This is a great advantage to the tech industry as technical support is always needed.
Cons:
Like a lot of businesses, the market for a gadget business is very competitive. This can make it hard when it comes to selling and getting your business out there. Electronics are in such high demand, but this means there are more businesses selling them. Working in a competitive market can make it hard to get your name out there and sell your products as you've got to compete against others and make yourself stand out as the best. This can make it very hard when starting a gadget business.
Specific Handling and Shipping-
When it comes to shipping out electronic devices, they require a high-quality packaging and shipping method, to ensure that it is protected and shipped safely. The last thing anyone wants is for any products to be damaged whilst being shipped, so you need to make sure you're looking into good packaging and shipping companies, that can get your packages from one place to another, safely. However, with this, comes a great price. For high-quality packaging and to use a good courier service you can trust, it will cost a lot of money to do so.
Specification of The Business
When it comes to how to start a gadget business, it's important to be specific with what exactly the gadget business is. There's such a wide range of different gadgets and technologies nowadays, that you want to be precise with what you're selling or setting your business up as.
With there being such a variety of gadgets, they can all fall under different types of technology, so it's important to display things clearly for your brand and business and what gadgets you specialize in. Below, are some examples of gadget businesses and the types of things that can be sold in this industry:
Phone Systems
Smartphones, Smartwatches and tablets
Car gadgets
Laptops, computers and accessories
Gaming electronics
Domestic electronics
These are just a few ideas that you can create a gadget business around. It's important to decide the specification of the business before starting it up, so then you can be really precise with the website and promotions for the business. Getting the specification of the business will be one of the first things you want to do, so then everything else can be based around this.