Business
How To Trademark Protect Your Business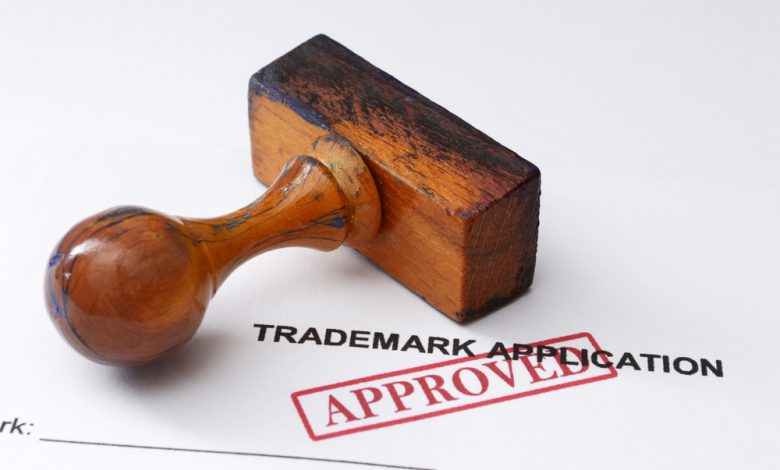 The world's most valuable businesses also have valuable trademarks. These two things aren't coincidental. Trademarks are essential drivers in a business valuation. Trademarks, a form of intellectual property that exists as a distinct, recognizable design, sign, or expression, identify a business's products or services, distinguishing it from other products or services. Trademarks have power and can be incredibly valuable. For instance, experts estimate that Google's trademark portfolio is worth over $44 billion. Because trademarks are so useful, they have to be protected from use or abuse by other businesses.
Trademarks must be registered with the U.S. Patent and Trademark Office (USPTO). There are four steps toward protecting your trademark. The cost of registering a trademark is between $250 and $350, depending on the kind of service that you want. These figures are filing fees and do not mean that your application will be successful. However, your total costs may be higher than this, especially if you use a lawyer and the trademark has to be registered in many classes.
Do You Need a Trademark?
When you use a business name, you are automatically assigned trademark protection, if and only if your business can prove that it is the first business to use that business name in its industry (what the USPTO refers to as "class"). Typically, this protection extends only to the local area where the business name is used and is not applicable nationwide. In addition, you can only file a federal trademark infringement suit only if your business has registered its trademark. This makes it imperative that you register your name with the USPTO to obtain nationwide protection.
When you register a trademark, your business has exclusive rights to the use of that trademark in the class of products or services in which it is registered and only in that class of products and services. This makes it a good idea to register the name in as wide several products and services as you envisage trading in.
Registration clearly defines who or what organization owns a registered trademark. Registering a trademark at the federal level makes it easier to register that trademark overseas if you seek to expand at a later date. It gives your business the right to file a suit in federal courts to protect your trademark. In addition, your trademark can be sent to the U.S. Customs and Border Protection database so that any goods that infringe that trademark are barred from entering the country. A registered trademark is entitled to use the ® symbol by its name.
Search the USPTO Trademark Database
Before registering your database, you have to search the USPTO's Trademark Electronic Search System (TESS) to see if anyone has already registered that trademark or a similar trademark for that class of products or services. You cannot register any already used trademark, so you have to do this before you begin the registration process otherwise, your application could be rejected off the bat.
You should search for your trademark and variations on that trademark. For instance, if your business is called Banana Republic Textiles, even if SEO experts advise you this may make a good search term, it may be rejected because it is too similar to the already existing trademark, "Banana Republic." The USPTO does not want to dilute existing trademarks by confusing customers with similar trademarks. So, if sufficient similarity exists between your trademark and an existing trademark, your application will be rejected.
Prepare Your Application
Preparing an application takes a bit of work, so if you want to ensure no delays, you have to be very precise with your application and make sure there are no mistakes. The whole process can take several months so mistakes can make a long process even longer.
Before you make your application, you have to establish what business entity to register the trademark. When you apply to register a trademark, you have to provide the USPTO with a street address and an email address. If any of these changes, you have to update them with the USPTO. If you are outside of the U.S., you will need to retain a lawyer for the process.
You have to determine the "standard character mark" you want to protect. This name can even be registered in specific colors, style, or "special form mark" (i..e. font). However, this will only protect a particular form of your name.
Decide on what products or services will be covered in your application. As part of your application, you may be asked to describe your product or service and explain what class it falls under. Trademarks may be registered in multiple classes, but there are additional fees you have to pay to achieve this. The USPTO maintains a Trademark ID manual that you can use to determine what class your product or service belongs to. You may copy a description verbatim if you find one while searching for the class that your product or service belongs to.
The first step here is to set up an account with the USPTO. Then, you have to apply online through the TEAS.
You have to monitor the status of your application throughout the whole process. This is done through the Trademark Status and Document Retrieval (TSDR) system. You have to check the status of your application at least once every six months after you have filed the initial application, so you don't end up missing a filing deadline.
File the Application
Now you can register your trademark. You can do so either through TEAS Standard, which costs $250, or TEAS Plus, which costs $350. To be eligible for TEAS Plus, you have to give a standard description of your product or service from the USPTO's Trademark ID manual. If you write your description, you can use TEAS Standard.
The USPTO will provide you with a receipt of your filing once you have filed your application.